Matt Reeves Teases An "Emotional" Batman Movie And Praises Christopher Nolan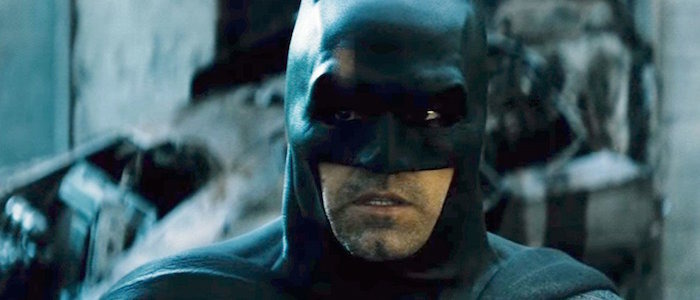 Part of the reason Matt Reeves' take on the Planet of the Apes movies works so well is that as Caesar reluctantly fights his way through various conflicts with humans, you can feel the filmmaker's distaste for war permeating the story. He's able to successfully balance blockbuster spectacle with genuine emotion and makes us care about the characters, an important aspect of storytelling that can often get lost in films of that scale.
Fans of Reeves' approach will be happy to hear that he plans on carrying that mentality over to his take on the Caped Crusader with his new Batman movie (which is supposedly called The Batman, but is still officially untitled). In a new interview, the director talks about how he wants to tell "a very emotional Batman story" and also takes a moment to praise Christopher Nolan's techniques in The Dark Knight trilogy.
Speaking with Yahoo UK, Reeves drew parallels between Andy Serkis's Caesar and Ben Affleck's Batman:
"It's my hope to tell a very emotional Batman story and I do see a very strong parallel between [Batman and Caesar] because they're both damaged characters who are grappling to the do the right thing in a very imperfect world. A world that's filled with all of the corruption that is human."
A few weeks ago, Reeves hinted at making a "noir-driven detective version" of a Batman movie, and cited Alfred Hitchcock as an inspiration for the project. But he's also fond of Nolan's methodology:
"What I love that [Nolan] did was that he took the genre seriously. What studios are willing to make at the moment is a very, very narrow band of films. What I discovered is that this genre has the potential to be about something more. You can use the metaphors of the genre to talk about [a lot]. I think that the metaphors of both of the franchises [Batman and Apes] enable you to tell stories that have deep emotional resonance. That's actually what excites me about it. It's interesting because I was obsessed with both as a child, and yet there is something potentially very adult about what you can explore under the cover of that fantasy. That is what draws me to it, and that's what I'm excited about."
It seems like every other day we hear about a filmmaker tackling a remake or sequel to something that was important to them in their childhoods, but the idea that Reeves is excited about telling this story for that reason and because he thinks he can explore deeper themes within that framework exemplifies why he's the right person to be making this movie.
Elsewhere in the interview, Reeves praised Nolan's ability to maintain a defined perspective while telling a story within the massive studio system, and aspires to do the same thing with his take on the character. Considering how prominently Reeves' voice has come through on the Apes movies, he shouldn't have any problems making a distinct, personal Batman movie that feels like a Matt Reeves film, and I can't wait to see how he handles the character. Production is slated to begin sometime next year, and the film will likely be released sometime in 2019.