'Assassin's Creed' Anime Series In The Works From 'Castlevania' Producer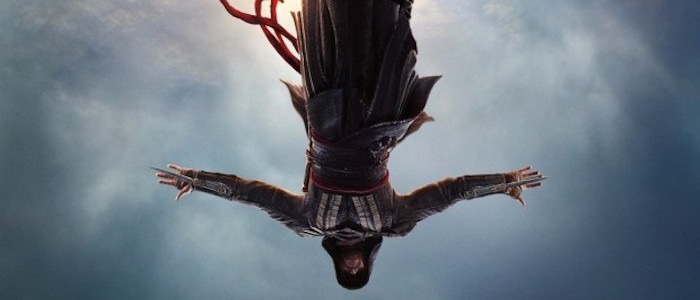 Remember back in the day when we thought Assassin's Creed could break the dreaded video game movie curse by actually being, you know, good? Well, so much for that. If a director as interesting as Justin Kurzel and a leading man as strong as Michael Fassbender can't make it work, it may be time to pack it all in.
But no one told Ubisoft, the company behind the Assassin's Creed series, who have recruited producer Adi Shankar to develop an animated series set in the world of the video games.
The news comes straight from Shankar himself, who took to his Facebook page to share word that Ubisoft has recruited him to "create an original story" set in the Assassin's Creed universe as "an anime series." Here's the full quote:
I'm happy to let you guys know that I've selected my next project! I played the first edition of Assassin's Creed the year I moved to Los Angeles to pursue my dream. At that moment I knew absolutely no one in the industry and could never have imagined that one day Ubisoft would ask me to take the world of Assassin's Creed and create an original story set in it as an anime series. If anyone tells you not to follow your passion in life they are wrong.
There are two pieces of news to chew on here. First, there's the suggestion that Ubisoft is perfectly willing to look past the critical and financial failure of the Assassin's Creed feature film and keep on trucking. After all, it's no secret that they have big ambitions for the big and small screen. Second, this will be Shankar's second animated show based on a popular video game series. His animated take on Castlevania is set to premiere on Netflix this Friday, July 7, 2017.
Assassin's Creed, while not particularly good, did break the video game movie mold in that it was part of the same universe as the popular historical science fiction games, sitting alongside the stories told on video game consoles instead of actually adapting them. Although we don't know much, this new series seems to be following a similar path – those who have played every game and are obsessed with this nutty world and its increasingly convoluted mythology will have to watch this series if they want to keep up with everything.
Interestingly, this news has me more curious than ever about the Castlevania series. Does Shankar's hiring suggest that Ubisoft saw what he did with transforming another video game franchise into an animated series and decided to get in on that action? It's also possible that Shankar is making it clear that he has another gig prior to Castlevania disappointing everyone this weekend, which is a very common move in Hollywood.
In either case, we can look forward to seeing some more Assassin's Creed on the small screen at some point. Could it follow in Castlevania's footsteps and go to Netflix? We shall see.