Hoai-Tran Bui's Top 10 Movies Of 2017 So Far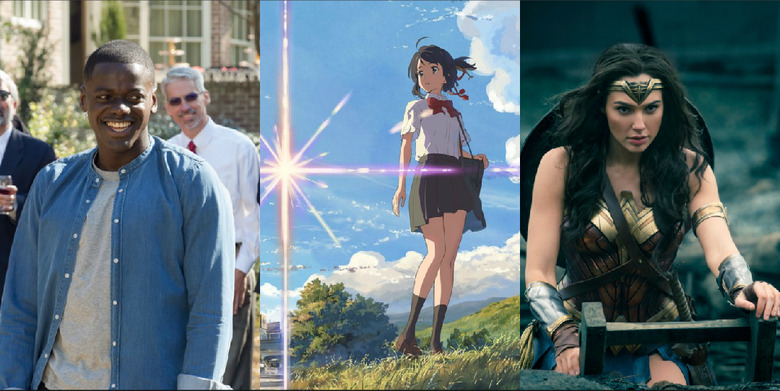 (With 2017 halfway over, the /Film staff will be spending this week compiling lists of the best movies they've seen this year. In order to be eligible for the list, a film they've seen simply has to have a 2017 release date, even if they saw it at a festival or early screening. Here are Hoai-Tran Bui's top 10 movies of 2017 so far.)
When tasked with compiling my favorite movies of the year so far, I'll admit that I had to wrack my brains a bit for ones that stood out from the crowd. Outside of Logan and Get Out, had there really been any standouts? But even though summer movie season had gotten off to a tepid start and studio offerings have been lackluster, I think it would be rash to say that 2017 has been a weak year for great movies. In fact, I think it's quite the opposite: 2017 so far has offered an exciting array of captivating films in both the indie and genre circuit that gives me hope in an increasingly homogeneous movie industry. So much hope that my struggle to initially fill this list ended up being a struggle to narrow it down. (Sorry, The Beguiled and War for the Planet of the Apes, you almost made the cut.)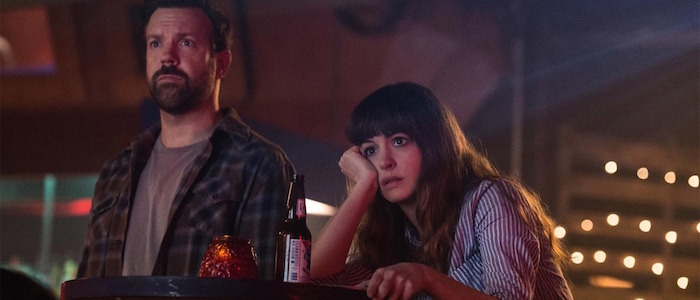 10. Colossal
A creature-feature-meets-indie-comedy already sounds like a recipe for greatness, but an unexpected socially conscious twist elevates Colossal to one of the most perceptive and inventive movies of the year. Colossal hits all the beats of a quirky indie rom-com in the first half of the film, and even the supernatural twist of the monster doesn't upset that status quo. But director Nacho Vigalondo pulls the rug out from under his audience with an unexpected antagonist that plays upon the expectations of "the nice guy." Colossal suddenly becomes an allegory for abusive relationships and turns toxic masculinity into the real villain with a clever subversion of Jason Sudeikis' amiable persona. Anne Hathaway gives a wonderfully fraught performance as an alcoholic who unwittingly finds out that she can control a terrifying monster wreaking havoc in Seoul, but it's Sudeikis' shockingly terrifying turn as her former childhood friend whose unrequited feelings turn violent that steals the movie.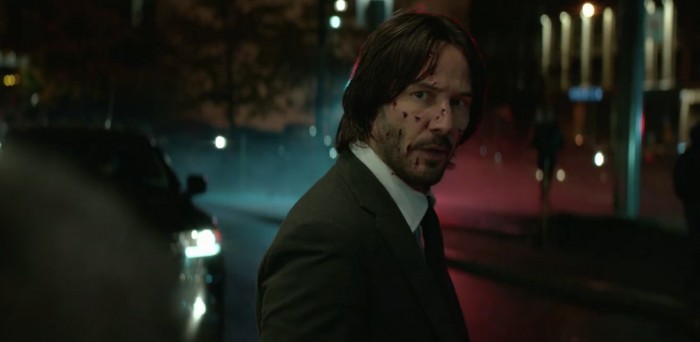 9. John Wick: Chapter 2
John Wick was already a tightly wound and stylish thriller, but John Wick: Chapter 2 takes the explosive Keanu Reeves action vehicle to another level. A higher body count, a complex assassination plot, and more sleekly choreographed gun-fu fights that are times balletic, other times the sheer raw power of Reeves — all make John Wick: Chapter 2 a worthy sequel to one of the most exhilarating action films of the decade. But John Wick: Chapter 2 does more than just improve and expand upon the original. It establishes an assassination underworld that is almost mythological in scope, and endless in possibilities. And it takes even further the abuse that is doled out against Reeves, who despite his character's legendary stature amongst the assassination underworld and the insane amount of times he's stabbed or shot, has never felt more human. This is a phrase that's unfortunately thrown around too much, but John Wick: Chapter 2 may well be the Godfather Part II of action films. The sequel takes the first film's pulpy B-movie sensibilities and John Woo-inspired choreography, and builds a richly felt world out of it.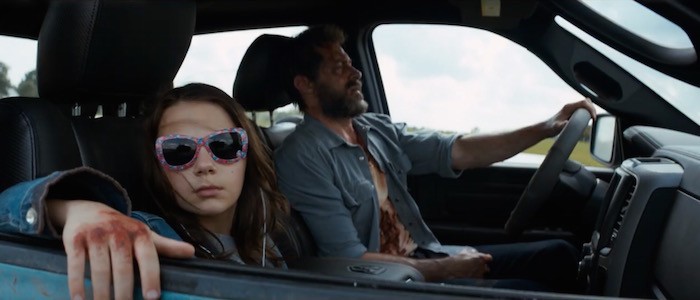 8. Logan
Logan is the first movie to truly transcend the superhero genre since The Dark Knight, and I get the feeling it may be the last. There's no room in the superhero-packed movie universes anymore for a film like Logan, an exceptional capper to Wolverine's journey and a brilliant standalone story that cares for only character instead of continuity. I'll admit that I hadn't seen any of the Wolverine movies except for half of the first one — I didn't particularly care for the character or care to see some of the more critically maligned X-Men solo movies. But Logan astonished me. Of all the genre films this year that have leaned on Western imagery and inspiration to further its story, Logan did it best. I have an affection for wandering ronin characters, and I was enthralled by Logan's depiction of its bitter, world-weary lone wanderer forced back into the world even as he seeks to leave it. As traditionally rugged as Wolverine has been as a character, Logan broke him down to his most vulnerable state, and deconstructed audience and Western expectations of masculinity. I could go on about how Logan recontextualizes the superhero genre, how it comments on and expands the hero myth, and how the scene between Charles and Logan is one of the most heartbreaking X-Men moments in the franchise's history, but that would take up the rest of this article. I will just say though, that Logan could finally break the genre movie stigma at the Oscars this year.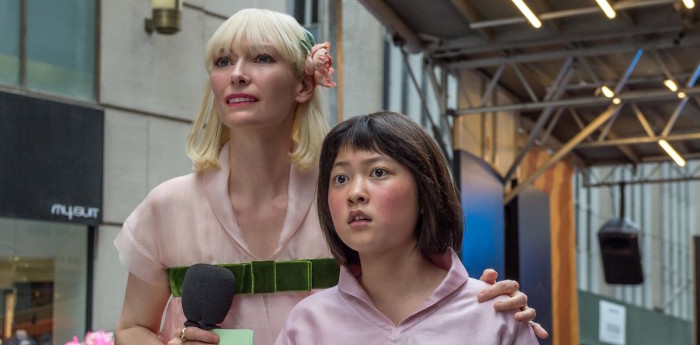 7. Okja
Marry a Studio Ghibli wilderness fantasy film with a Steven Spielberg childhood adventure movie, then inject it full of GMO steroids, and you've got Okja. The Bong Joon Ho-directed feature has mostly made headlines for the controversy it stirred up at the Cannes Film Festival for being a Netflix streaming-first release, but this movie is more than its troubled publicity. It's a madcap adventure about a girl and her superpig replete with fart jokes, cartoonish characters, and condemnation of capitalist greed. The wackiness may sound off-putting for people who were expecting a similarly somber follow-up to the grim sci-fi feature that was Bong's critically acclaimed film Snowpiercer, but I absolutely loved it. There's no strong sense of purpose in the film's depiction of the bloody slaughterhouse and the cold-hearted corporate executives because it's less about the clunky social commentary than it is about the love story between Mija (in a breakout performance by Seo-Hyun Ahn) and her pig Okja. Okja too feels like the first uniquely Korean-American collaboration, even more so than Snowpiercer despite its equally international cast. The themes of miscommunication and cultural clashes, as well as the over-the-top performances from Tilda Swinton and Jake Gyllenhaal feel like they come from Bong's distinctly Korean perspective on American culture.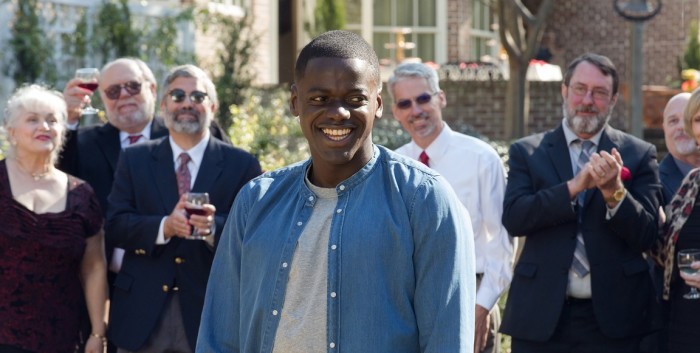 6. Get Out
So help me god, I may be becoming a horror movie fan. I've shied away from the genre for years simply because I am a huge wimp who will get startled by my own shadow. But Get Out, the feature film directorial debut by Jordan Peele, was so funny and thought-provoking while maintaining its scares that I'm thinking about giving the genre another chance. (I obviously do if you look further down my list.) Get Out brings discomfort with race and privilege to the forefront, turning racial microaggressions into tangible plot points. Get Out is a densely layered film that gives you a richer experience every time you watch it — whether you're unpacking the significance of the cotton in the chair, or the dead deer that appears at the beginning of the film. It's almost genius in the way Get Out plays with our expectations of horror tropes and turns them into social commentary — which leads to one of the most gasp-inducing twists near the end of the film. But the best part about Get Out is that watching this by yourself to tally all the clues and subtext still cannot beat watching it in a theater full of people yelling at the screen.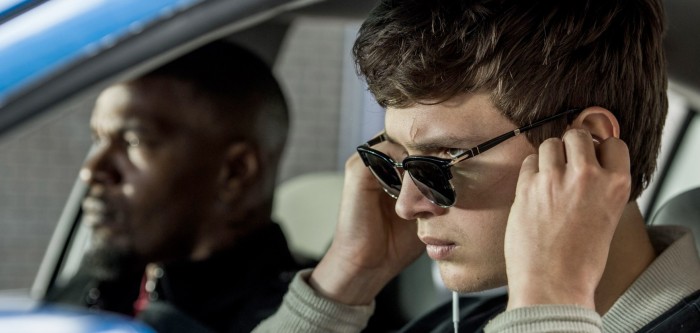 5. Baby Driver
It's unusual nowadays to see a movie so overflowing with effervescence as Baby Driver. A slick heist movie with a healthy dose of cheese, Baby Driver follows a baby-faced young getaway driver who has been blackmailed into the criminal underworld and is looking to get out with "one last job." He stands out from the crowd — and establishes the film's pulsing soundtrack — because of the constant ringing from his tinnitus, which he drowns out with an iPod soundtrack curated for every occasion. Ansel Elgort is charming as the titular Baby, and the supporting cast of Kevin Spacey, Jon Hamm, Jamie Foxx, Eliza Gonzalez, and Lily James are absolutely riveting. Edgar Wright brings his signature flair for visual comedy and action in full force in Baby Driver, resulting in a stunning and nearly over-stimulating joy of a movie. Though Wright does again demonstrate his penchant for focusing on wacky (white, male) outsider protagonists, giving his female characters the short stick — poor Lily James really does deserve more — it doesn't deter Baby Driver from creating a truly enjoyable experience. Baby Driver has an infectious love for music and cinema that is hard to ignore.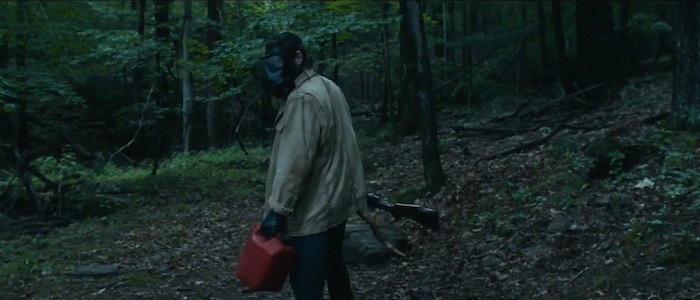 4. It Comes At Night
It Comes At Night depicts one of the most profound explorations of the inherent destructiveness of humanity I've ever seen. I would hesitate to call it a horror movie because it shies away from so many of the horror genre expectations in favor of showcasing small moments of human frailty and violence. The closest It Comes At Night comes to leaning into the horror genre is the palpable sense of dread that permeates the film, lending to the paranoia expressed by Joel Edgerton's patriarch. It Comes At Night is set in the aftermath of some vague disease that plagues society, with Edgerton and his character's family (Carmen Ejogo and a brilliantly internal Kelvin Harrison, Jr.) taking refuge in an isolated cabin in the woods. However, their isolation is interrupted by a desperate man (Christopher Abbott) seeking food for his wife (Riley Keough) and child. After an initial clash, the young family is taken into the cabin and given refuge — kicking off the movie's downward spiral of events as paranoia and fear takes over each of the residents. I have been frustrated with dystopian shows and movies' love affair with nihilism, allowing their character to descend further into gritty bloodbaths without much thought for the consequences. But It Comes At Night deals with those consequences, and is perhaps one of the most thorough explorations of nihilism and the human capability for violence that I've seen on film.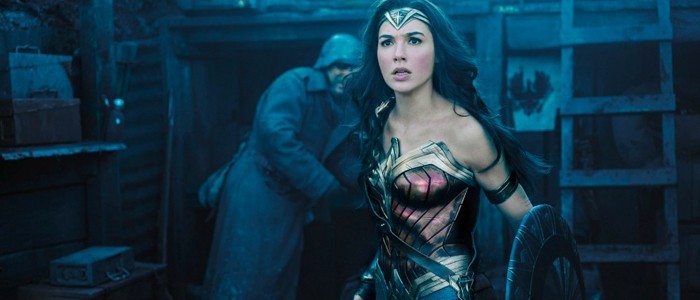 3. Wonder Woman
Wonder Woman is not a perfect movie, but it is a perfect movie for this time. It's an earnest and hopeful breath of fresh air in the midst of grim DC blockbusters and glib Marvel sequels. Director Patty Jenkins never sacrifices character for humor — though there is a healthy dose of both. Gal Gadot is a godsend as the compassionate, idealistic, and flawed Diana of Themyscira, whose fish out of water storyline never gets tired. And Chris Pine is a worthy foil to her as Steve Trevor, the battle-worn and slightly more cynical American spy who gets tasked with taking her into the thick of war to battle the god of war Ares — who Diana blames for starting the Great War. While Wonder Woman at first seems like a by-the-numbers origin story, it's a rich exploration of whether man is inherently good or evil — testing Diana's black and white mentality from being raised on an island paradise of warrior women. The supporting characters played by Robin Wright, Lucy Davis, Ewan Bremner, and Saïd Taghmaoui are captivating despite the archetypes they initially fill — each time I watched the film, I found new layers and depths to each of the characters. The villains are cartoonish, yes, and the third act is a CGI mess, but Wonder Woman is a movie that made me cry twice, so that's all the standards you need.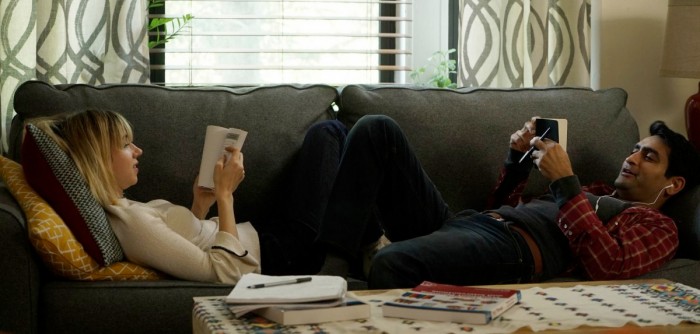 2. The Big Sick
I love me a good old-fashioned romantic comedy, and I'm so happy that The Big Sick so obviously loves the genre as much as I do. Many indie rom-coms fall into self-made trap of depressing realism, but The Big Sick takes cues from traditional rom-coms before it, and keeps an undercurrent of optimism beneath its darkest moments. You can't help but adore the movie's transparent love of love. Based on the true story of star and writer Kumail Nanjiani and his wife Emily (played by Zoe Kazan, finally finding a role that suits her sunny sensibilities), The Big Sick is funny and heartwarming without falling victim to the emotional manipulation that runs rampant in love stories revolving around sickness. The Big Sick is also an unprecedented American romantic-comedy with a Muslim Pakistani-American man at its center, deftly exploring his family's cultural roots as well as his place as an outsider of two worlds. Nanjiani's ruminations on his childhood in both Pakistan and America spoke to my experiences as an Asian-American, and gives me hope for more smart and earnest cross-cultural films like The Big Sick.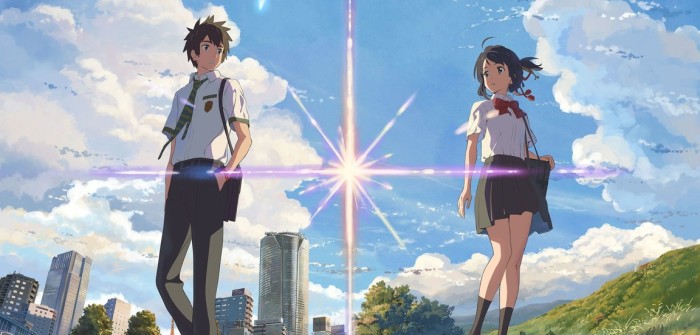 1. Your Name
Director Makoto Shinkai has a unique ability to depict the tragedy within the mundane. And while his previous films like 5 Centimeters Per Second and Voices of a Distant Star have been gorgeously rendered meditations on separation and loss, Your Name is the dazzling culmination of his work. The body-switching story of Your Name at first toes the line between voyeurism and wonder, but it quickly becomes a wistful and surprisingly hilarious romance of two young people separated by distance, and — it turns out — time. I'm a sucker for time-travel movies that act as existential commentaries on love and life, and Your Name does that and more. The breathtaking animation is a reminder of the limitless capabilities of hand-drawn animation, and its details used to juxtapose the simple Japanese countryside with the bustling city feels like the film is drawn with a loving hand. Shinkai explored that melancholy emptiness of missing an unknown something or someone in 5 Centimeters Per Second. In fact, 5 Centimeters Per Second bears more than a few plot similarities to Shinkai's newest film, but Your Name takes that concept and turns it into a metaphysical fantasy, at once thrilling and heartrending.