Movie Mixtape: 6 Movies To Watch With 'Spider-Man: Homecoming'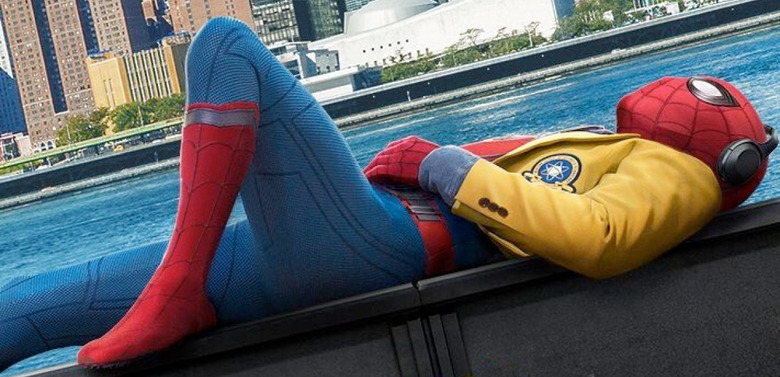 (Welcome to Movie Mixtape, where we find cinematic relatives and seek out interesting connections between new releases and older movies that allow us to rethink and enjoy what's in our theaters as well as the favorites on our shelf. In this edition: Spider-Man: Homecoming.)
Be honest. What would you have done if you'd seen Sony and Marvel cast someone to play Uncle Ben in Spider-Man: Homecoming? Screamed? Shook your head? Vowed never to see it, only to buy opening night tickets? These are all correct answers.
For the third time in only 15 years, Spider-Man is being introduced to us on the big screen. For the first time, he's come home to the warm, awaiting arms of the Marvel family so that he can have direct contact with Iron Man and Happy Hogan and some other surprise guests along the way.
Fortunately, Uncle Ben is not one of them. Wisely, the studios, the writers and co-writer/director Jon Watts are letting us shake hands with a new Peter Parker (Tom Holland) after his most formative moment, after he's fought crime in a funny suit, and after he's helped Iron Man slap Captain America in the face during Civil War.
Homecoming sees Parker juggling life as an unpopular high school sophomore and life as a superpowered hero who wants to do more than help old ladies cross the street. It's a spectacular outing for Spidey that smartly avoids most of the tired tropes beaten into our eyeballs over the past decade. It's light, sometimes dry, and it pairs well with these other films.
Almost Famous
Watts has named Almost Famous as a personal favorite, and its thumbprint is all over Homecoming. Peter Parker is uncool.
Both movies use a teen doing an adult's (ridiculously cool) job to explore the challenge of growing up, being in over your head, and dealing with things far above your maturity level. Like Parker – who desperately wants to be an Avenger even before he's gotten decent at getting people's stolen bikes back for them – cubby music reporter William Miller (Patrick Fugit) swims in a sea of Band Aids, deflowerings, pot, and Golden Gods, all while missing the normal activities of youth, to meet the world. He's got talent, but he's not ready for what he has to face. He's in a world most would kill to be a part of, but he doesn't fully belong to it. Luckily, he's got a scruffy mentor figure (Phillip Seymour Hoffman as the Iron Man of the rock writing world) to guide him via long distance phone calls. If only he could work up the courage to share his feelings with the girl he's crushing on, right?
Batman Returns
Michael Keaton brings a cape load of gravitas to Homecoming as the blue collar Adrian Toomes who, after being burned by Tony Stark on a scrap-removal contract following the Battle of New York, starts dealing in alien tech-powered weapons as the terrifying Vulture. It would be a stretch to connect his rise through the American caste system and distortion of priorities to both of Batman Returns' villains, but the DNA is there. Penguin (Danny DeVito) rises from the forgotten sewers while Catwoman (Michelle Pfeiffer) succumbs to a pitiful life as a put-upon assistant only to be resurrected by the supernatural bite of an animal. Obviously, you can add Birdman for a winged Keaton triumvirate.
Harlan County, USA
Homecoming solves Marvel's villain problem, but it also goes beyond that to offer a threat that has an understandable, relateable origin and purpose. Through one conversation, Vulture proves his worth as an adversary and as a living moral question to leave with the audience.
Barbara Kopple's Oscar-winning documentary Harlan County, USA chronicles the decision by Kentucky coal miners to join a national union and the refusal of their bosses to allow it. The consequences are deadly, the line between hero and villain gets blurry, and it offers a great window of empathy for people simply trying to provide and safeguard their families in the face of a system stacked against them.
Cop Car
If you haven't heard of Jon Watts, you're not alone. He, like many other modern blockbuster directors, was plucked from a single, relatively popular indie film and placed in the middle of the superhero machine. After seeing Cop Car, it's easy to spot what Marvel saw in Watts. The thriller focuses on two young boys who take the wrong sheriff's car for a joy ride. Its themes and plot points of authority, youth dumped violently into adulthood, and illicit adventure were kept intact for the new Spider-Man adventure. Sadly, Kevin Bacon's mustache was not.
The Nice Guys
Not only does The Nice Guys have the Shane Black connection (who drove home the "If you're nothing without the suit, you don't deserve the suit" theme of Iron Man 3 that carries over into Homecoming), it also features Angourie Rice, who plays Peter's classmate Betty Brant. The adult version of the character, who works for J. Jonah Jameson at The Daily Bugle, was played by Elizabeth Banks in the Raimi trilogy. In her youthful form, she's a sarcastic anchor for the school news.
One of the best elements of Homecoming is how it weaves possible future movies into the mix without drawing burdensome attention to them, including the use of an emerging young talent in a role that could do loads more in the sequels. Don't be surprised if Rice's Brant gets a bigger slice of the pie in Spider-Man: Prom and Spider-Man: Sadie Hawkins' Revenge.
Rope
You'll have to watch Spider-Man: Homecoming to understand this movie's inclusion, although Cop Car has some similar vibes. There's a sequence involving Peter Parker in the new adventure that utilizes dramatic irony to Hitchcockian heights.
If you love tension, Rope demands your attention. Based on the Patrick Hamilton play, the plot focuses on two university students who murder a classmate and hide his body in a trunk. They serve food and drinks off of it at a party later that afternoon to flaunt their intellectual dominance while getting away with the perfect murder. The lunatic satisfaction of the film is in waiting, nails chewed down, to see if they get caught.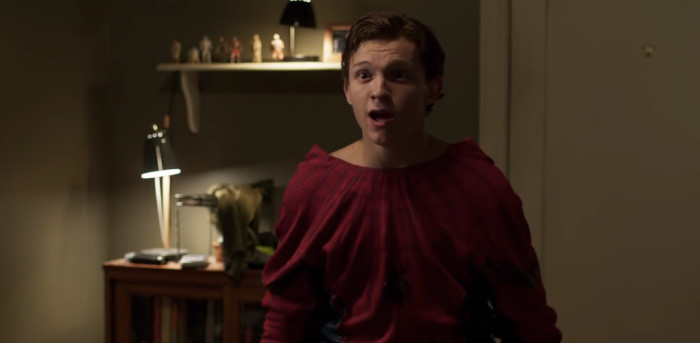 The Mix
If you're thinking this list is a melting pot of tones and styles, you're right. Spider-Man: Homecoming borrows (small and large) from each to create a cohesive superhero movie that spends its lion's share on awkward human moments while still making room for the requisite (often fun!) action scenes. Peter Parker isn't that good at being a teenager (who was?), and Spider-Man isn't that good at being a superhero. Both are major reasons why the movie is such a joy to watch.
Because of his powers and a suit designed by Tony Stark, Peter is in a position where he's forced to grow up before he should. His high school needs and fumbling of powers prove that he should keep his head down until he can graduate, but his abilities and fumbling of young relationships and commitments prove he should hit the streets to fight an incipient wave of advanced crime. Where there's no right answer, there's growth.
There's also tension, danger, and a little bit of rock 'n' roll.