VOTD: 'Fairly OddParents' Creator Has Some Ideas For Pixar TV Shows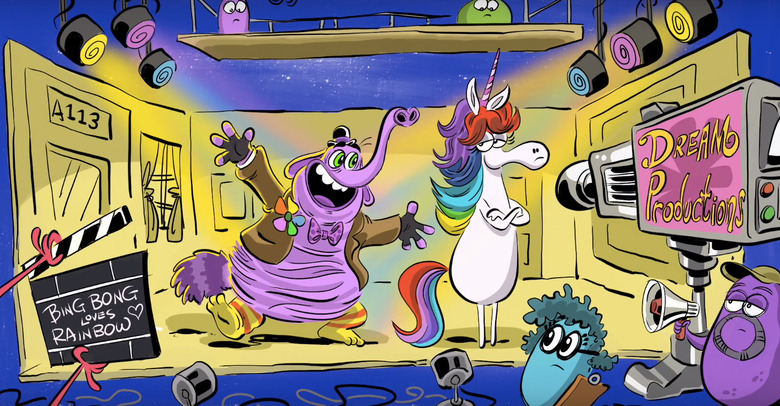 Though Pixar Animation puts out some of the most popular animated movies in the business, but for the most part, they haven't tried to bring their movies to TV. There have been shorts like Toy Story That Time Forgot and Toy Story of Terror, as well as shorts like the Cars Toons and Toy Story Toons. Plus, there was a 2D animated series called Buzz Lightyear of Star Command. But Fairly OddParents creator Butch Hartman has some great ideas for Pixar TV shows that would spin-off from some of their movies.
Hear Butch Hartman's Pixar TV show pitches below along with some awesome art illustrating them.
They're quick pitches, but they run across the board through Pixar's movies Toy Story, Monsters Inc., Inside Out, Cars, Ratatouille, Finding Nemo, Up, and The Incredibles.
I love the idea of Dreamland Productions, if only because I could see it being like a Saturday Night Live show that is used to help Riley cope with some of the problems she has in her everyday life. But the Wilderness Explorers also has the potential to allow for some great adventures with the scout group that Russell is part of. Easily my favorite of the bunch though is the Monsters Inc. inspired series that takes a cue from Seinfeld by having Mike Wazowski trying to be a stand-up comedian in an effort to get energy for Monstropolis from laughter.
Pixar has high standards for their programming, but these all sound like ideas that the animation house could turn into something special. Maybe they can team with Butch Hartman to make one of them happen.
Thanks to reader Jace Diehl for bringing this to our attention.