Superhero Bits: Wild Superman Designs, Power Pack Max Series, Elmer Fudd Vs Batman & More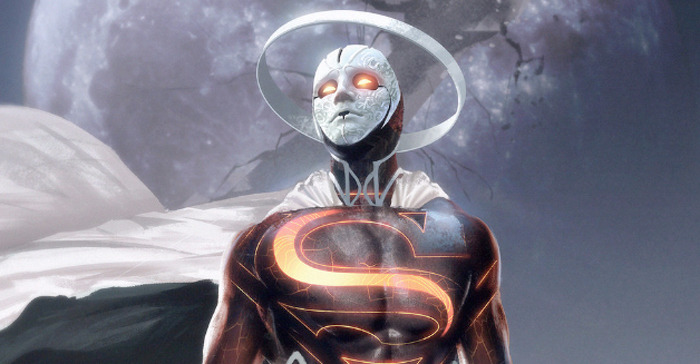 Want to see some drastic alternate designs for Superman? Which Marvel villain does Gotham star Cameron Monaghan want to play? How could the Battle of New York impact future Spider-Man sequels? Is Kid Flash going to become the main Flash in the fourth season of the series? Did you know James Gunn pitched a gritty Power Pack Max series? All that and more in this edition of Superhero Bits.
It appears Spider-Man: Homecoming star Tom Holland doesn't like cats, as evidenced by this CNET interview.
Spider-Man: Homecoming, Black Panther and Thor: Ragnarok will "heavily influence" Infinity War.
Insanity on the brink. Face is morphing into something machine, fierce, hair sliced, arm machined, bulged. Where is Deadpool?!? Looking. Looking. All I got are these two...molding me, prodding, turning me into something hard. @bcorso #mikesmithson #deadpool #ivebeencabled #cableswole @weprevail
A post shared by Josh Brolin (@joshbrolin) on
Josh Brolin showed off the make-up process to get his facial enhancement to become Cable in Deadpool 2.
Responding to a fan on Twitter, Gotham star Cameron Monaghan indicated he would love to play Carnage.
Watch Spider-Man's origin play out all over again on Disney XD's new animated series, simply called Spider-Man.
For a practical joke, comedian Hannibal Buress sent in an imposter to the Spider-Man: Homecoming premiere.
Heroic Hollywood rounded up some drastically different, crazy designs for Superman created by various artists
Tom Holland and Jon Watts say Spider-Man sequels may reveal how the Battle of New York affected Peter.
Due to the amount of graphics and images included in Superhero Bits, we have to split this post over THREE pages. Click the link above to continue to the next page of Superhero Bits.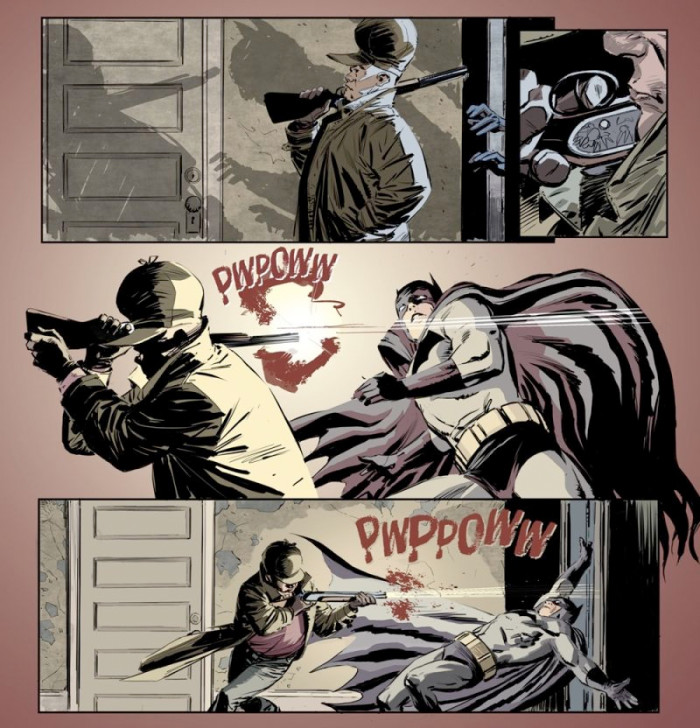 Elmer Fudd is turned into one of Batman's enemies in this DC Comics crossover story with Looney Tunes out now.
Kid Flash actor Keiynan Lonsdale says Wally West will not become the primary Flash in the show's fourth season.
It's Batman vs Spider-Man in this fanmade trailer for a movie that sees multiple versions of the heroes doing battle.
James Gunn revealed he once pitched a gritty Power Pack Max series to Marvel Comics, but it never came to fruition.
Thanks @VancityReynolds: Marvel Canadian superheroes Alpha Flight shoutout at #Deadpool2 https://t.co/1wTECj42qW #Canada150 pic.twitter.com/GUpylU2RlZ

— Hollywood North Buzz (@yvrshoots) June 28, 2017
A new Deadpool 2 set photo reveals a little easter egg for fans of Marvel's Canadian superhero team Alpha Flight.
Kevin Feige confirmed that Jason Statham was once talking to Marvel about an undisclosed role. Who could it be?
Tom Holland reacts to Chris Hemworth's Avengers: Infinity War set video with an action figure scene of his own.
Warner Bros. Television announced panels for Black Lightning, Supergirl and more at San Diego Comic-Con 2017.
Due to the amount of graphics and images included in Superhero Bits, we have to split this post over THREE pages. Click the link above to continue to the next page of Superhero Bits.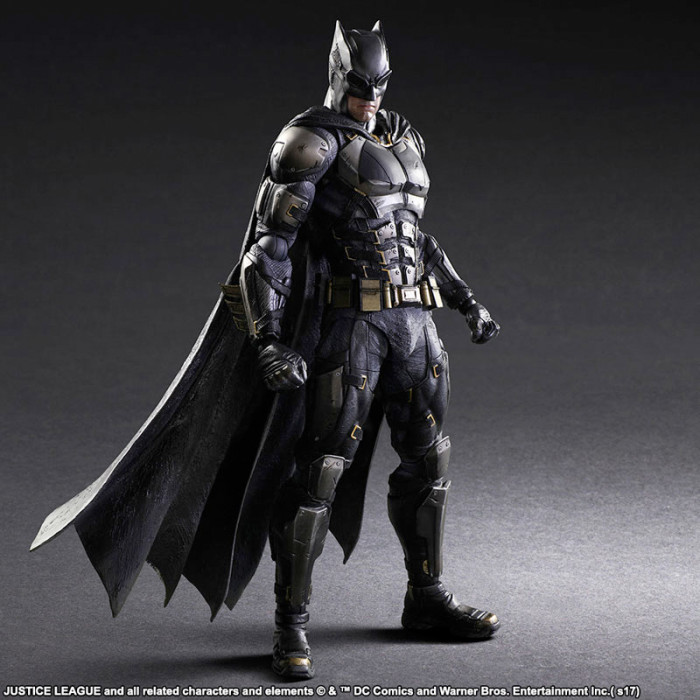 Square Enix has announced a new Play Arts Kai figure of Batman, this time with his tactical suit from Justice League.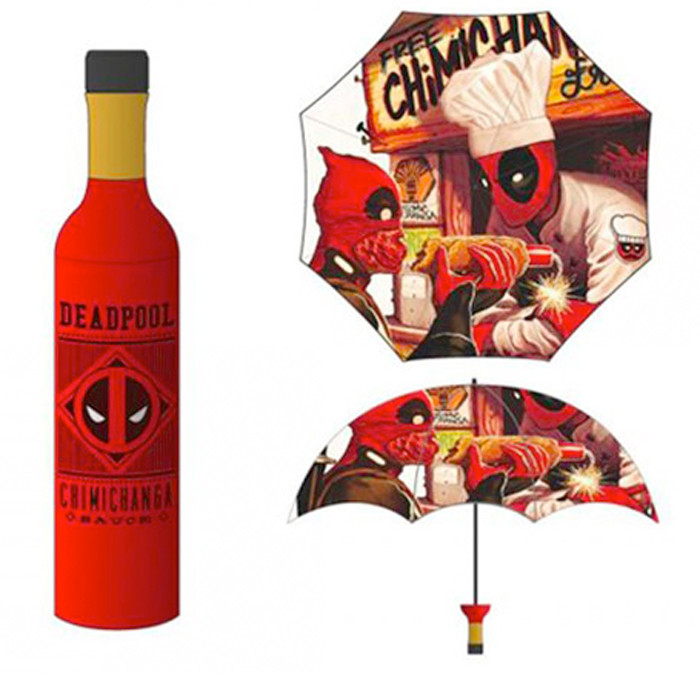 This Deadpool umbrella comes in a tote that looks like a bottle of spicy chimichanga sauce, which is pretty great.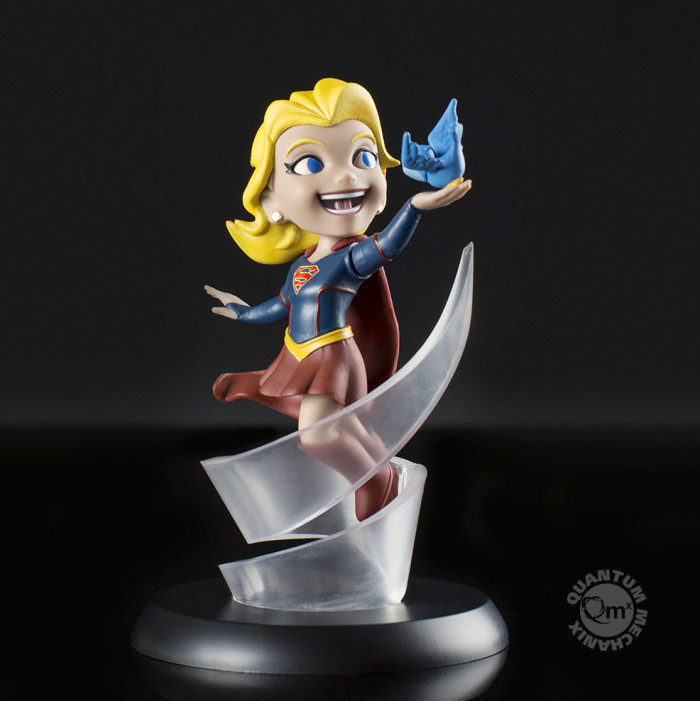 Supergirl is the latest superhero to get a QMX Q-Fig PVC figure, and she's even holding a cute bird in her hand.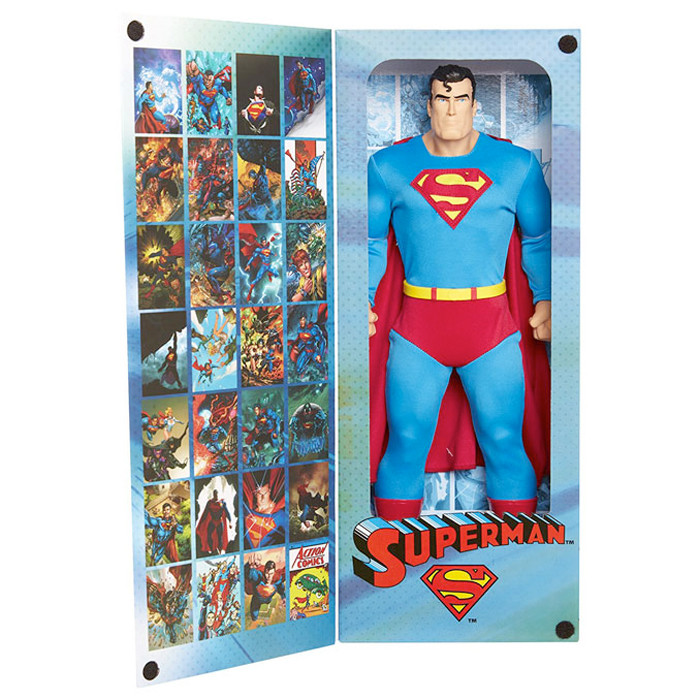 Make this big 19-inch classic Superman figure from the DC Comics Tribute Series your kid's new best friend.
Read the previous edition of Superhero Bits right here.