Star Wars Bits: 'Star Wars Rebels' Blu-Ray, 'Star Wars Battlefront II,' And Mark Hamill's Thoughts On Disemboweled Tauntauns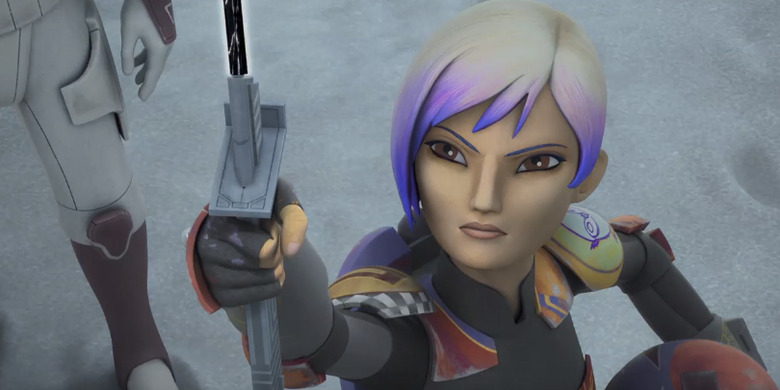 In this edition of Star Wars Bits:
Star Wars Rebels season 3 home release news
All-Ages Adventures comics creative teams revealed
More Battlefront 2 action
New The Last Jedi rumors
And more!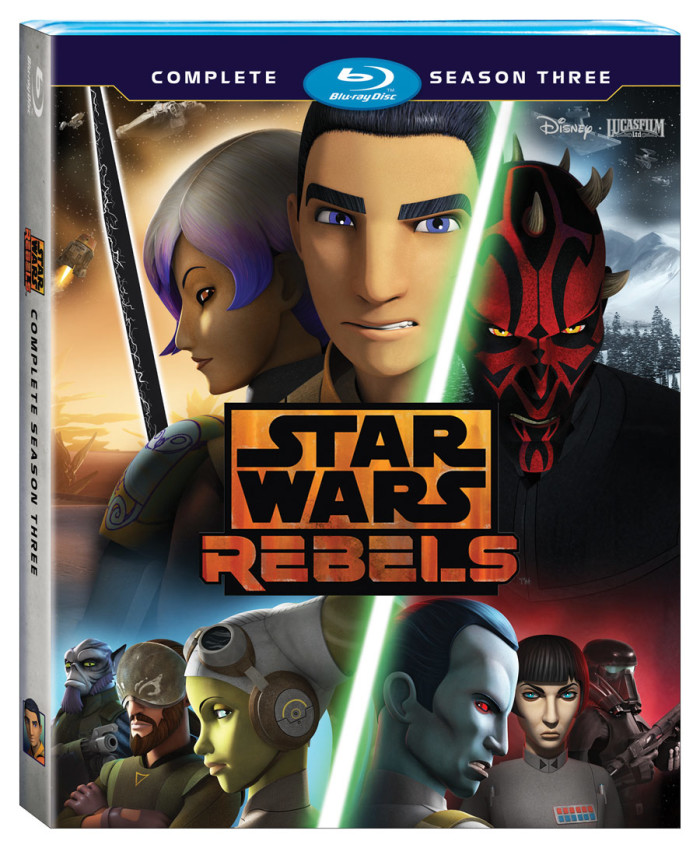 Star Wars Rebels season 3 hits Blu-ray and DVD on August 29, 2017. The season includes the introduction of Grand Admiral Thrawn into modern Star Wars canon, some major new looks into the nature of the Force, Darth Maul vs. Obi-Wan Kenobi round 3, and even some looks into the mysterious past of the Mandalorians. The Bonus Features can't be missed, with featurettes on Mandalore, Thrawn, Kenobie and Maul, Saw Gerrera, and five episodes with audio commentary from Dave Filoni, Justin Ridge, and more.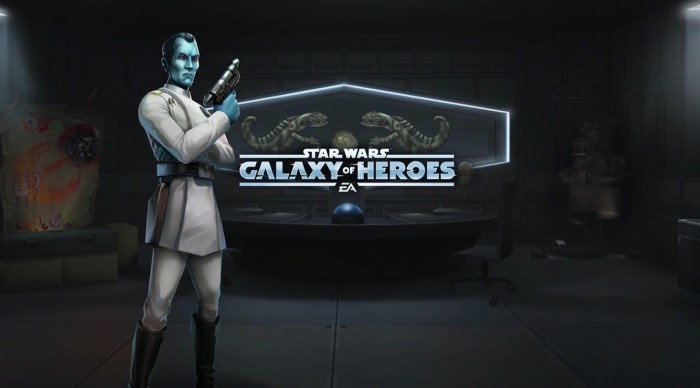 Speaking of Grand Admiral Thrawn, he's just made his way to Star Wars: Galaxy of Heroes after the EA Play and E3 event. He joins most of the rest of the cast of Rebels, and since he's a strategic master, he has abilities that directly affect his allies, plus a special ability for every Empire ally on your team. Recruit him now!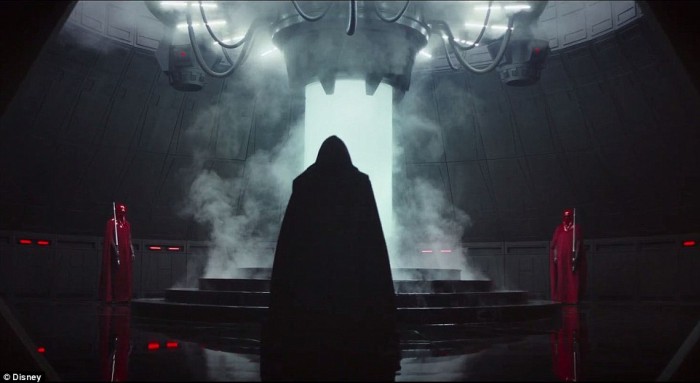 More promotional materials have leaked out for Star Wars: The Last Jedi, giving us an even closer look at the new Praetorian Guards, the First Order's version of the old Imperial Guard you see above. Only click this link if you want to see them directly. They're still rocking red, but the arms are a scale-style armor, and the helmet is closer to Mandalorian than anything we've seen from the Empire or First Order. Could it actually be Mando? We'll have to wait until December to find out!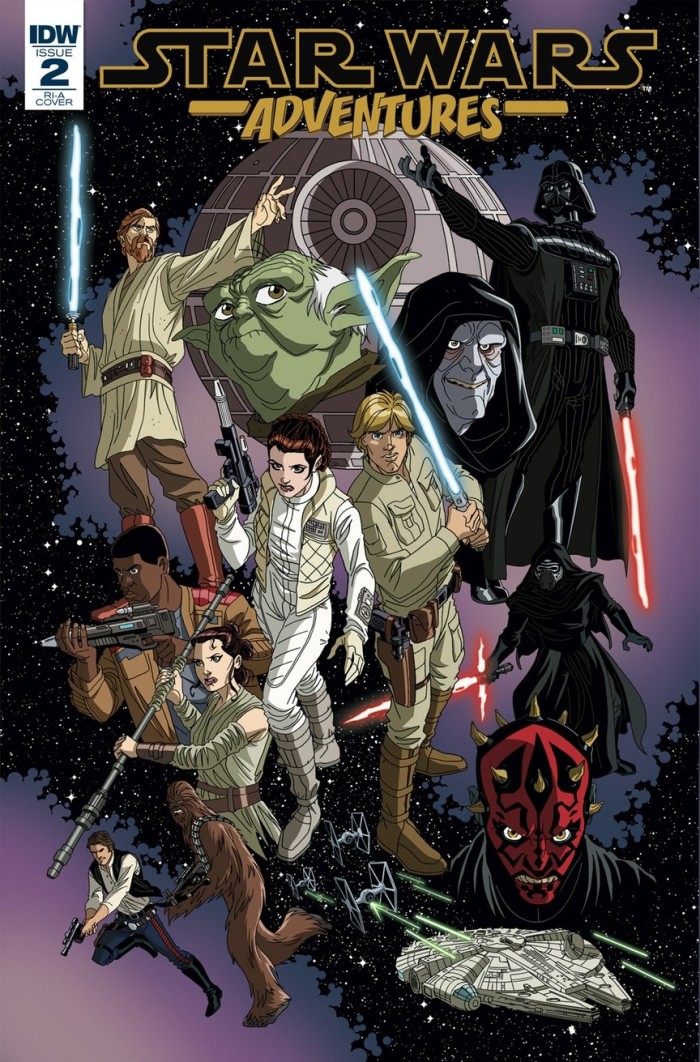 IDW's new all-ages Star Wars Adventures comics come to stores in September, but now we know who'll be writing and drawing some of these fun comics thanks to CBR. The first story by Cavan Scott and Derek Charm will tell a story of a young Rey before the events of Star Wars: The Force Awakens. Rotating creative teams will bring in other characters and eras of adventures in the ongoing series.
New videos for Star Wars Battlefront 2 have been coming out nearly constantly since EA Play, where EA brought "Gamechangers," people from the Battlefront community who are active in the game and stream, to take on the game's new content, class system, weapons, and more. Above is the general video produced by EA, but for an even closer look, check out the videos of BattlefrontUpdates on Youtube, where he has close looks at the Crate system, the star cards, and more.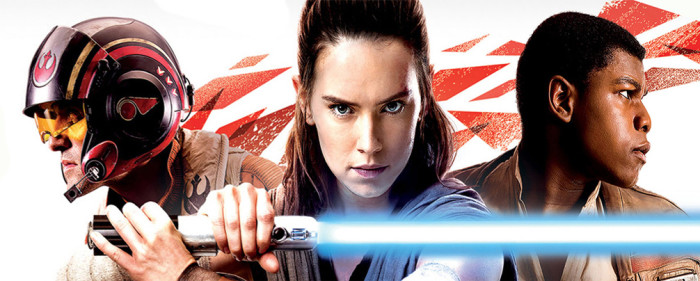 Our friends at Star Wars News Net have uncovered a list of Star Wars: The Last Jedi toys – but they carry codenames. Thanks to all the combing they've done, they have some pretty good guesses at what's coming though. It looks like Luke will get a couple of new black series figures, along with Rey, obviously. A proper Snoke figure, once his full look is revealed, is expected, as are some creatures and droids. There are three new lightsabers, but those are most likely just re-branded/packaged versions of existing weapons. There is another new Black Series Helmet, but no word on whose it will be, after Poe Dameron's came out this year.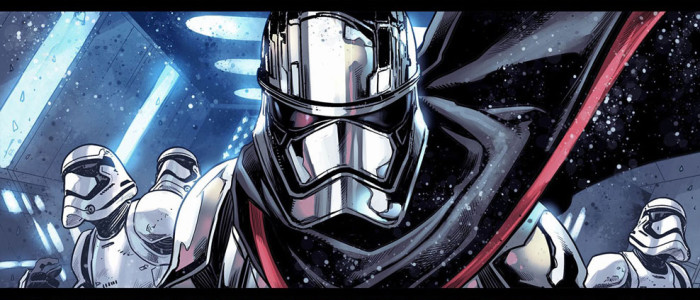 Been dying to know how Captain Phasma survived the trash compactor and got off Starkiller Base so she could live to see The Last Jedi? Well, the new comic mini-series from Marvel Comics will tell you all that and more, in a four-issue book from Kelly Thompson and Marco Checchetto. The first preview is now online, and Phasma looks very, very angry, a testament to Checchetto for bringing that across on a stoicly-helmeted character.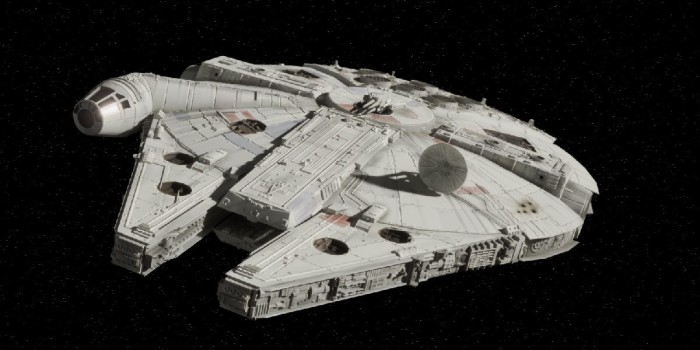 Sure, the Han Solo film has paused production while new director Ron Howard reviews what's gone on so far, but that doesn't mean they just tear down all the sets – or the vehicles. In a fun bit of Google Maps searching spotted by JediNews, if you look around at Longcross Studios in the UK, and go a little to the right below the M3 in satellite view, you'll spot a certain ship (um, come on, we're not being very oblique here) that can make the Kessel Run in less than 12 parsecs.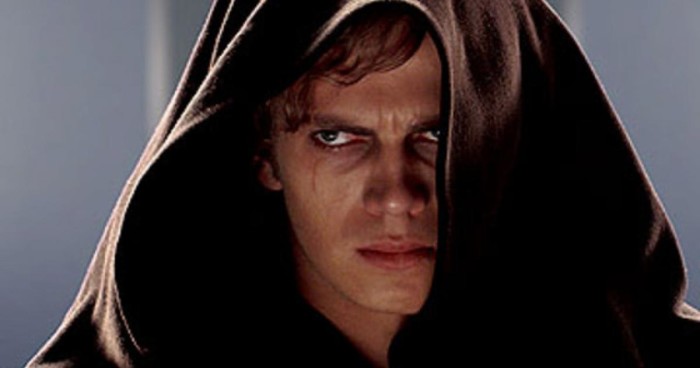 Briar Rose, I am your father. Yes, Hayden Christensen and Rachel Bilson's daughter is two-and-a-half now, but she won't be seeing any Star Wars movies, especially not the prequel trilogy, anytime soon. Bilson told People she wants to keep Briar Rose from finding out her dad is Darth Vader, and generally keep her away from both their acting personas for the time-being. Still, there's a bonus to his most famous role. "No one's gonna mess with her on the playground" when they find out Darth Vader is her dad.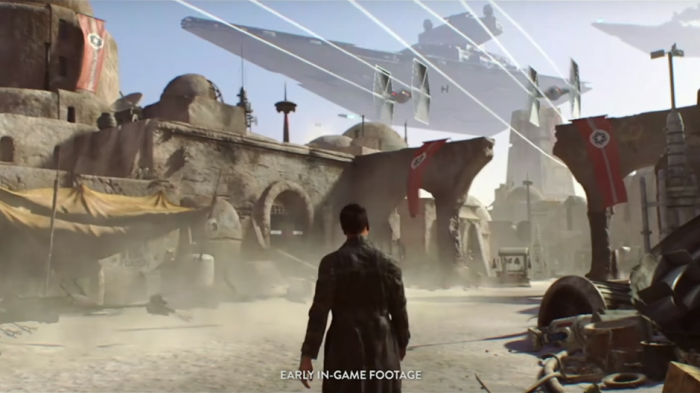 While Lucasfilm and EA have opted to make this year all about Star Wars Battlefront 2, fans are still anxious for news about the other games in development at the powerhouse publisher. Chief among those is the game being made by Visceral with Amy Hennig and Todd Stashwick at the lead. MakingStarWars has a rumored plot and character information for the game, but be warned, possible spoilers lie behind that link! They do seem to confirm what many fans expected from the extremely brief footage of the main character walking through a doorway – that Stashwick isn't just co-writing the game, he's also starring in it.
Just in time for Disney D23 Expo and San Diego Comic-Con, the second trailer for Star Wars: The Last Jedi has been classified by the BBFC, Jedi News reports. The trailer clocks in at the more traditional 91 second mark, rather than the two minutes of the first teaser trailer. The classification means the trailer is cut and ready, or at least one form of it is. With D23 just a week before SDCC, it's anyone's guess when the trailer will debut, though traditionally classifications are released about 2 weeks ahead, making D23 the closer bet. For now, watch the first teaser trailer again, because it's so worth a re-watch.
Some Star Wars fans are a bit concerned about the state of the films, after JJ Abrams reportedly ran into barriers at Lucasfilm with The Force Awakens, Edwards had help brought in to rework the whole third act of Rogue One, and now the directors of Han Solo have been outright replaced. In a tweet, though, writer/director Rian Johnson said that's not the case for The Last Jedi.
"I had as much creative control on TLJ as I've ever had on any of my own movies," he wrote. Hopefully we'll see that for ourselves in less than half a year.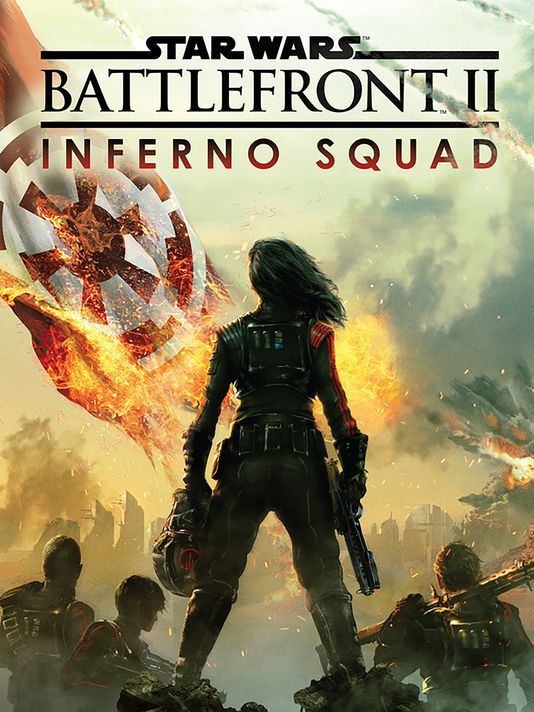 The next Star Wars book, coming July 25, focuses on the main characters of the next Star Wars video game. In Star Wars Battlefront II: Inferno Squad, Christie Golden gives us a look at Iden Versio and her team as they're formed by the Empire in response to the actions of the Rebellion. USA Today has the first excerpt from the book, which features Iden's side of events when the first Death Star was destroyed in Star Wars: A New Hope. It's fascinating, and as Golden says, "wonderful to be able to explore the Empire's side of things through the eyes of someone who is a strong, likable person who firmly believes in what she's been taught the Empire espouses."
Enjoy Rogue One but never got around to picking up a copy yourself or just do a lot of traveling? Well, it's coming to Netflix in the US on July 18, so you can stream and rewatch it as many times as you want.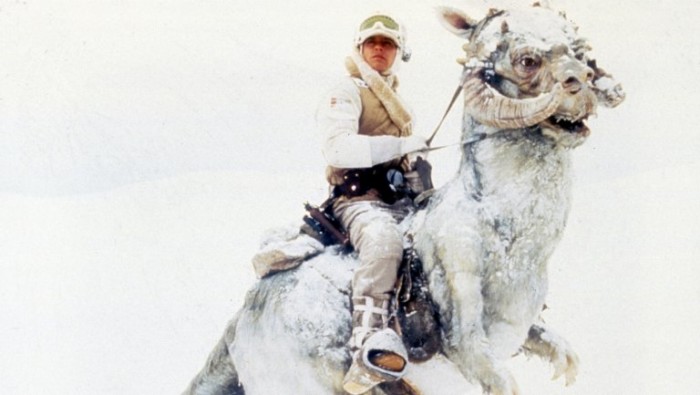 Mark Hamill knows – they smell even worse on the inside. The memories of being pushed into the guts of a Tauntaun to stay warm in Star Wars: The Empire Strikes Back make him want to stay away from anything related to it, including the toy of it from Kenner decades ago.
Too many to choose just 1- but the Luke that could be removed from a disemboweled Tauntaun certainly comes to mind. #GoofyGutsyGrossLuke #SW https://t.co/AagCh68pkS

— Mark Hamill (@HamillHimself) June 22, 2017
Hopefully Luke and company don't have to disembowel any animals in The Last Jedi.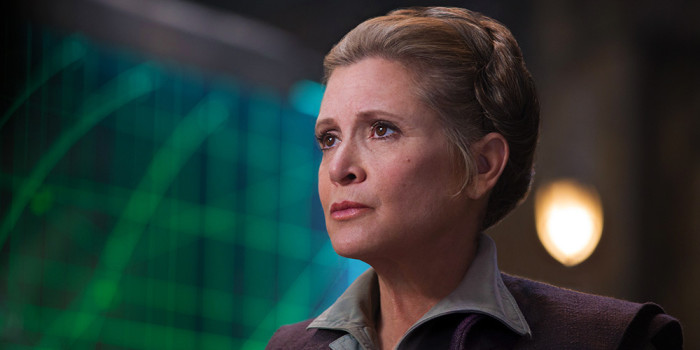 Finally, Carrie Fisher's passing has confirmed to have changed things for the future of General Leia in the Star Wars sequel trilogy, and director Colin Trevorrow spoke about honoring the character while on the press tour for his current film The Book of Henry:
"Now we've had to deal with it in very practical ways and in a form of storytelling we know is going to honour her and keep her soul alive, but it is an unfortunate reality that we're just going to have to handle. It's been tough emotionally – and logistically we'll figure that part out, but she was just very important to the Star Wars family and that was the hardest part."