Netflix's 'Castlevania' Series Casts 'The Hobbit' Star Richard Armitage, A 'Preacher' Actor, And More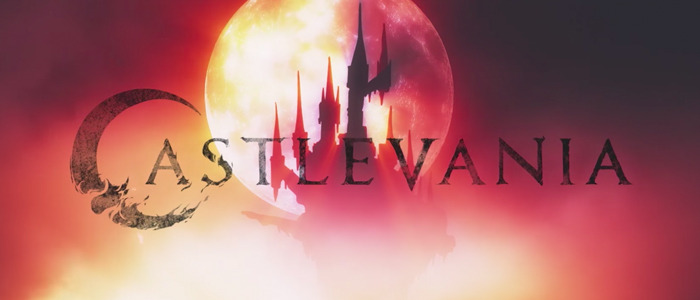 Producer Adi Shankar, the guy responsible for bootleg short films like the R-rated Power/Rangers and Venom: Truth in Journalism, has been hyping his upcoming animated television adaptation of the popular Nintendo video game Castlevania for a while now, and when the teaser trailer was released last month, fans finally got a taste of what he was talking about.
Now, in a new video, Shankar and actor Graham McTavish (whom you may recognize from his role as The Saint of Killers on AMC's Preacher) have announced the major Castlevania cast members – including McTavish himself, who's voicing Dracula, and The Hobbit trilogy star Richard Armitage, who's voicing the vampire hunter Trevor Belmont.
Based on the iconic video game series that began in 1986, Castlevania follows the adventures of the Belmont clan as they attempt to save Eastern Europe by taking down the diabolical vampire known as Dracula.
Take a look at the video (via ComingSoon) announcing the show's cast:
James Callis (Battlestar Galactica) will play Dracula's son, who rebels against his father and takes the name "Alucard" – which is "Dracula" in reverse – to represent how he stands at odds with his vampiric patriarch's evil plans. Alejandra Reynoso (G.I. Joe: Renegades) has been cast as Sypha Belnades, a powerful mystic who battles against Dracula's forces. Emily Swallow (Supernatural) will play Lisa Tepes, Alucard's mother and Dracula's second wife. Her fate is supremely important to the motivations of the game's antagonist, and her level of importance will presumably carry over on the show as well. Matt Frewer (Max Headroom, Orphan Black) is playing someone known as The Bishop, and Tony Amendola (Annabelle) will provide the voice of The Elder, who may be a member of an organization of knights referred to as the Brotherhood of Light.
Executive producer Warren Ellis, who's best known for his work writing comics like Transmetropolitan and his runs on Marvel titles like Iron Man and Astonishing X-Men, also wrote all four scripts for the first season's episodes.
Shankar has previously said that the show will has a Game of Thrones vibe to it, and he has some major confidence that it's going to deliver in a big way:
"I'm personally guaranteeing that this is going to be the best f***ing video game adaptation ever made to date. I've seen it, and it's f***ing amazing."
We don't have long to wait until we find out if he's right about that. The first season of Castlevania begins streaming on Netflix on July 7, 2017.