Melanie Lynskey, Sissy Spacek, And More Join Stephen King And J.J. Abrams' 'Castle Rock'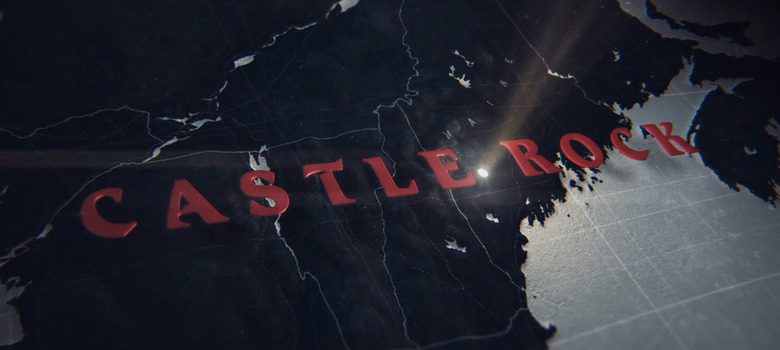 Looks like Stephen King and J.J. Abrams' new Hulu show, Castle Rock, has a batch of new actors on board. Melanie Lynskey (I Don't Feel at Home in This World Anymore, Togetherness), Sissy Spacek (Bloodline), and more have joined the ambitious new horror series that's set squarely in the Stephen King multiverse. Read on to learn about the latest cast members and the most recent information about the Castle Rock TV show.
For anyone who may have missed the initial announcement a few months ago, here's how Castle Rock is officially being described:
A psychological-horror series set in the Stephen King multiverse, Castle Rock combines the mythological scale and intimate character storytelling of King's best-loved works, weaving an epic saga of darkness and light, played out on a few square miles of Maine woodland. The fictional Maine town of Castle Rock has figured prominently in King's literary career: Cujo, The Dark Half, IT and Needful Things, as well as novella The Body and numerous short stories such as Rita Hayworth and The Shawshank Redemption are either set there or contain references to Castle Rock. Castle Rock is an original suspense/thriller — a first-of-its-kind reimagining that explores the themes and worlds uniting the entire King canon, while brushing up against some of his most iconic and beloved stories.
That sounds super exciting, even for someone like me who's only read two King novels so far (It and The Gunslinger). But the new cast has me even more psyched for this show. We knew Andre Holland (Moonlight) had already been cast as defense attorney Henry Deaver, but now TV Line says that Sissy Spacek – who played the title character in the iconic 1976 movie adaptation of King's novel Carrie – is returning to the King multiverse to play Henry's adopted mother Ruth, a retired professor.
Along for the ride will be actress Jane Levy (Don't Breathe, Suburgatory) as "Jackie, a morbid, death-obsessed girl who's appointed herself the historian of Castle Rock." Sounds like she could be a strong piece of connective tissue in the ten-episode season should anyone start to figure out all of the strange happenings that occur in and around this town.
And last but certainly not least, the great Melanie Lynskey has earned the role of the show's female lead. She'll play Molly Strand, "a woman with a rare medical condition who's barely scraping by as a real estate agent in a town where every third property is the site of someone's worst nightmare." Considering the horrific events that have occurred in this area, a real estate agent sounds like one of the worst jobs someone in Castle Rock could have.
Sam Shaw and Dustin Thomason (Manhattan) are writing and directing all ten episodes, and they'll executive produce alongside King, Abrams, Ben Stephenson, and Liz Glotzer. No premiere date has been scheduled yet.