/Answers: The Best Musical "Needle Drops" In The Movies (With Special Guest Edgar Wright)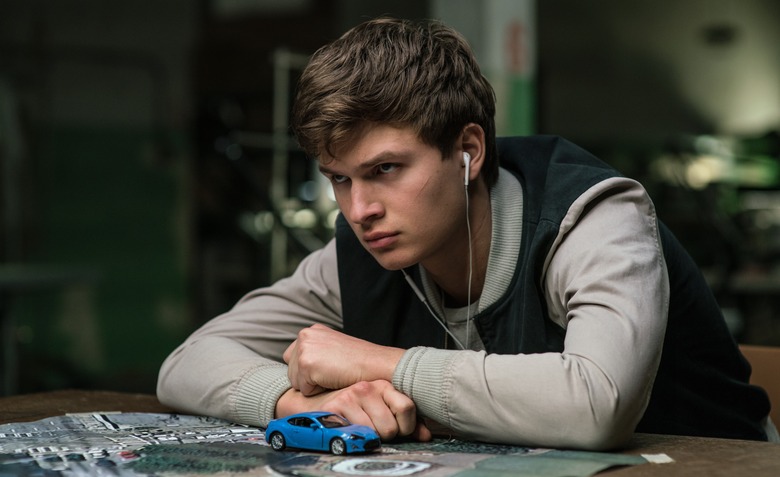 Every week in /Answers, we attempt to answer a new pop culture-related question. This week's edition asks "What is your favorite "needle drop" in the movies?" What use of a pre-existing song in a film stands out to you the most? As always, we have submissions from the /Film writing crew and podcast team. This week, we are also joined by director Edgar Wright, whose music-powered action film Baby Driver inspired this week's topic.
If you'd like to share your pick for your favorite movie needle drop, please send your thoughts to slashfilmpitches@gmail.com for a chance to be featured on the site. Find our choices below!
Edgar Wright: "Blue Moon" in An American Werewolf in London
Off the top of my head, my favorite needle drop, and I think it's magical, is the cut to the end credits of An American Werewolf in London. Every time I watch that movie, I just think it's the perfect, perfect ending. I don't know how to talk about it without ruining it for someone who has never seen it. It's such a tragic, heartbreaking ending and then a cut to black and the most upbeat, doo-wop version of "Blue Moon" by The Marcels. I remember the first time I saw it, it gave me such a rush and goosebumps. And it still does. I think it's the greatest cut-to-black credits song ever. It sort of sums up the mischief of the movie. There's real alchemy in that movie. It somehow manages to do everything. It's funny and scary and heart-wrenching at the same time. In terms of the first time, a film where I really connected the idea of using pop music as counter-scoring, it's An American Werewolf in London. By far.
There was no soundtrack for An American Werewolf in London. There is no soundtrack album for that movie, bizarrely. There was some weird disco EP by Meco, Meco's interpretations of An American Werewolf in London. Amazingly, for one of the best soundtrack films, there is no soundtrack for An American Werewolf in London. I used to tape off a VCR onto audio cassettes. Somewhere, I still have a tape where I recorded songs off An American Werewolf in London, so it has the hiss of the VHS, but also at the start of that Marcels' needle drop of "Blue Moon" coming in on the credits...I can tell you what Jenny Agutter's little whimpers are leading up to that, because she's crying just before the song. It's literally her going... [imitates Jenny Agutter crying]. And then cut to the song! When I taped it off the VCR, it had Jenny Agutter's little whimpers in front!
Jacob Hall: "Layla" in Goodfellas
With Mean Streets, Martin Scorsese helped create the modern movie soundtrack. Few directors have showcased such an ear for melding cinematic imagery with pre-existing songs and Scorsese's rock 'n roll filmmaking feels built to feed off the energy of a great song. His best movies fill you with an exhilaration comparable to a live performance from your favorite band. And while nearly every Scorsese movie showcases a powerful pop energy (even The Last Temptation of Christ features a score by Peter Gabriel), I keep on coming back to the use of Derek and the Dominoes' "Layla" in 1990's Goodfellas.
The music of Eric Clapton makes frequent appearances throughout Scorsese's filmography and here, he uses one of the musician's most famous and upbeat songs to underscore a sequence of horror. The soaring instrumental back half of "Layla" blasts on the soundtrack as a series of bodies, brutally murdered for their connection to a crime organized by Robert De Niro's Jimmy Conway, are discovered via a montage. The song, triumphant and soulful and in love, feels like it belongs in the film's first half, when being a gangster was all fun and games and easy money and great seats at the nightclub. The soundtrack is the reminder of the fantasy, even as the actual images on screen reveal that the fantasy is dying. This is a key pivot point for the movie. After this point, the pace slows, the dynamic editing takes on a more staid quality, and years stop passing between cuts. The easy ride is over and the nightmare, including that stomach-churning third act, are about to arrive.
Plenty of movies use great pop songs to provide counterbalance to a moment of violence, to offer an ironic touch to a dark scene, but the use of "Layla" in Goodfellas is the pinnacle. Every other twisted needle drop will chase this one.
Ben Pearson: "Twist and Shout" in Ferris Bueller's Day Off
I'm sure everyone will approach their selections for this piece with a slightly different set of criteria, but for me, one of the key factors in my decision was how much a song is inextricably linked to the movie in which it appears. And I don't know about you, but I can't hear The Beatles' version of "Twist and Shout" without instantly thinking about the parade scene in John Hughes' 1986 comedy classic Ferris Bueller's Day Off.
Following Ferris' (Matthew Broderick) lip-synced performance of Wayne Newton's cover of "Danke Schoen" (which itself could be an equally valid candidate for this list), Ferris bursts into a rousing lip synced version of "Twist and Shout" that seems to overtake the entire city of Chicago and serves as a metaphorical bubble of pure joy for everyone who hears it. Ferris dances atop a float, citizens perform choreographed dances on a set of stairs, construction workers dance as they hang above the streets, and, crucially, Ferris' uptight best friend Cameron Frye (Alan Ruck) finally lets loose after spending almost the entire day being worried about getting caught.
The song marks a cathartic "eff you" to the establishment from Ferris ("Who'd believe that I was in a parade?") and serves as an ebullient, transcendent blast of fun that manages to stand out in a movie full of memorable sequences.
Hoai-Tran Bui: "Can't Take My Eyes Off You" in 10 Things I Hate About You
When Heath Ledger tragically passed away, I remember some snotty classmate rudely saying, "What was he known for other than the Joker?" Immediately everyone else jumped into a chorus of praises about his Brokeback Mountain performance, how it was subtle, intimate, and award-winning. But in the back of my mind, my most beloved Heath role wasn't the Joker — though I obsessively touted that performance when it first came out — it was as a twinkly-eyed Australian heartthrob in the teen comedy 10 Things I Hate About You, crooning along to Franki Valli's "Can't Take My Eyes Off You."
10 Things I Hate About You and many other '90s teen movie have great "needle drop" moments — I unironically jammed to the Clueless soundtrack at some point. 10 Things I Hate About You is loaded with musically driven moments, from Julia Stiles' angry introduction to Spiderbait's "Sunshine On My Window" to that ear worm of a theme song, "I Want You to Want Me." But let's face it, the moment that made 10 Things I Hate About You stand out among the masses of teen comedies and modern Shakespeare adaptations was Heath Ledger shedding his bad boy persona to woo Julia Stiles with a rendition of "Can't Take My Eyes Off You" accompanied by a school marching band. It was so freaking charming, and became even more so when he beamed at Julia while evading and toying with the security guards trying to stop him. I love this moment and it was what cements Ledger as an icon to me, beyond his Oscar-winning roles and tragically early death.
Ethan Anderton: "Bohemian Rhapsody" in Wayne's World
There's something to be said about a musical moment in a movie when every time you hear a certain song, every person within earshot can be seen doing the same thing at a very specific point in the song. Of course, I'm talking about the hard rock riff that happens towards the end of Queen's signature tune "Bohemian Rhapsody" in Wayne's World. The electric guitar and drums blasting away after the chorus of chanting back and forth just demands head banging thanks to the scene where Wayne (Mike Myers), Garth (Dana Carvey) and their crew rock out to the song while cruising around suburban Illinois in their AMC Pacer, better known as The Mirthmobile.
Even on road trips with my parents at a young age, when this song came on the radio, we were all eager to get to the headbanging part. Whether you're at a bar, a cookout or a funeral, this song will have the same affect on everybody, and it's because of this comedy.
Outside of this trademark pop culture moment, I love that "Bohemian Rhapsody" is used for a bulk of the opening credits, playing as we see various real spots in Aurora, Illinois and the nearby suburbs. As a Midwest native, it's cool to see these lesser celebrated areas get some screentime, especially when one of the greatest rock songs ever is playing over them.
Christopher Stipp: "Tequila" in Pee-wee's Big Adventure
There are some experiences you do not forget and for me, this was one of them. It was the summer of 1985 at the Glenwood Arts Theatre that was nested within the Metcalf South Shopping Center in Overland Park, Kansas. I was 10 years-old and I remember being able to see Pee-wee's Big Adventure on the screen. I don't remember all the particulars, but I do remember being enchanted by everything my eyes and ears took in. I had been exposed to what was going to become a childhood obsession. I loved all things Pee-wee Herman, which included getting my hands on the "maybe not so appropriate for a young boy" version of the Pee-wee Herman Show on VHS.
Pee-wee's Big Adventure, though, was a masterwork for a kid my age. Right from the beginning, the world-building going on in this movie is nuts. The colors are extravagant and the story is straight-up insane. But it was The Champs of all people who would help blow this kid's brain wide open. In order to save himself from an all-too-certain death by the Satan's Helpers gang for damaging their motorcycles, Pee-wee asks for one last request: that he dance against the backdrop The Champs' "Tequila." This was imprinted deeply into my psyche. The moves he displays, the balancing on his tippy-toes, the shattering of heavy glass pitchers and beer bottles, him yelling out "break dance!", all while endearing himself to these bad hombres...it just adds up to one of those moments that is forever tinged with nostalgia. While I'm not sure if this would really work to spare your life from a bloodthirsty mob of bikers, but I'd like to think there's a world where this could still be possible.
"Tiny Dancer" in Almost Famous
Peter Sciretta: My favorite music moment in film history is also my favorite scene of all time. The sequence in question takes place after a huge fight in Cameron Crowe's Almost Famous. Russell Hammond (Billy Crudup) storms out on his band and drags underage Rolling Stone reporter William Miller (Patrick Fugit) to a random house party, where he gets high, dives off the top of a house and accuses Miller, who just wants to go home at this point, of being undercover policeman. The band manager shows up, and is somehow able to convince Russell to get back on the bus, and go to the next tour date. Everyone is utterly pissed at each other, unwilling to talk or say anything.
Elton John's "Tiny Dancer" comes on the radio, and slowly, through the power of music, everyone is able to reconnect through song. William looks over at Penny Lane (Kate Hudson), one of the band's groupies with whom he's become close friends with, and says "I have to go home..." and Lane responds "you are home."
I can't tell you why I connect with this scene so much. Some friends have suggested that it's because a travel a lot as part of my job and can relate to being at home on the road (and yes, I can). But this has been my favorite scene since well before I ever wrote one sentence on a film blog. I'm not a music person, or at least not a concert person. I know nothing about riding a tour bus or being in a band. I don't even particularly like Elton John. But for one reason or another, I connect with this scene, more than any other scene in any movie I've ever seen. And I believe this scene says something about my spirit, about my person, even though I might not understand why and can't quite put it into words.
Jack Giroux: There's a lot of animosity on Delores. The jealousy, egos, and frustrations all vanish for a few minutes in this sequence, thanks to Elton John's "Tiny Dancer." The song grabs and transfixes everyone on the bus. They're all in the moment, and they're in it together. As troubled as the members of Stillwater are, there's a lot of love among the group, which "Tiny Dancer" brings out with an explosion of joy. Music singlehandedly raises the band's spirits. They're so close, alive, and real in this sequence. The rest of the world is completely drowned out, and that's how it feels watching this scene (and the movie) every time, as if you're right there on the tour bus seated by William Miller or Lady Goodman. No matter how many times I've seen this scene or heard "You are home," I always feel the pure euphoria of this sequence. Its magic never goes away.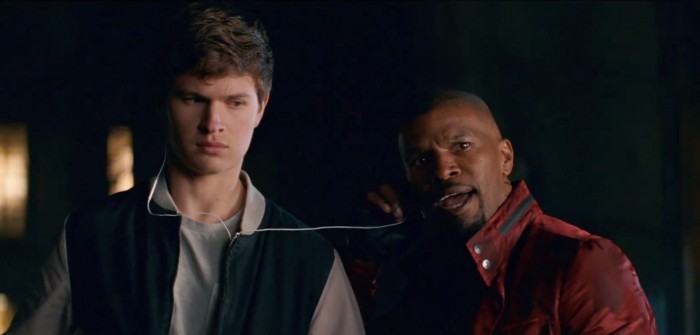 What do you think of our picks? Who's is your favorite movie needle drop? Talk about it in the comments below or email your personal answer (a paragraph or more) to slashfilmpitches@gmail.com with the subject title "Favorite Movie Needle Drop." Our favorite responses will be featured on the site in a future post!