'The Batman' Director Matt Reeves Teases A 'Noir-Driven, Detective' Movie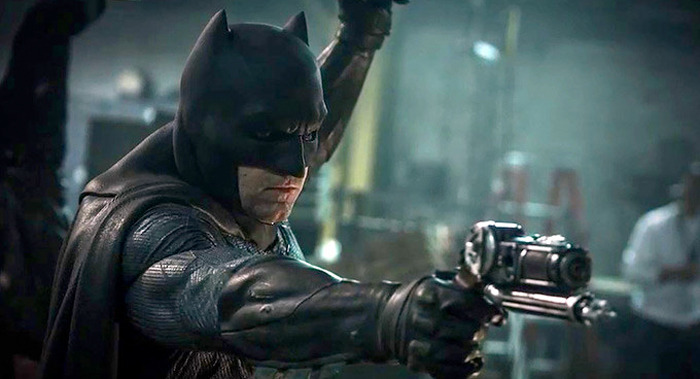 Fresh off the critical acclaim for his stunning War for the Planet of the Apes, director Matt Reeves is set on bringing a visionary take to his next franchise project, The Batman.
Contrary to the grim, action-driven versions of Batman we've seen lately, Reeves says he wants to bring out the "noir" side in the World's Greatest Detective. About time.
Reeves is helming The Batman, Batman's first solo outing in Warner Bros.' DC Extended Universe that began with Man of Steel in 2013. However, this will be Batman's eighth solo film since Tim Burton's 1989 Batman made him a box office sensation. In all that time, Batman has been a ninja, a detective, a weary action hero, and a force of nature. But in recent years, with Christopher Nolan popularizing a grim, hyper-realistic version of Batman, and Zack Snyder taking that further by making him a paranoid psychopath, modern audiences know Batman as a moody action hero with a penchant for violence.
But Reeves explained to New Trailer Buzz that he'll steer the Caped Crusader away from the bone-crunching violence he's known for now, and tell a more internal story with The Batman.
"In all of [my] films, what I try to do, in an almost Hitchcockian sense, is use the camera and use the storytelling so that you become that character, and you emphasize with that point of view. There's a chance to do an almost noir-driven detective version of Batman that is point-of-view driven in a very, very powerful way, that will hopefully connect you to what's going on inside of his head and inside of his heart."
Noir influences on The Batman sounds like an excellent idea. It will mark a return to detective-driven stories for Batman, who has been dubbed — sometimes ironically — the World's Greatest Detective, and whose intelligence and perceptiveness is often forgotten completely in the more recent films. Although noir is known for its stark black and white visuals, neo-noir can veer into garish colors and fascinating explorations of moral grays. It's one of my favorite genres, and one that's ripe for superhero movies to tackle.
And for Reeves to once again cite influences from Hitchcock — who was not a noir director, but rather a master of suspense — hints at an intriguing, subdued take on Batman. While his detective-driven stories have never been quite as restrained as Hitchcock or noir movies tend to be — think Batman: Hush, or The Long Halloween — it would offer an innovative adaptation of some of Batman's more well-known tales.
Reeves too talks about the internality of Batman, a concept that noirs like to explore, and compares it to his most recent hero, Caesar in War for the Planet of the Apes:
"I see a parallel emotionally between Caesar and Batman, in that they're both tortured and trying to sort of grapple within themselves to try and do the right thing in a very imperfect and, to some degree, corrupt world. It's really that emotionality that I'm interested in."
Reeves also recently confirmed that Ben Affleck who had previously been attached to direct the Batman solo movie, will still be playing the character. Affleck and DC Films co-runner Geoff Johns are still set to pen the screenplay.
Reeves will start working on The Batman after he wraps up the press tour for War for the Planet of the Apes. The Batman has no set release date yet.