Michael Nyqvist, Star Of 'Dragon Tattoo' And 'John Wick', Dead At Age 56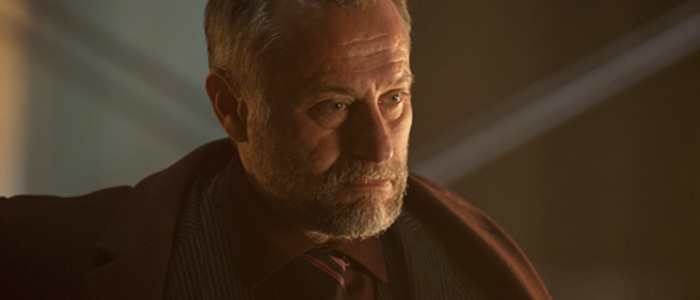 Some sad news this afternoon: according to The Hollywood Reporter, Swedish actor Michael Nyqvist (The Girl with the Dragon Tattoo, John Wick) has died after an illness. He was only 56 years old.
Born on November 8, 1960, Nyqvist appeared in a number of films and television shows before scoring his breakout role as journalist Mikael Blomkvist in The Girl with the Dragon Tattoo, the Swedish movie adaptation of the first entry in author Stieg Larsson's Millennium Trilogy. He went on to co-star in the two follow-ups alongside actress Noomi Rapace. Though Nyqvist also starred in 2004's As It Is In Heaven, which was nominated for an Oscar for Best Foreign Language Film, it was his work in the first Dragon Tattoo film that really made Hollywood stand up and take notice.
Soon after, he was cast in a number of Hollywood productions, often playing villains. He faced off against Taylor Lautner in director John Singleton's Abduction, but took a giant step up when he battled Tom Cruise in 2011's Mission: Impossible – Ghost Protocol. Among many other projects, he appeared in the ensemble cast of an underrated found footage movie called Europa Report alongside Sharlto Copley, and then carved his way into action movie fans hearts by appearing as the villainous Viggo Tarasov in John Wick. I always loved the mixture of hate and reverence he had for Keanu Reeves' legendary hitman in that movie, and Nyqvist also stepped up and brought a physicality to that part that was required for the movie's climactic, rainy fight scene. (He also apparently had a near-death experience making that movie, suffering an injury that reportedly required eighty stitches.)
His family released a statement, which, when translated, reads as follows:
"Today, we are sad to announce that actor and author Michael Nyqvist died on Tuesday, June 27, 2017 after a brief illness. Michael Nyqvist was 56 years old and will be greatly missed. The family asks to mourn in silence."
I've seen some reports that indicate the actor passed away after a fight with lung cancer, but I haven't been able to 100% confirm that. Regardless, it's always incredibly sad to lose such a potent actor at such a young age. Rest in peace, Mr. Nyqvist.