What Does 'Transformers: The Last Knight's Box Office Performance Mean For The Franchise's Future?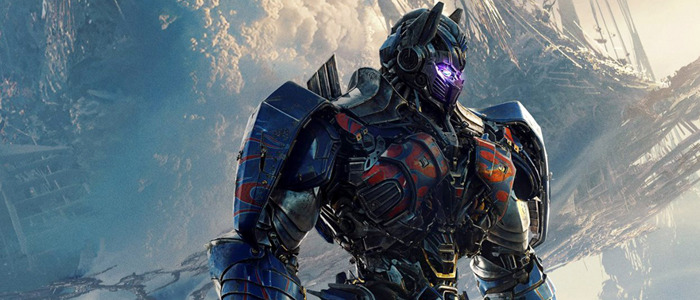 Full disclosure: I have not seen Transformers: The Last Knight. (I'm currently listening to the /Filmcast's highly entertaining review of it.) But just because I haven't seen the movie yet, that doesn't preclude me from exploring its box office performance and attempting to draw some conclusions about where the Transformers franchise might go from here.
Transformers: The Last Knight, director Michael Bay's fifth film in the franchise based on the popular '80s toys, is the most expensive Transformers movie thus far, costing a whopping $217 million to produce (and untold amounts more to advertise). So it's not exactly a good sign that the film experienced the lowest opening day of any movie in the franchise's ten-year history. And even more embarrassing, BoxOfficeMojo points out that the only other Transformers movie to open on a Wednesday, 2011's Dark of the Moon, pulled in $162.6 million during its first five days in theaters; The Last Knight earned only $69.1 million.
One thing has become increasingly clear: audiences in the United States are getting bored with this franchise. 2009's Transformers: Revenge of the Fallen made more domestically than its predecessor, but that movie was such a mess (impacted greatly by the Writers' Strike) that it soured a lot of people on the very idea of live-action Transformers movies; the subsequent three domestic openings have all been lower than the one before it.
Paramount has to consider anything less than a billion dollars at the box office to be a disappointment for The Last Knight, especially since it's the most expensive movie in the series so far and Bay's directing fee (and percentage he stands to gain on the back end) is likely higher than previous Transformers films. Not only that, but some analysts are predicting (based on the percentage box office drop from this past Saturday to Sunday) that the movie will only pull in around $625 million worldwide by the time it leaves theaters. That would be a huge blow for the franchise.
TransformersLive speculates that this could result in a lower budget and tighter leash for Travis Knight's upcoming Bumblebee spinoff movie, and maybe even throwing out the work done by the franchise's writers room, led by screenwriter Akiva Goldsman. To be clear, that's just speculation for now, but if the numbers shake out the way many are predicting and The Last Knight doesn't come close to passing the billion dollar mark by the time it leaves theaters, I would not be remotely surprised if Paramount execs start making some sweeping decisions that attempt to right the ship for this franchise. We all know how important the box office earnings in China can be, and there are signs that even those high numbers may not be enough to pull this movie across that billion dollar finish line on their own.
Even if Michael Bay decides to stick to his guns this time and walks away from the Transformers director's chair for good, I think the damage has largely been done. Unless you're the kind of person who loves watching huge spectacle films with the biggest action possible that don't value things like plot or characters, this brand has acquired such a toxic stench that it's going to be tough to convince people that a non-Bay directed movie isn't just going to be more of the same convoluted nonsense that the previous entries have been. And that itself would be a "damned if they do, damned if they don't" situation: if Bay doesn't come back, the people who go to see these movies strictly because of the artistry he brings to the chaos would likely be disappointed with the new result, because let's face it – no one can direct one of these things like Michael Bay. I'll be very interested to see how Paramount handles all of this in the coming months. How do you think this franchise will look going forward?
Transformers: The Last Knight is in theaters now, and you can read all about its end credits scene right here.