'The Foreigner' Trailer: It's Jackie Chan Vs. Pierce Brosnan Vs. Terrorists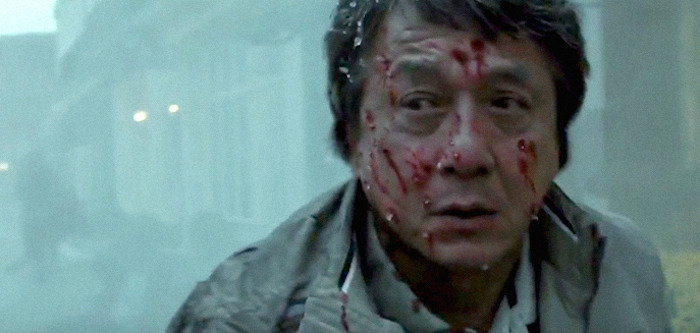 Every aging action star will someday try to get their own Taken. And now, it's Jackie Chan's turn. The legendary martial artist looks to be trying something very new with The Foreigner, a thriller that discards his Buster Keaton-esque comedic sensibilities in favor of brooding and vengeance and more "realistic" action. And on the receiving end of Chan's violence is former James Bond actor Pierce Brosnan, making this movie a potentially intriguing clash of fading titans.
Directed by Martin Campbell, the New Zealand filmmaker with a track record that runs the gamut from incredible (Casino Royale) to the, uh, no-so-incredible (Green Lantern), The Foreigner looks fairly boilerplate. Then again, there is sometimes comfort to be found in a by-the-numbers movie executed well. Hopefully, this one will feature that same raw nerve Campbell brought to the first Daniel Craig 007 movie.
The Foreigner finds Chan playing a father whose daughter is killed in a London terrorist attack and Brosnan playing the government official who won't tell him who was responsible for the violence. And of course, Chan turns out to be a retired military commando with a special set of skills who proceeds to murder everyone in his path to find some justice. As you do.
What's really weird about this trailer is seeing Chan playing a stone-cold soldier and assassin, a role he has generally eschewed over his lengthy career. Chan rose to fame by injecting a certain amount of levity into his martial arts – the way he dispatched bad guys was always about creating joyful gasps and giggles. But the man is 63 years old now, so it's not too surprising to see him playing the grizzled, gun-toting, Liam Neeson-esque tough guy that has become increasingly popular over the past decade. This is the kind of role that demands gravitas instead of physical prowess and I'm admittedly curious to see if Chan can pull it off.
The Foreigner opens on October 13, 2017.
The Foreigner, starring Jackie Chan and Pierce Brosnan, is a timely action thriller from the director of Casino Royale. The film tells the story of humble London businessman Quan (Chan), whose long-buried past erupts in a revenge-fueled vendetta when the only person left for him to love — his teenage daughter — is taken from him in a senseless act of politically-motivated terrorism. In his relentless search for the identity of the terrorists, Quan is forced into a cat-and-mouse conflict with a British government official (Brosnan), whose own past may hold clues to the identities of the elusive killers.