'Jurassic World: Fallen Kingdom' Set Photo Shows Off A Familiar Ride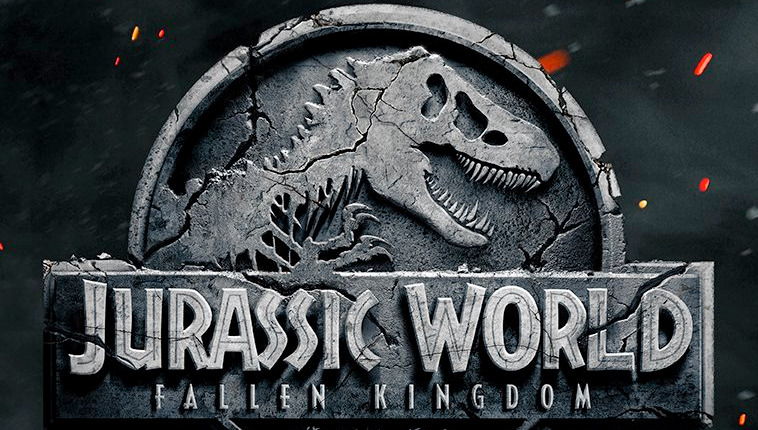 Yesterday, we learned that the official title for Jurassic World 2 is Jurassic World: Fallen Kingdom. Now a set photo has surfaced that shows off a vehicle that should look very familiar to any fans of Steven Spielberg's 1993 movie that kicked off this franchise.
Take a look at the Jurassic World Fallen Kingdom set photo below.
ScreenRant points us to a Facebook page called the Jurassic Park Motor Pool, which reportedly received this image from an anonymous source on the set of the sequel: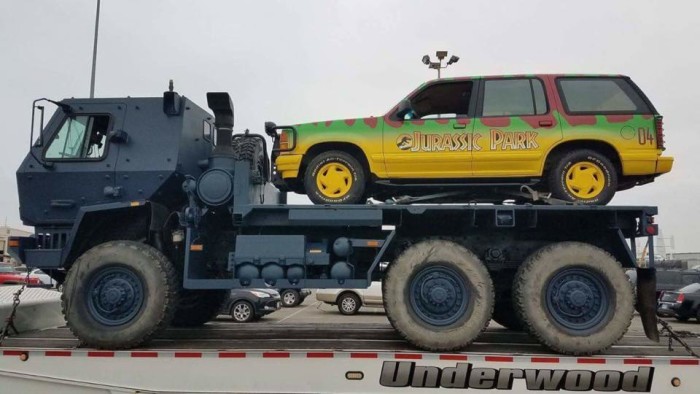 It looks like the classic '90s Ford Explorers are making a comeback in the sequel. But I'm not a hardcore enough Jurassic Park fan to notice what ScreenRant pointed out about this photo: the "04" near the back of the vehicle may indicate that this is meant to be the same exact vehicle that the Tyrannosaurus Rex crushed in the first film. The dino pushed it over a cliff and into a tree, where Dr. Alan Grant (Sam Neill) and Tim Murphy (Joseph Mazzello) dodged it as it careened through the branches and flipped over onto the forest floor.
Does this photo hint that the upcoming sequel will be returning to that exact spot on Isla Nublar, or is the number on its side just a coincidence? This wouldn't be the first time we've seen these vehicles make a comeback in the Jurassic Park franchise. Characters in Joe Johnston's Jurassic Park III run past a wrecked Ford Explorer at one point, which doesn't make a ton of sense considering those characters were on neighboring Isla Sorna at the time, and not Isla Nublar (which is where the Jurassic Park and Jurassic World theme parks were constructed).
Ty Simpkins and Nick Robinson's Jurassic World characters came across Jurassic Park's visitor's center storage garage and repair a vehicle so they can get across the island, but that vehicle was the Jeep Wrangler, not a Ford Explorer. The Wranglers were gas-powered and operated by the park's staff, while the Explorers were electrically operated self-driving vehicles meant for transporting guests on the tour.
What do you think the appearance of this Explorer means for Jurassic World: Fallen Kingdom? Jurassic World director Colin Trevorrow co-wrote the sequel's screenplay with his writing partner Derek Connolly, and J.A. Bayona has stepped in to direct. The movie stars Chris Pratt, Bryce Dallas Howard, BD Wong, Jeff Goldblum, and James Cromwell, and it arrives in theaters on June 22, 2018.