'Jurassic World 2' Poster Reveals The Title Is 'Jurassic World: Fallen Kingdom'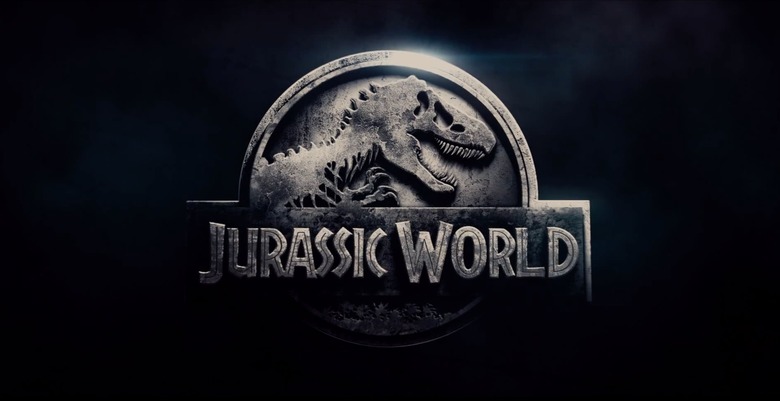 J. A. Bayona's anticipate Jurassic World sequel finally has an official title thanks to a teaser poster that just arrived. Universal Pictures has announced that it will be called Jurassic World: Fallen Kingdom!
Check out the full Jurassic World: Fallen Kingdom poster after the jump.
Jurassic World: Fallen Kingdom Teaser Poster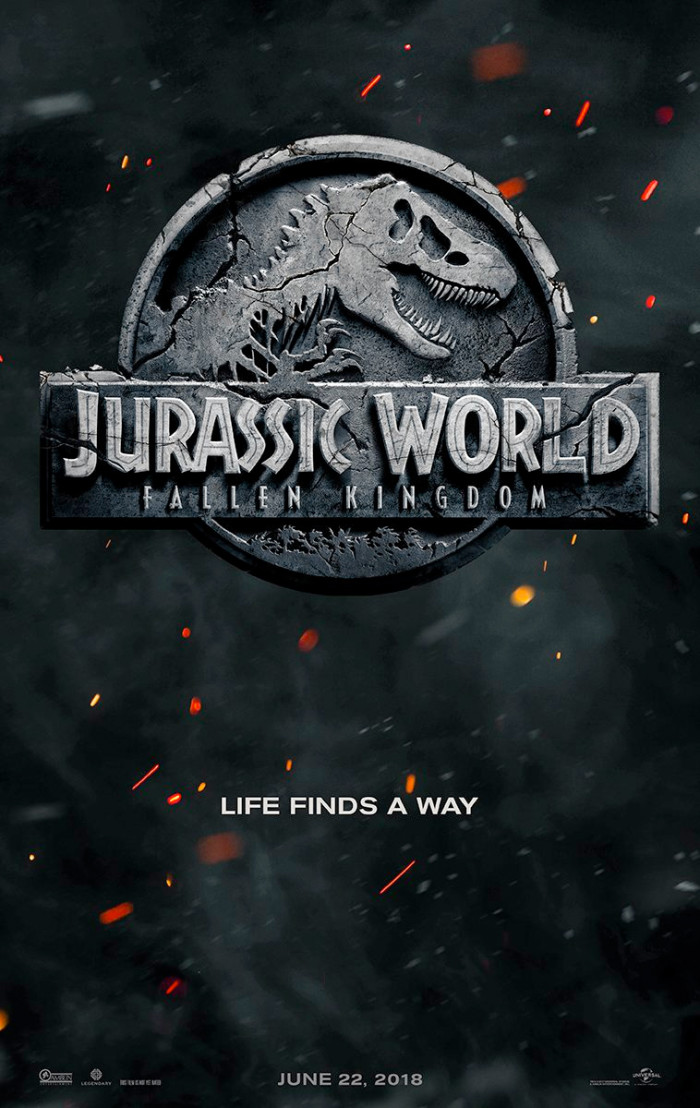 This is not exactly the kind of title we were expecting, but it does sort of fall in line with the title The Lost World (it's basically a synonym title), so it's not completely out of left field. As for what the title actually means, we can't be sure. Perhaps it's in reference to the park being in shambles after the disaster that happened at Jurassic World in the first movie? Maybe the entire corporation behind the park is crumbling. We'll find out when the movie arrives in exactly one year from today.
Earlier this year, filmmakers released the first official Jurassic World 2 photo revealing a new character, a young girl named Lucy, looking at a museum-like collection of dinosaur skeletons. Even though we have a photo of the actress, we still don't know her name. That speaks to how secretive this project has been. Many fans are speculating that the private dinosaur collection might be somehow connected to John Hammond.
The film brings back Jurassic World stars Chris Pratt and Bryce Dallas Howard as Owen Grady and Claire Dearing respectfully, alongside BD Wong's Dr. Henry Wu. We also learned last month that Jeff Goldblum would reprise his Jurassic Park character of Ian Malcolm, and producer Frank Marshall told us that "the world has changed a lot since Ian Malcolm went to Jurassic Park and we need his point of view now more than ever. He told us about chaos theory, he was right." James Cromwell is playing Benjamin Lockwood, John Hammond's old partner who developed the technology of being able to clone the dino genes and is now trying to deal with the blowback from what they created.  The film also features Justice Smith and Toby Jones. We also know that Rexy, the Tyrannosaurus who has appeared throughout the series, will also return in this new installment.
Jurassic World director Colin Trevorrow reteamed with his writing partner Derek Connolly for the sequel's screenplay and the details have been kept tightly under wraps. The last film introduced underwater dinosaurs and we've heard there is a thrilling submarine sequence in this sequel.  Trevorrow has described the sequel as "deeper, more character-based, and it definitely leans into suspense, especially in the second half... It does have the big action in the middle," teasing an action scene in the middle of the movie which he described as "insane."
Director J.A. Bayona has previously acknowledged that his Jurassic World sequel will have some political elements, dealing with the abuse, medical experimentation, pets, having wild animals in zoos like prisons, military use, and animals as weapons. And yes, it'll also pave the way for a third film. It is, of course, described as the Empire Strikes Back of the new Jurassic trilogy.
Jurassic World: Fallen Kingdom is set for June 22, 2018 release.