13 Filmmakers We Want To Finish Directing Lucasfilm's Han Solo Movie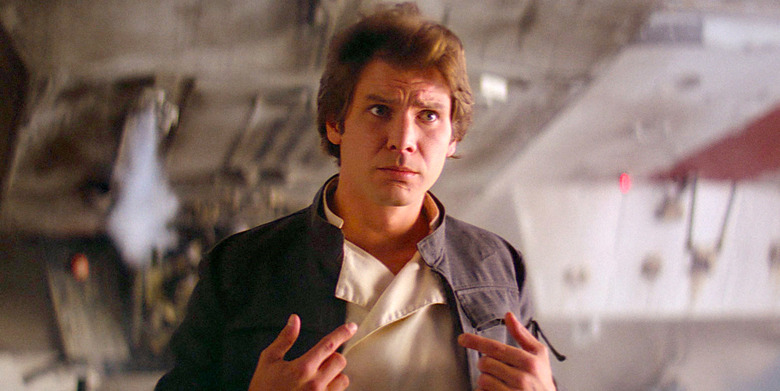 Yesterday brought the shocking news that directing duo Phil Lord & Chris Miller had been let go from the Star Wars spin-off focusing on a young Han Solo played by Alden Ehrenreich.
At first, only creative differences were cited, but since then we've heard more specific details about why the acclaimed and respecting directing team were removed from the project with three weeks of principal photography left on the schedule. The reasoning for a parting of the ways is said to be a clash in filmmaking style. The fast and loose, improvisational approach that Lord & Miller have compared to the more calculated and structured style that Lucasfilm president Kathleen Kennedy and screenwriter/executive producer Lawrence Kasdan never really met in the middle, and disagreements finally came to a head.
Now Lucasfilm has to find a new director quickly as the studio hopes to be back in production by July 10 (or so we've heard), and while Ron Howard is said to be the frontrunner, with names like Joe Johnston and Lawrence Kasdan himself also in consideration, we have a list of filmmakers that we'd like to see finish the Han Solo movie instead.
Check out our own Han Solo director replacement candidates after the jump.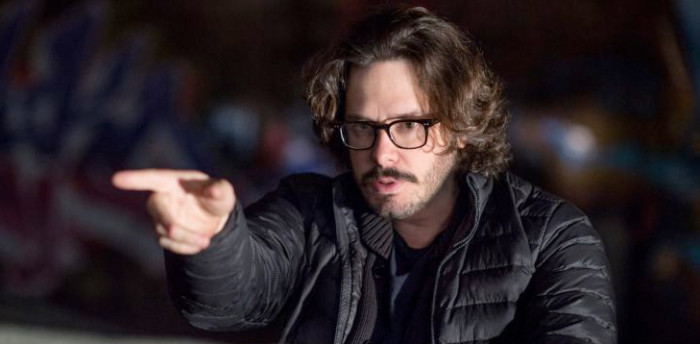 Edgar Wright
Though it might seem like Kathleen Kennedy isn't eager to work with another director known for comedy, Edgar Wright is a very meticulous and calculated director when it comes to his comedy, mostly because his visuals are so ambitious and spectacular that getting the shot he wants requires plenty of preparation. Edgar Wright not only loves Star Wars, but his filmmaking style feels like it may be more in line with the kind of director that Lucasfilm wants to work with.
Then again, Wright ended up walking away from Ant-Man due to creative differences, so he might not be up for inheriting someone else's movie where he can't completely apply his own vision, especially since he's friends with Lord & Miller. But this is Star Wars we're talking about, and it could pave the way for Wright to get his own movie in the galaxy far, far away sometime down the road.
For what it's worth, a reader told us that Kathleen Kennedy recently attended an Edgar Wright screening (we're not sure if it was Baby Driver or one of his British Film Institute screenings of movies that inspired his chase film) where she even asked him a question. That question wasn't whether he'd like to direct Han Solo, but there's always a chance that she has talked to him already. (Ethan Anderton)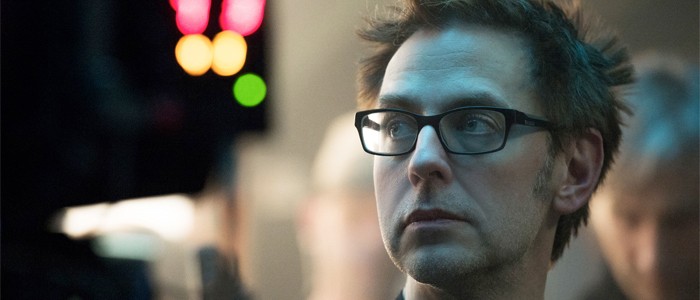 James Gunn
Since James Gunn already has a comfy home at the Disney-owned Marvel Studios, Lucasfilm wouldn't have to go very far to get the Guardians of the Galaxy director to hop into a different sci-fi universe. The vibe that Guardians of the Galaxy has is something that I've always envisioned for a Han Solo movie since it would presumably dive deeper into the wretched hive of scum and villainy that is a smuggler's world in the Star Wars universe. Combine that with the fact that Star-Lord clearly has some Han Solo in him, and that makes James Gunn a prime candidate to finish the Han Solo movie.
The only issue might be that Gunn has taken a more active role behind the scenes at Marvel Studios, as Guardians of the Galaxy 3 is slated to arrive in 2020. The film will not only conclude an arc for the current iteration of the cosmic superhero team, but it will also help launch the next ten years of movies in the Marvel Cinematic Universe. That might not leave him much time to do Han Solo, but with both Lucasfilm and Marvel Studios at Disney, that makes it easier to figure out the finer details of making it happen. (Ethan Anderton)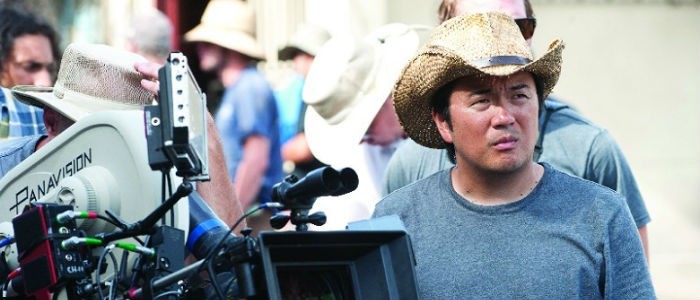 Justin Lin
Through his work reviving the Fast & Furious franchise and making last year's Star Trek Beyond, Lin has become a master of moving parts. He's been able to withstand insane production schedules and surmount any obstacle that comes his way, so I think he's capable of stepping into the whirlwind of production and reshoots and delivering a product Kennedy wants. He's a far more exciting choice than someone like Ron Howard (no disrespect there, just truth), and we know he can shoot chases, heists, and massive action sequences with the best of them while making sure characters and their relationships don't get lost in the shuffle. (Ben Pearson)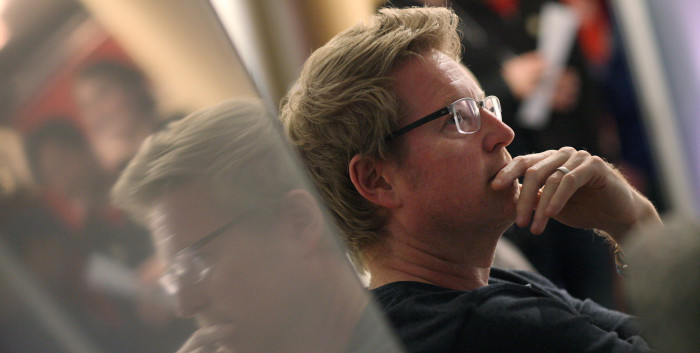 Andrew Stanton
I'm not sure Lucasfilm would want to take on another filmmaker with so few live-action films under their belt, and I'm not confident Disney Studios may be itching to retest with the Pixar vet after John Carter failed to ignite the box office, but he's still a solid choice. Stanton just directed two episodes of the much anticipated second season of Netflix's Stranger Things and of course has a pedigree of overseeing and directing some of Pixar's best movies of all time (which in themselves make them some of the best movies of all time). Stanton is an admitted Star Wars fan and might be perfect for this Han Solo origin adventure. But the secret to Pixar and Stanton's success is remaking a story over and over until it's perfect. I'm not sure Han Solo has the time for this kind of trial and error approach. (Peter Sciretta)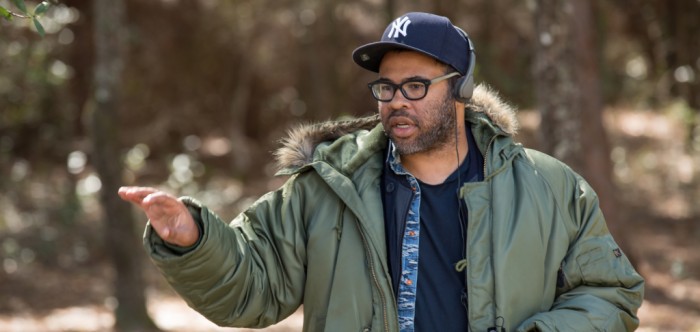 Jordan Peele
Though Jordan Peele comes from a background of improvisational comedy, his feature directorial debut Get Out gave no indication of that skillset. The sketch comedian delivered a timely, smart thriller that wowed audiences and made some serious bank at the box office. He's quite the hot commodity right now, and though he hasn't proven himself in a blockbuster capacity, it's clear he knows what he's doing behind the camera. Plus, Jordan Peele already directed his own story in the Star Wars universe in one of the sketches that appeared on Key & Peele featuring the character Lando Calrissian. Peele doesn't seem like the likeliest candidate, but he's certainly someone who may be able to deliver what Kennedy and Lucasfilm are looking for. (Ethan Anderton)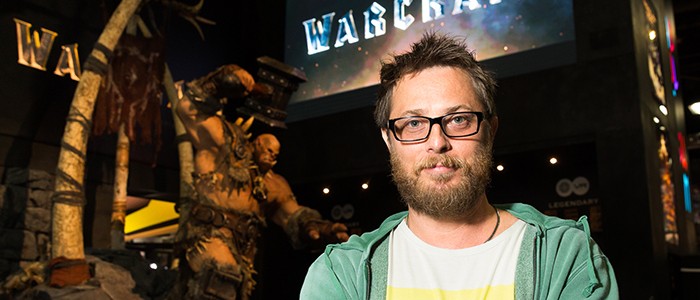 Duncan Jones
Duncan Jones' debut film Moon shows he has the chops for a character-based science fiction film, with Sam Rockwell's character capturing the spirit of what may be needed for a Han Solo origin film. But I'm not sure Kathleen Kennedy is ready to hire on another unproven filmmaker to fix and finish Han Solo's anthology film. And especially coming off of Warcraft, which was critically bashed and poorly received at the box office. I'm expecting Jones will recapture the excitement and trust of moviegoers with his Netflix film Mute, and maybe one day could be in that Star Wars director's chair. The time might not be right now, but it would be cool if it were. (Peter Sciretta)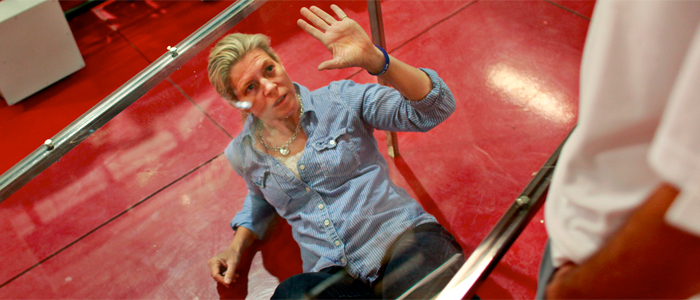 Michelle MacLaren
It's now crystal clear that the primary factor in a successful collaboration with Kathleen Kennedy's Lucasfilm is, above all else, the willingness to execute Kennedy's vision. MacLaren, who has yet to direct a feature film, has worked extensively in these types of conditions before, since the world of television is completely producer-driven. On shows like Game of Thrones, Breaking Bad, and Westworld, MacLaren has excelled at delivering captivating, beautifully realized stories that meet the standards of demanding showrunners.
Admittedly, it'd be a shame if MacLaren's first major movie wasn't completely her own, but there's no denying she has the talent and ability to step in and fix this fiasco. Plus, it could open the door for a relationship with Kennedy that could lead to MacLaren earning her own Star Wars movie later on. (Ben Pearson)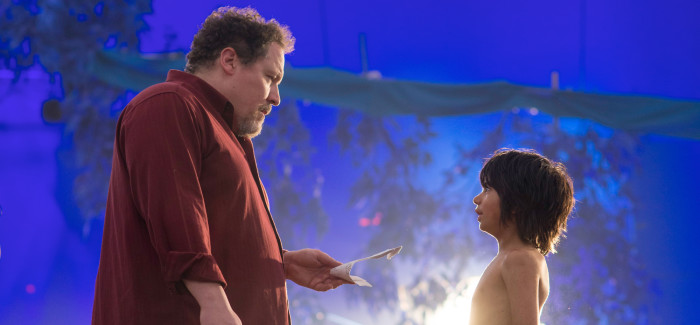 Jon Favreau
In keeping with the whole "works well with others" mentality, Favreau would be a fine choice to step in. He took his career to the next level with Iron Man, another producer-driven movie that was overseen by Marvel's Kevin Feige. The director has proven adept at balancing humor, action, and heart – not to mention handling a protagonist with a roguish, devil-may-care attitude and who's heavy on the sarcasm. Seems like the right formula for a Han Solo film (although there maybe won't be as much humor as we previously thought). Plus, since The Jungle Book, he's become a Disney guy: he's directing The Lion King next (bonus connection: Han Solo star Donald Glover plays Simba) and also has The Jungle Book 2 lined up for the Mouse House. If he has enough time to take over Han Solo before production begins on The Lion King, I can imagine a world in which Kennedy gives him a call. (Ben Pearson)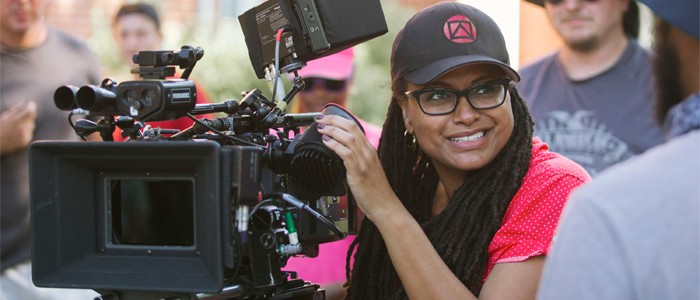 Ava DuVernay
Ava DuVernay has been credited by J.J. Abrams as helping contribute one of the best moments in Star Wars: The Force Awakens, and we've been saying we'd like to see her tackle a Star Wars film for some time now. Kathleen Kennedy has been criticized for not hiring any female directors or writers for the Star Wars movie franchise so far. The Oscar-nominated Selma filmmaker is currently hard at work on Disney's adaptation of A Wrinkle In Time, which would likely prevent her from coming on board this Star Wars anthology movie. While DuVernay is new to the hundred million dollar film game, we've heard great things about Wrinkle. (Peter Sciretta)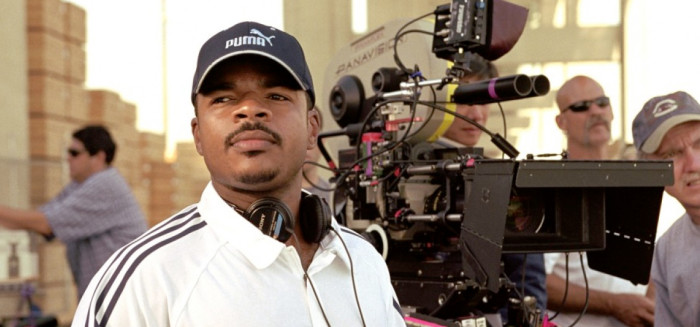 F. Gary Gray
I've always considered F. Gary Gray to be a journeyman filmmaker, sort of a "director-for-hire" type who comes in, gets things done, and delivers a solid final product without putting too much of a personal stamp on things. That's not a quality that's generally valued by film fans, but it's sure as hell appreciated by Hollywood executives who need something done quickly and competently. Gray stepped into a massive machine like the Fast & Furious franchise and came out just fine on the other side, so I don't doubt he'd be able to wrangle this production in a way Kennedy and her team would approve of. (Ben Pearson)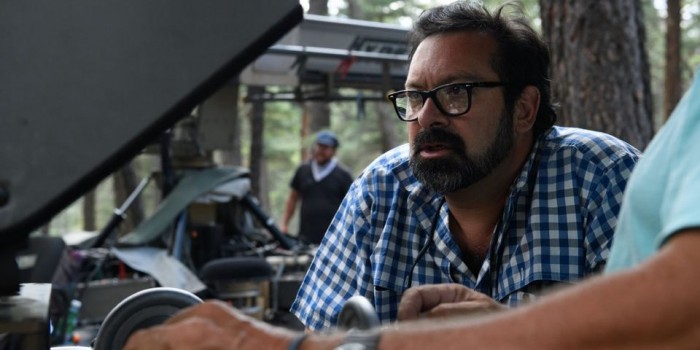 James Mangold
James Mangold is fresh of giving an emotional send-off to the gruff mutant known as Wolverine. Having saved the X-Men spin-off franchise from the abomination that was X-Men Origins: Wolverine, there's no doubt Mangold knows how to improve upon a mess. Hell, even Logan is leaps and bounds better than his previous outing with Hugh Jackman in The Wolverine. There are some similarities between Logan and Han Solo that would help Mangold tackle the smuggler in a way that Kathleen Kennedy might like, and James Mangold might even be able to get us to cry for Han Solo again after his death inspired tears in The Force Awakens.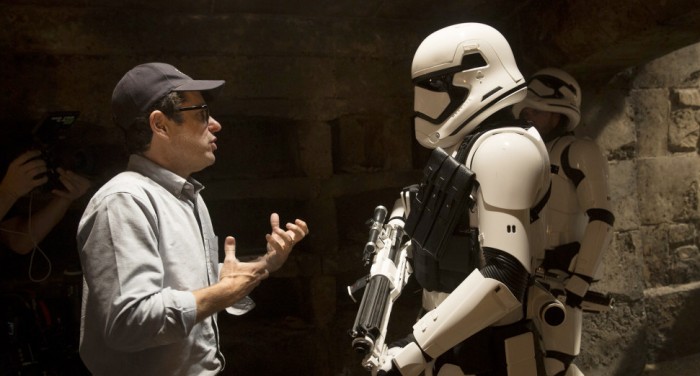 J.J. Abrams
Who better to fix A Star Wars Story than the man who ushered in the new era of Star Wars with The Force Awakens. Abrams already did an excellent job of bringing Han Solo back to the big screen before taking him out of the Star Wars universe for good. He knows the character inside and out, worked with Harrison Ford to bring the character back in a respectful way that fans loved, and when it comes to capturing the feel of Star Wars, we know he's more than capable.
Abrams has plenty of projects that he's producing right now, but when it comes to directing, there's nothing that would hold him back from getting back behind the camera to help Kathleen Kennedy out. The only reason Abrams might not want to do it is because The Force Awakens was such a daunting experience, and he might not be so eager to have that much pressure on his shoulders again so soon. (Ethan Anderton)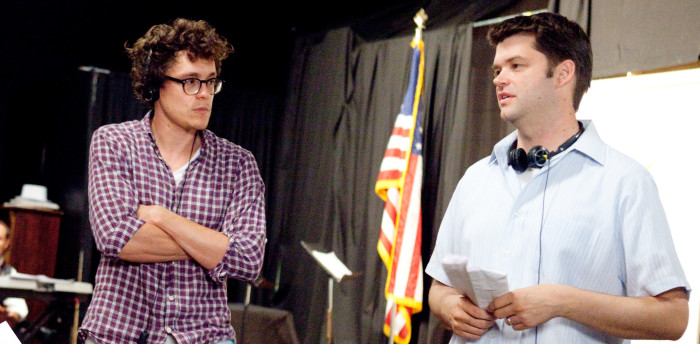 Phil Lord & Chris Miller
As far as this situation goes, it sounds like Lucasfilm bit off more than they could chew by hiring creative filmmakers with their own unique vision and then decided to micromanage them to deliver the studio's vision rather than letting the directors do what they do best. That's what caused issues behind the scenes with Gareth Edwards' work on Rogue One: A Star Wars Story that led to tons of extensive reshoots, and that appears to be what's happening with the Han Solo movie.
Therefore, the best replacement directors for this film would be no one. Just let Phil Lord & Chris Miller do what you hired them to do, Lucasfilm, and let Star Wars branch out into some unfamiliar territory. Yes, Star Wars movies have a certain style to them, but that doesn't mean that mixing it up with some filmmakers who seem to have unique ideas is a bad thing for the brand. These films are never going to be the experiments you claim they are if you don't do something unique with them. Sooner or later, even Star Wars fans are going to get sick of every movie feeling the same, and Lucasfilm needs to either stop stifling the creativity of their filmmakers or be more cautious about who they choose to direct their projects. (Ethan Anderton)
***
Those are our picks for directors we'd like to see take over Han Solo. Are there any names you disagree with? Is there someone else you'd like to see get back behind the camera?