Phil Lord And Chris Miller Met With DC About 'The Flash' Before Leaving 'Han Solo'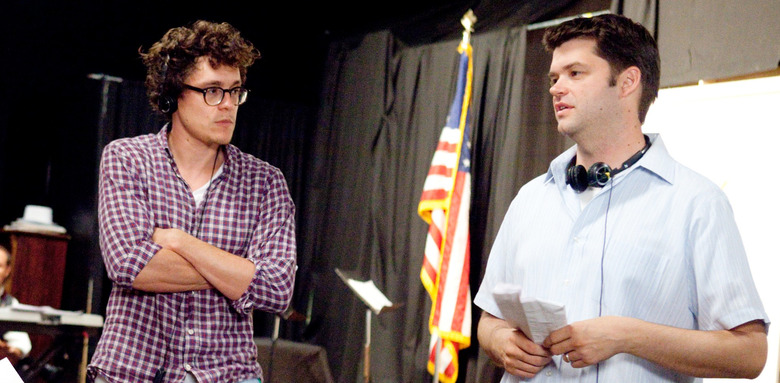 The galaxy — far away and nearby — was shocked when directors Phil Lord and Chris Miller were suddenly fired from Lucasfilm's Han Solo prequel, with only several weeks left in the production. While Lord and Miller, who had previously directed irreverent comedies like 21 Jump Street and The Lego Movie, were unlikely choices to helm a major Star Wars blockbuster, they seemed like a good fit — fresh blood to invigorate the old-school approach of Lucasfilm and Disney.
It's always unfortunate to see talented directors out of work, but according to reports, that may not be long for Lord and Miller. Before leaving the Star Wars spin-off, the directing duo had apparently met with DC Films under Warner Bros. to discuss another troubled blockbuster production: The Flash.
Lord and Miller apparently met with DC Films — which oversees the DC Extended Universe including Batman v. Superman, Wonder Woman, and the upcoming Justice League — during the production hiatus of Han Solo to discuss the possibility of directing The Flash, according to The Wrap.
Seth Grahame-Smith (writer of Abraham Lincoln: Vampire Hunter) was once on board to direct, but he fell away from the project as well, and then Rick Famuyiwa (Dope) came on, only to leave the project last year over creative differences. The embattled superhero solo movie has had trouble nailing down a director since. It's unclear to The Wrap's sources whether Lord and Miller were already considering leaving Han Solo at the time.
But don't be so quick to jump to assume we'll see Phil Lord and Chris Miller directing The Flash — The Wrap also reports that Robert Zemeckis is still considered the frontrunner to helm the superhero movie starring Ezra Miller as the titular speedster.
However, with Lord and Miller so publicly out of a job, I think that may swing things in their favor — especially considering the fact that Warner Bros. had originally tapped them to pen the script for The Flash in 2015. The script may no longer be recognizable after several rounds of edits from the revolving door of directors since both of the aforementioned filmmakers reworked the script, but Lord and Miller could feasibly return to the project they helped kick off.
Personally I would love to see Lord and Miller's irreverent brand of comedy brought to The Flash — who has often been the lone bright spot in a team of self-serious superheroes. The Flash has often been relegated to comic relief in animated or comic book team-ups, but bringing a more light-hearted tone to the dour DCEU is necessary for Warner Bros. right now. And with the critical and commercial success of the optimistic Wonder Woman, that may be the direction that DC Films' co-heads Jon Berg and Geoff Johns are looking toward.
Despite a troubled production, The Flash is still set to hit theaters March 16, 2018