'Cars 3' Easter Eggs: All The Hidden Pixar References Uncovered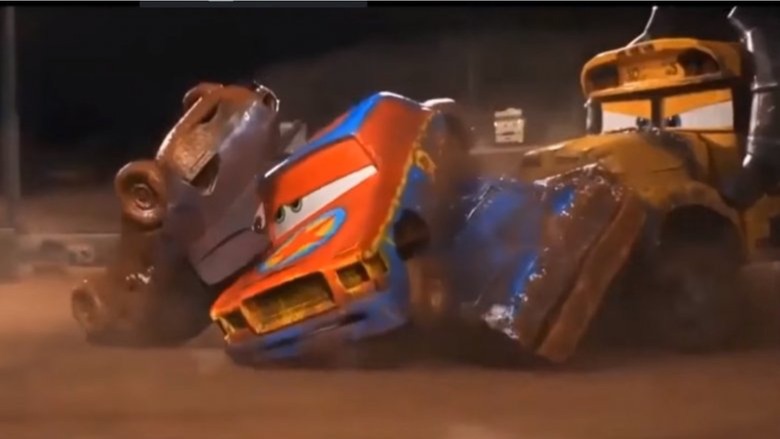 With every new Pixar movie, we love searching for the fun easter eggs that the filmmakers hide throughout the film. We have compiled a listing of over 15 Cars 3 easter eggs. How many did you notice?
Cars 3 Easter Eggs
A113: What started as an inside joke of CalArts alumni (a reference to the classroom number that was used by Animation students) has been present in not only every Pixar film but Disney movies, Iron Giant, The Simpsons, Family Guy, American Dad, Powerpuffgirls and Tinytoon Adventures. The appearance of the infamous letter-number combination is pretty obvious in Cars 3, appearing on Sterling's office door before Lightning McQueen goes in to meet with him. Fun fact: John Lasseter's office at Walt Disney Animation Studios is also numbered A113.
Also, commentator Shannon Spokes has the number A113 on her press sticker.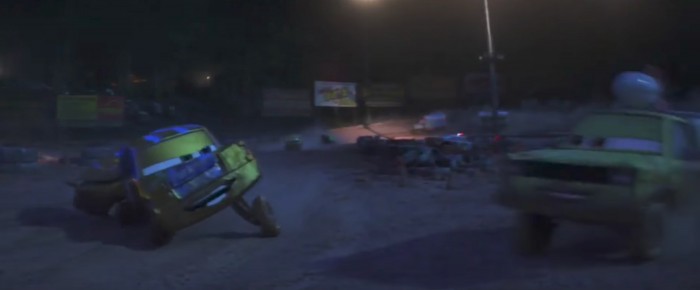 The Pizza Planet Truck: The truck has appeared in every Pixar movie since Toy Story (although it's pretty hard to find in The Incredibles as its pretty much a blur in a car sequence). In Cars 3 the Pizza Planet Truck is one of the competitors in the demolition derby that Lightning and Cruz accidentally stumble into. After getting smashed by a car, the iconic rocket on top of the truck flies off into the audience.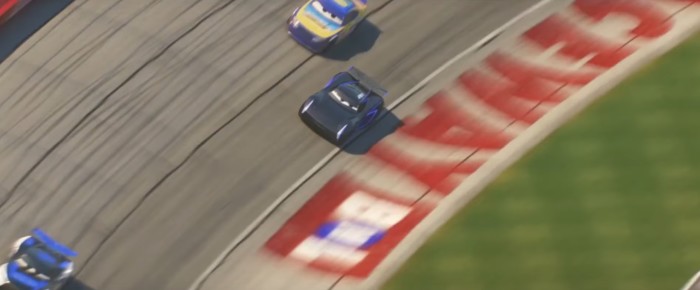 Buy N Large Corporation: This company that was first introduced in WALL-E, has made appearances in subsequent Pixar movies and shorts including The Carstoon short Tokyo Mater, on Buzz's batteries in Toy Story 3, on construction equipment in Up, on a vending machine in the Toy Story short Small Fry and on a motel door window in the tv special Toy Story of Terror. In Cars 3, the BNL Logo appears on the track in the racing stadium. BnL also appears during the credits of Cars 3 on a bumper sticker.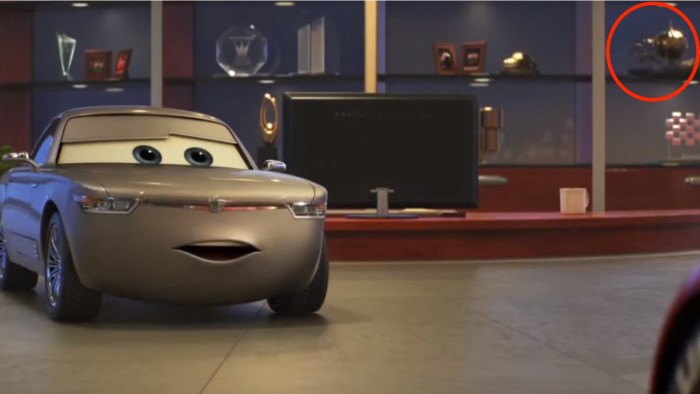 Cinderella's Chariot: Cinderella's famous pumpkin vehicle appears in Sterling's office on the trophy-covered back wall.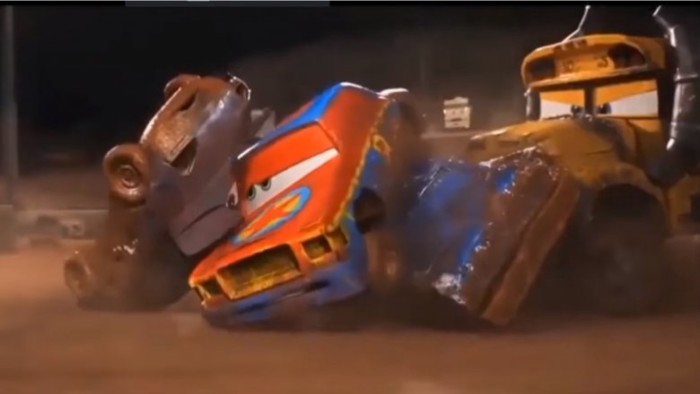 Luxo, Jr. Ball: The famous ball from the Pixar short film Luxo Jr. appears as an illustration on one of the trucks in the demolition derby sequence. The Luxo Jr. car also has the number 86 on it, a reference to the year 1986, which was when Pixar was founded as its own company.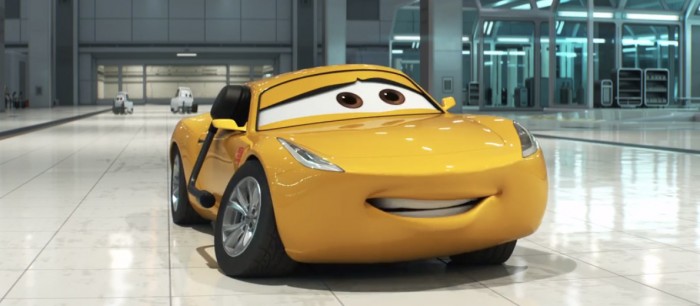 Apple Reference: Steve Jobs was the head of both Apple Computers and Pixar until his death, and the result was a lot of Apple easter eggs in Pixar films. From a "Scare Different" magazine ad in Monsters Inc to WALL-E watching a video on an iPod, to the toys in Toy Story 3 using Molly's iMac. In Cars 3 they reference Apple with the iconic Macintosh boot up sound which is heard when Cruz started up her computer on the beach.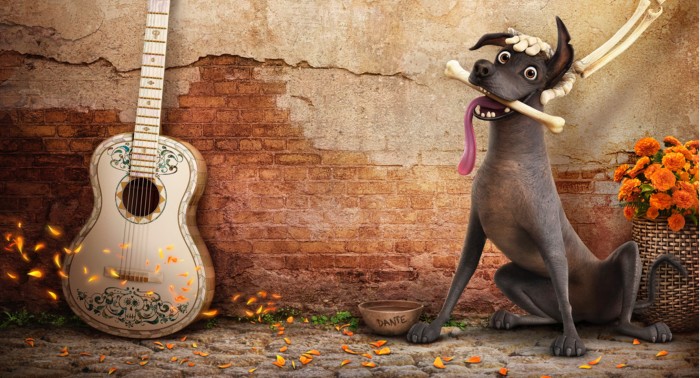 Coco: Pixar movies typically hide a character or object to their next movie in each film. In Cars 3, Coco's small Mexican town setting makes an appearance on the TV in the training center, and the guitar is visible during waitress Sweet Tea's performance.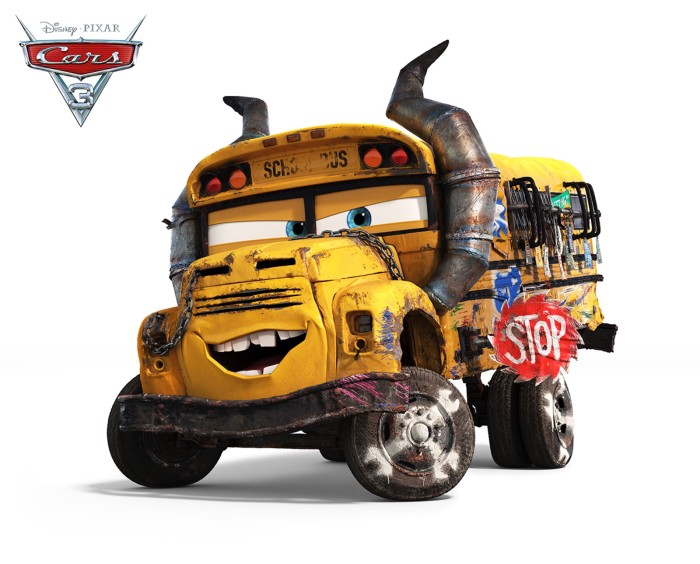 Street Signs: Miss Fritter, the school bus from the demolition derby, has a street sign attached to each side. One says Cutting Blvd, which is a reference to the name of Pixar's street in their first office, while the other says Park Ave, a reference to the street where Pixar's current studio is based.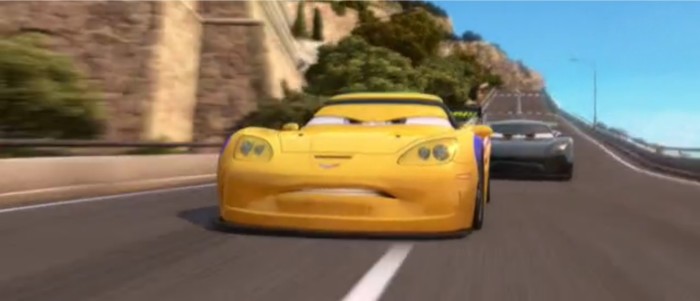 Nascar Cameos: NASCAR superstars make brief cameos in the film as car characters with puntastic names: Jeff Gordon reprises his Cars 2 role as Jeff Gorvette, Darrell Waltrip returns as Darrell Cartrip, Daniel Suarez appears as Daniel Swervez, Ryan Blaney is Ryan "Inside" Laney, Chase Elliott debuts as Chase Racelott, and Bubba Wallace as Bubba Wheelhouse.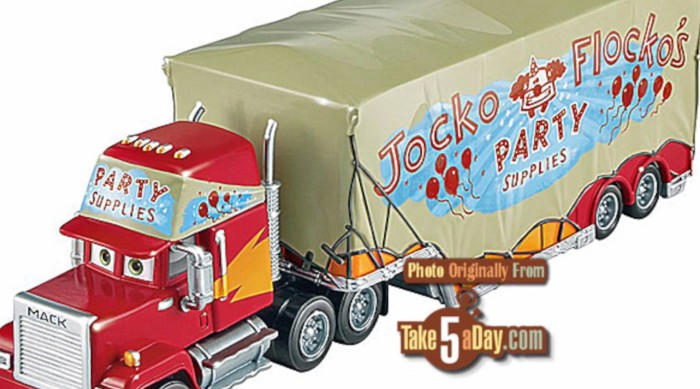 Jocko Flocko: At one point in the film, McQueen's trailer goes in disguise as Jocko Flocko's Party Supplies, which is actually a reference to a 1950's NASCAR monkey named Jocko Flocko who used to be the co-driver for driver Tim Flock.John Ratzenberger: John Lasseter has called actor John Ratzenberger 'Pixar's good luck charm.' Pixar gives Ratzenberger a role in every one of its features, even if its a cameo. In Cars 3, Ratzenberger reprises his role as McQueen's car transporter Mack.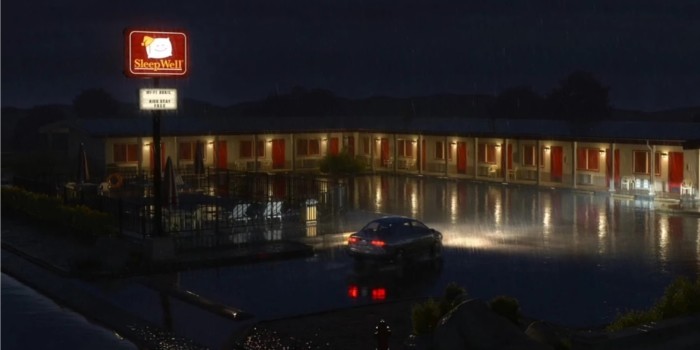 Sleep Well Motel: A billboard advertising the Sleep Well Motel can be seen as Mack drives down the highway. The Motel appeared in the Toy Story tv special Toy Story of Terror! as Bonnie and her mother are forced to spend the night in the Motel after their car blows a tire.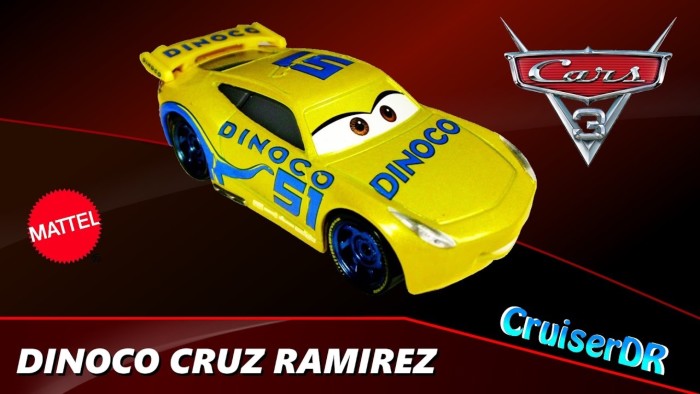 Dinoco: This fictional oil company first appeared in Toy Story as a small gas station, and has since appeared in all of the Cars movies. In Cars 3, Dinoco continues to be a prominent racecar sponsor.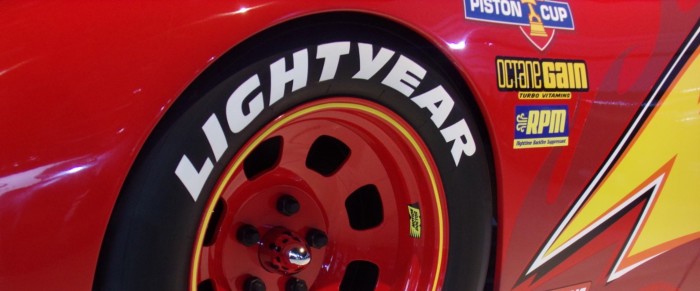 Lightyear Tires: In all of the Cars movies, the Piston Cup racers including Lightning McQueen wear Lightyear Buzzard tires, a reference to Buzz Lightyear of Toy Story.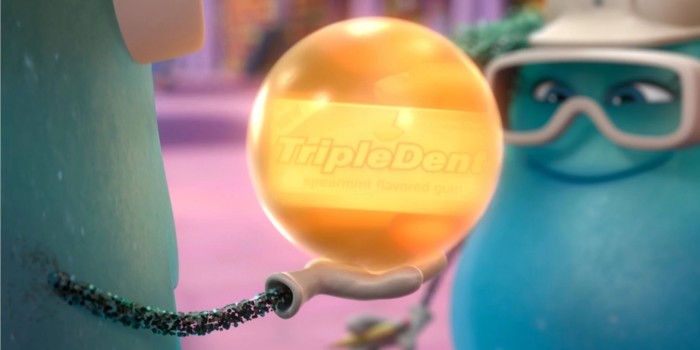 TripleDent Gum: One of Lightning McQueen's rivals on the track is a light blue colored #31 car named Terry Kargas, which is sponsored by TripleDent Gum. The gum brand was introduced in Inside Out, with Riley's brain deciding to sing the very catchy TripleDent Gum jingle.