Patty Jenkins Is Co-Writing 'Wonder Woman 2' With Geoff Johns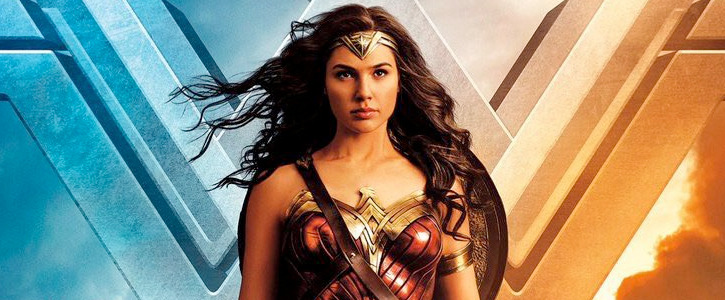 While we still don't have official confirmation that Wonder Woman director Patty Jenkins is coming back to direct Warner Bros.' Wonder Woman 2, here's a big step in the right direction: Jenkins is co-writing the sequel's treatment with DC Films' co-chairman Geoff Johns. Get the latest Patty Jenkins Wonder Woman 2 details here.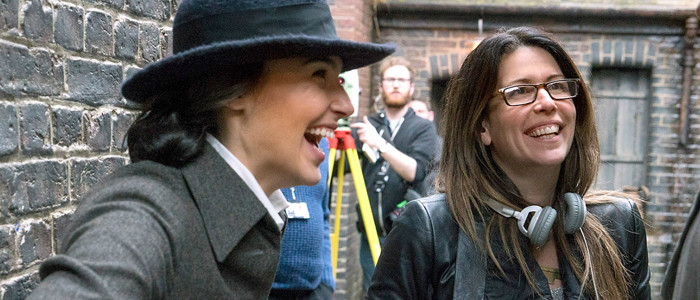 In a profile of Warner Bros. president Toby Emmerich, Variety reports that Emmerich told them Jenkins is already at work on the sequel. The same outlet also sat down with DC Films co-chairmen Geoff Johns and Jon Berg to chat about the success of Wonder Woman, and when asked if Jenkins would be back to direct the sequel, Johns responded:
"Patty and I are writing the treatment right now. The goal is to make another great Wonder Woman film. I had a blast making it with Patty the first time. We've got a cool idea for the second one."
Jenkins may be in the midst of negotiations right now to come back to direct the follow-up film, and because WB only signed her for the first movie, she'll now be able to leverage the success of the sequel to get a well-deserved higher pay day for Wonder Woman 2.
As for what that "cool idea" for the new movie might be, Jenkins herself commented on that about a month ago, saying she wants to take Diana (Gal Gadot) to America and "bring her a little farther along into the future and have a fun, exciting storyline that is its own thing." Emmerich seemed to echo the idea of Diana's character jumping a bit further down the timeline, teasing that the sequel is set "somewhere between 1917 and 2017." I'd heard rumors that it might be set in modern day, but Emmerich's comment seems to hint that another period piece could be possible. I'd much rather see another film set years before Batman and Superman were wandering around, one in which Wonder Woman can lead her own story again without getting bogged down with cameos from any of her Justice League comrades.
Elsewhere in the interview, Berg admits that the DCEU's "early films may have been too dark," and spoke about the lessons they've learned from the critical failure of Batman v Superman and Suicide Squad:
There are lessons from every movie. You would be silly not to analyze how a movie was received — what went right and what went wrong on the making of a movie.
On "Suicide Squad," the movie did incredibly well commercially. It didn't work narratively. You had some great casting and some great characterizations, but where the story fell down was on narrative, on plot. We could do better. "Batman v. Superman" was tonally dark. People didn't respond to that.
Well, they're certainly saying all the right things. Could Wonder Woman's success actually be the turning point we hoped for in the struggling DCEU? I don't want to get too excited yet because I've been burned before, but it sounds like things are definitely moving in the right direction.
Check out the full interview, which also touches on Joss Whedon's involvement with the DCEU ("he's a big part already"), how the pair has "a lot of plans" for their female characters moving forward and more.