Is Twitter Hollywood's New Casting Office?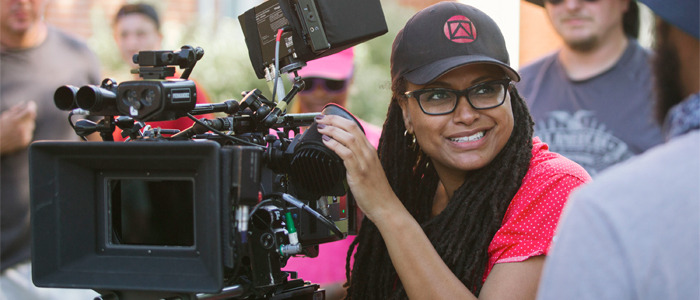 Can you believe that what started out as a random tweet has now become one of Netflix's upcoming original films? The now-famous tweet of Rihanna and Lupita Nyong'o fabulously attending a Paris Fashion Week show will now be realized as a project directed by Ava DuVernay with a script by Issa Rae. With so much star power behind this idea, does this mean that Twitter has now officially become the next generator of blockbuster films?
2017: Where Tweets Become Reality
So, how did all of this happen? Let's rewind back to April 18, 2017, when Twitter user @artthekid wrote the tweet retweeted around the world:
Rihanna looks like she scams rich white men and lupita is the computer smart best friend that helps plan the scans https://t.co/PhWs1xd3nj

— akame (@ebnyhottie) April 18, 2017


The picture @artthekid tweeted was of Rihanna and Nyong'o at the 2014 Miu Miu fashion show. Since the tweet's publishing, it's now received over 99,000 retweets and over 212,000 likes. But even more importantly, the tweet's viral nature attracted the attention of Rihanna and Nyong'o themselves.
I'm down if you are @rihanna https://t.co/vwHBWeCbFZ

— Lupita Nyong'o (@Lupita_Nyongo) April 21, 2017
I'm in Pit'z https://t.co/Kz0o3lBEmL

— Rihanna (@rihanna) April 23, 2017
Eventually, DuVernay and Rae chimed in.
— Issa Rae (@IssaRae) April 23, 2017
IN May, Entertainment Weekly revealed that after a "dramatic negotiation session" at the Cannes Film Festival, Netflix bought the film. This project was also in high demand. "According to sources, Netflix landed the project in a very aggressive bid, beating out multiple suitors," wrote Entertainment Weekly. The film will start production in 2018 as the next project on DuVernay's to-do list.
With this project becoming the first Twitter-generated project to go mainstream, we're now in a new age, both as fans who now have more power than ever to shape the content we consume and as creatives who can now utilize Twitter not just as a networking service, but as a possible ticket to Hollywood. This opportunity also opens up an even bigger avenue for the creation of media that actually represents — and actively engages — its audience.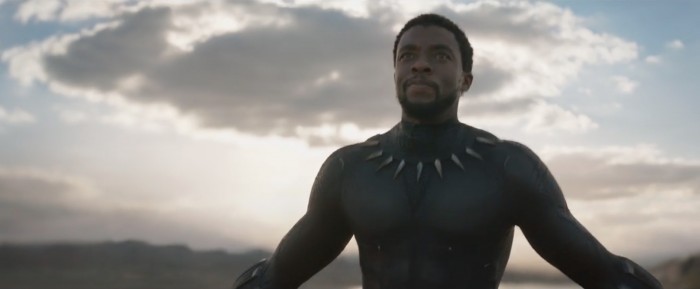 The Power of the Moviegoing Audience
Audiences have always found ways to make their demands known to Hollywood. But whereas fans used letter-writing campaigns in the past, people are now leveraging the unprecedented access social media provides to the movie-making gatekeepers to showcase the types of films they want to see.
In some ways, Black Panther is a film who was fast-tracked thanks to fandom outrage and online demand. In my opinion, I think Marvel would still be dragging their heels on Black Panther, especially after Marvel Studios co-president Louis D'Esposito said in 2012 that it would be difficult to create a believable Wakanda, despite the fact that Marvel Studios felt it easy enough to create a believable Asgard. As Tambay A. Obenson wrote for Indiewire, "So let me get this straight — it's apparently not-so difficult to create fictional worlds in Thor, or the [then] upcoming Guardians of the Galaxy (with its bizarre team of interstellar heroes), but Wakanda will be more of a challenge?"
Fans had been nagging Marvel for years to bring Black Panther to the big screen, and these comments stoked the fires of anger at Marvel for not seeing the value in a Black Panther movie.
It was also during this time that Twitter was beginning to find its footing as a powerhouse for fandom discussion and promotion, with several Black Panther-related Twitter accounts being created, including We Are Wakanda (@WeAreWakanda) a site and Twitter account created in 2014 specifically about Black Panther, comics, entertainment, art, and Afrofuturism. The ground was being made fertile for an engaged fanbase would support — and propel — a Black Panther film.
When a release date was finally announced for Black Panther would have a release date, the film received a huge push from Twitter in the form of the hashtag #BlackPantherSoLit. The hashtag, created by Twitter user @ChadwicksChill, launched a nationwide, if not worldwide, celebration of Marvel's first black superhero film. Fast forward to today, a time after the first teaser trailer of Black Panther has been released. The trailer was viewed 89 million times in its first 24 hours, all thanks to it going viral on social media and boosted by a vibrant black nerdy (or "blerd") online community.
Not only are fans able to boost projects, but they're also able to show their outward displeasure en masse, gaining actual responses from showrunners, networks, and even the Academy of Motion Picture Arts and Sciences itself.
Recently, we've seen Netflix try to deal with the hashtags #BringBackSense8 and #RenewSense8, which showcased the overwhelming negative response to its decision to cancel Sense8, by issuing a second response to the show's fans.
"To our Sense8 family," the letter starts, "We've seen the petitions. We've read the messages. We know you want to #RenewSense8, and we wish we could #BringBackSense8 for you. The reason we've taken so long to get back to you is because we've thought long and hard here at Netflix to try to make it work but unfortunately we can't."
Similar hashtag campaigns were used earlier this year in regards to Ghost in the Shell, in which fans voiced displeasure at Scarlett Johansson playing The Major — the film tanked under bad press and bad reviews — and with Marvel's Iron Fist, in which many fans wanted Marvel to cast an Asian actor in the lead role. They didn't, and some of the show's negative response can be attributed to the ensuing outcry.
Twitter's power has also led to significant changes with the Academy Awards. April Reign's #OscarsSoWhite hashtag became the battlecry for many movie lovers who were tired of movies featuring diverse casts being overlooked, a feeling which came to a head due to the Academy's mystifying decision to pass over Oscar-worthy films like Beast of No Nation and Straight Outta Compton for major nominations the 2016 Oscars.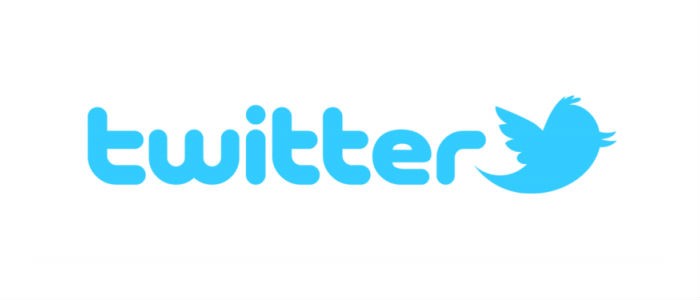 New Kinds of Questions
Now that we're in the age of the Twitter-generated movie, there are serious questions to ask, the main one being about ownership. So far, there's no word on if the creator of the original Nyong'o/Rihanna tweet will get some type of story credit. But they most definitely should, since it was their idea that launched the buying frenzy at Cannes. As for future films that get their genesis in social media, what will become the modus operandi? Will filmmakers and studios take these ideas as if they're in the public domain, or will they seek to give the originators proper credit and compensation?
At the heart of the ownership question is money, really. In a time in which freelance writers are being paid pennies on the dollar to turn out feature-length posts (or, in some cases, being paid nothing at all) and creators are relying on crowdfunding services like Patreon to not only fund projects, but make ends meet, money has become ever more desirable while becoming increasingly scarce thanks to gatekeepers. Let's be real — creatives have always been shortchanged historically; many of the writers and artists we love today were seen as poor degenerates in their day and were ignored by society until their deaths, when their art was "discovered" and then loved by the masses. But nowadays, it's somehow become even harder to get work seen and compensated for despite how social media has made it easier and more accessible than ever before to showcase talent.
If millennials are facing this type of life-sucking malaise just trying to find a way to support themselves, would studios really be that inconsiderate as to add to that malaise by not paying those who actually come up with blockbuster ideas? It'd be heinous for them to do so, but seeing how not paying someone is only a monetary boon for a company, it wouldn't be surprising if studios start adopting the "Twitter is not only Fair Use, but Public Domain" argument.
However, this new space is ripe for entrepreneurship. If there's someone out there who wants to create a niche agency for social media writing/conceptual talent, then the market's wide open, and plenty of people will sign up. If there's some oversight in terms of agencies and groups (say, for instance, the Writers' Guild opens their doors to people who create social media-based movie ideas), then there is a way that this new way to create films could become a way to make money. Maybe not a viable way at the outset, because a film being made from a tweet is basically like winning the lottery. But, if more and more studios start looking towards social media, maybe we'll see the first Twitter Movie Millionaires in the near future.
Or, Twitter itself could start getting in the entertainment game. We're now in a space where Facebook is creating original TV content featuring Nicole Byer's revived Loosely Exactly Nicole and reality competition show Last State Standing, and Twitter already features live TV programming on its service, so it's only a matter of time before Twitter creates its own Twitter Studios. Again, the same questions apply — would Twitter take ownership of all its users' content since the content is being created within the service, or would it give credit and compensation to those select users whose ideas are media gold? Hopefully, they'd do the right thing and pay people what they're owed.
Aside from payment, there's a huge positive that can come from social media-generated content, and that's diversity and representation. Much of the social media conversation is on how to tackle diversity and representation. The Nyong'o-Rihanna movie is a great example of how social media users can directly show studios the kind of representation they want to see. Would a studio think of a heist movie in which Rihanna and Nyong'o scam rich white men? No, probably because many of the studio heads are, in fact, rich white men. But a black Twitter user who has an idea of the type of content that interests them could, and, as the tweet's success shows, it's these ideas that are usually passed over by studio brass, but celebrated by the actual audience members.
However, all of the hand-wringing about the future of social media movies will die a sad death if this film actually bombs once it gets to Netflix. There have been films that have had the backing of its supposed audience only to fail miserably at the box office. Take, for instance, 2006's Snakes on a Plane. The film gained a rabid fan following online due to its preposterous premise, but it was a huge failure in the theaters, making $62 million worldwide, and only $15.25 million in its opening weekend.
At any rate, we'll be tuned into Netflix with bated breath and eager eyes to see how the first Twitter movie — perhaps the first of many — turns out.