'The Only Living Boy In New York' Trailer: Marc Webb's Coming-Of-Age Drama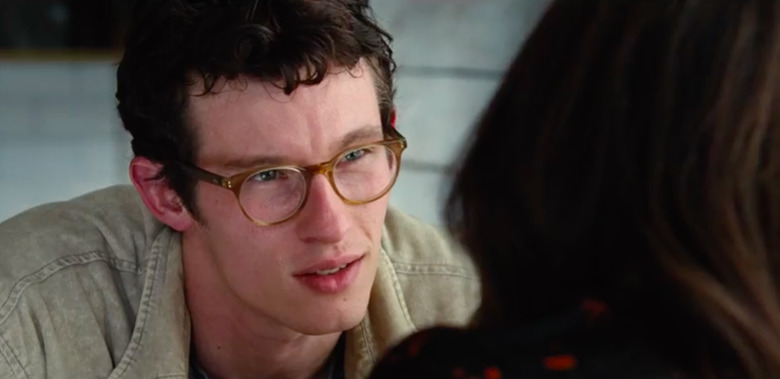 After spending around five years or so of his life making The Amazing Spider-Man movies, director Marc Webb returned to movies much smaller in scale. Webb's first post-Spidey gig, Gifted, was well liked and struck a chord with audiences, making $24 million at the box-office. His next drama, The Only Living Boy in New York, doesn't look as accessible, based on a trailer that's maybe a tad overstuffed.
It is the next feature from the director of (500) Days of Summer, though, and it does star Jeff Bridges, Pierce Brosnan, Cynthia Nixon, and Kate Beckinsale, so the Only Living Boy in New York trailer isn't without some promise.
Webb signed up to direct the drama over five years ago. The project has changed hands and stars once or twice. Seth Gordon (Baywatch) was once going to direct Logan Lerman (Fury) in the drama, and later on Miles Teller (Whiplash) dropped out of the lead role. Callum Turner (Green Room) ended up in the role of Thomas, an aspiring writer who believes New York City has lost its soul. Soon after befriending his new neighbor, W.F. (Bridges), an alcoholic writer, he begins a relationship with his father's (Brosnan) mistress Johanna (Beckinsale). The movie also stars Kiersey Clemmons, who was very good in Dope and Neighbors 2: Sorority Rising.
Even without the title and the inclusion of Simon & Garfunkel, this trailer would probably still call to mind The Graduate - which Allan Loeb's (Collateral Beauty) coming-of-age story appears influenced by:
The Only Living Boy in New York Trailer
It feels like three different movies marketed in one trailer. Before "The Only Living Boy in New York" kicks in, it's hard to get a read on the tone. When Thomas and Mimi (Clemmons) start creepily following Johanna around, it's kind of broad for an otherwise very dramatic trailer. The surprisingly long trailer also does seem to give away a lot, but we'll see if that's the case, and whether Thomas Tull will make for an empathetic protagonist, before the summer ends.
Here's the official synopsis for The Only Living Boy in New York:
Thomas Webb (Callum Turner), the son of a publisher and his artistic wife, has just graduated from college and is trying to find his place in the world. Moving from his parents' Upper West Side apartment to the Lower East Side, he befriends his neighbor W.F. (Jeff Bridges), a shambling alcoholic writer who dispenses worldly wisdom alongside healthy shots of whiskey. Thomas' world begins to shift when he discovers that his long-married father (Pierce Brosnan) is having an affair with a seductive younger woman (Kate Beckinsale). Determined to break up the relationship, Thomas ends up sleeping with his father's mistress, launching a chain of events that will change everything he thinks he knows about himself and his family.
The Only Living Boy in New York opens in theaters August 11.