'Star Trek: Discovery' Locks In Official Release Date, Season 1 Will Air In Two Halves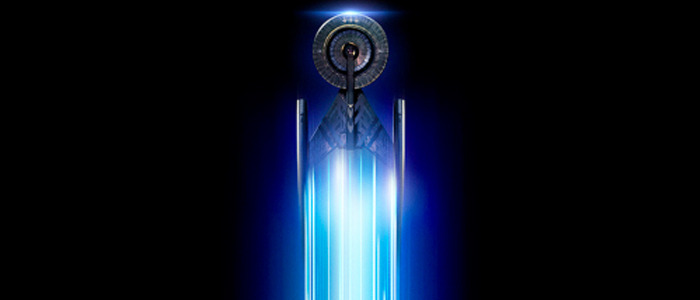 It's been a bit of a bumpy road to the small screen for CBS's Star Trek: Discovery, with original showrunner Bryan Fuller stepping away entirely and multiple delays pushing the show's premiere from January to May and eventually until this fall. Now, finally, Trek fans can sleep soundly knowing that the show has an official release date that seems achievable.
Below, find out exactly when the new series will debut, plus read up about how the first season of Discovery will air in two separate halves.
The release date is the big news, so bust out your calendars and circle September 24, 2017 ,as the big day.
Discovery begins September 24. #StarTrekDiscovery pic.twitter.com/F0h18l5H1g

— Star Trek: Discovery (@startrekcbs) June 19, 2017
The one-hour premiere will air on CBS at 8:30 pm that night, and Deadline reports that the show's first and second episodes will be available to stream on CBS's digital subscription service, All Access, immediately following the network premiere. That's a tactic similar to the one Showtime used when the new season of Twin Peaks premiered, offering a little taste online for hardcore fans who wish to dive in and submerge themselves in as much of the new show as possible. But it's far from a full-on binge model because each subsequent week will see the release of only one episode – and crucially, you'll have to subscribe to CBS All Access to watch them, since the pilot will be the only episode airing on the regular CBS television channel.
Deadline also brings word that the show's first season will air in two parts. It initially received an order for 13 episodes, but that was bumped up to 15 when the network liked what they saw; now the first eight episodes will be available on Sundays from September 24 to November 5, and the second batch of seven episodes will begin debuting online sometime in January of 2018.
This is the latest show to capitalize on the "season split in half" trend, following in the footsteps of Breaking Bad, Mad Men, and Game of Thrones. But the delay will ease the load of the post-production team dealing with that the latter group of episodes and should help the show look even better when those are finally finished and ready for audiences to see. Fans have waited this long, so as frustrating as yet another delay may be, I have to imagine that everyone wants to see the best product possible and not see something that was rushed to hit an arbitrary release date.
Gretchen Berg and Aaron Harberts are the new showrunners, and Discovery stars Jason Isaacs, Sonequa Martin-Green, Michelle Yeoh, James Frain, Doug Jones, Anthony Rapp, and Terry Serpico. Think the show will be worth the wait?