'American Assassin' Red Band Trailer: Dylan O'Brien Is Out For Bloody Revenge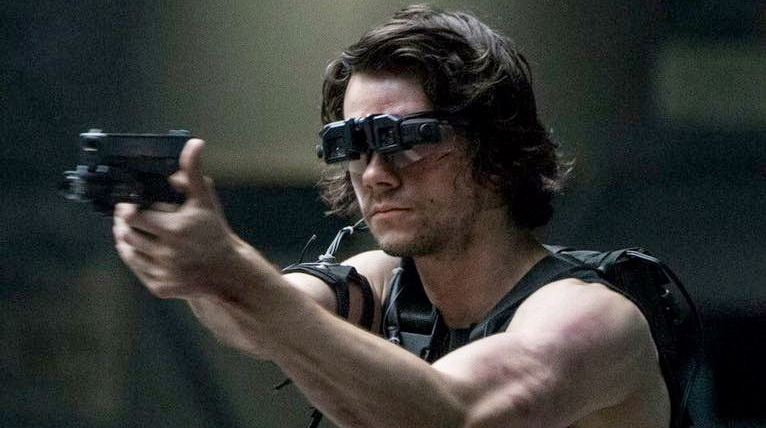 Back in April, the first trailer for American Assassin introduced us to Mitch Rapp, the recurring character from Vince Flynn's series of 15 novels following the counterterrorism operative and all the danger and intrigue he's gets involved with. He's basically a carbon copy of Jack Ryan, but seemingly a little more deadly, and a new red band trailer shows us just how dangerous he can be.
Watch the new red band American Assassin trailer after the jump.
If the red band trailer isn't safe for you because of where you're watching, here's the green band version:
Dylan O'Brien plays Mitch Rapp in the first big screen adaptation of Vince Flynn's best-selling character, and he's clearly not messing around. The Maze Runner marked the actor's first attempt to shake off his time spent as Teen Wolf's best friend on MTV, and now he's continuing to mature as an actor and take on more significant roles. Can he sustain a whole franchise of movies?
With 15 total novels following Mitch Rapp, CBS Films is probably hoping they have a lucrative film series on their hands that O'Brien can grow into. The only problem is that there's nothing in here that stands out as being a must-see, even if the action is decent. It feels like a weaker version of Jason Bourne meets The Accountant with some Jack Ryan: Shadow Recruit thrown in for good measure. O'Brien is certainly doing his best to make this work, but I'm still not sold, though the presence of Michael Keaton helps to make everything more appealing.
Michael Cuesta (Kill the Messenger, Homeland) directs the film with a script by Stephen Schiff, Michael Finch and Edward Zwick & Marshall Herskovitz (that's a lot of writers), and the rest of the cast features Sanaa Lathan, Shiva Negar, Scott Adkins and Taylor Kitsch.
If you want to see more from American Assassin, watch the first trailer here.
American Assassin, directed by Michael Cuesta ('Kill the Messenger') follows the rise of Mitch Rapp (Dylan O'Brien), a CIA black ops recruit under the instruction of Cold War veteran Stan Hurley (Michael Keaton). The pair is then enlisted by CIA Deputy Director Irene Kennedy (Sanaa Lathan) to investigate a wave of apparently random attacks on both military and civilian targets. Together the three discover a pattern in the violence leading them to a joint mission with a lethal Turkish agent (Shiva Negar) to stop a mysterious operative (Taylor Kitsch) intent on starting a World War in the Middle East.
American Assassin hits theaters early this fall on September 15.