This Eight-Year-Old Boy's 'Ghostbusters' Wish Came True, Thanks In Part To Dan Aykroyd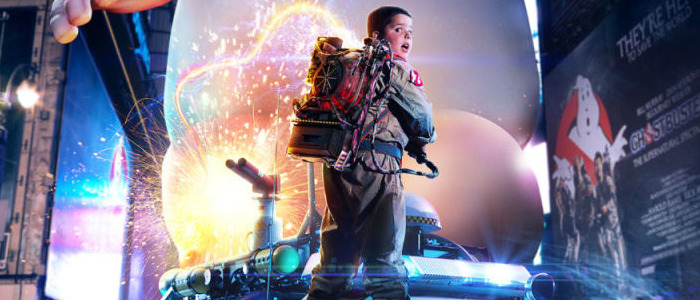 The future of the Ghostbusters franchise is currently uncertain. Ivan Reitman, who directed the original movie, says there are still multiple movies in development, and he has some big ideas for how to take them worldwide. Meanwhile, Dan Aykroyd, the actor/writer who birthed this whole franchise, doubts that a sequel to Paul Feig's female-led reboot will ever happen. It doesn't seem as if things are going according to plan at Ghost Corps right now, and it'll be interesting to see how they pivot to keep the series alive.
But all of the Hollywood strategy falls away when you see something like this. An eight-year-old boy named Braeden Rios, who suffers from a condition called bronchomalacia, loves the original movie, so an organization called the For The Win Project flew him and his family out to Los Angeles so Braeden could become a real Ghostbuster for the day. And who were they gonna call to help out? Aykroyd, of course.
Earlier this month, For The Win Project co-founders Jaimie Trueblood and Jesse Wilson took Braeden to the Sony Pictures lot in Culver City, put him in costume, and let him use some props from the original and reboot films to shoot a trailer for his very own Ghostbusters movie. They enlisted the help of Dan Aykroyd (who called in on the phone and kicked off the whole adventure) and even managed to convince some local Los Angeles newscasters to play along. Take a look (via io9):
Ghostbusters Wish Video
In addition to that kick-ass trailer (which, it must be said, features pretty solid VFX for what I assume is a fairly small budget), the organization also pulled together a separate video featuring messages from Ivan Reitman and Paul Feig, as well as Ghostbusters fans representing cities all across the world who recorded well-wishes and words of encouragement for the young fan.
And if that wasn't enough, they also crafted a professional-looking poster for Braeden to take home. Check it out below: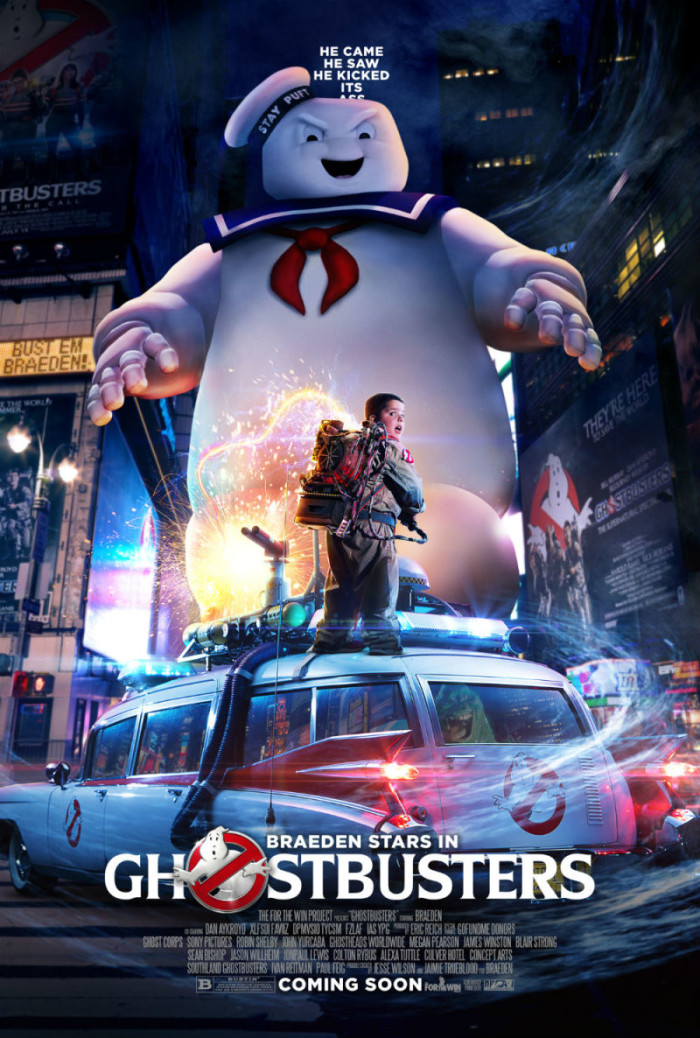 It's always cool to see kids' most outlandish dreams coming true, and it's also great to see that the original film still has a huge impact on kids' lives all these years later. You can find out more about the For The Win Project, as well as how to donate to help other children become the heroes of their dreams, at their official website, and you can check out their Facebook page to see the work they've done for other kids so far.