Jack Black Reveals How The 'Jumanji' Sequel Will Pay Tribute To Robin Williams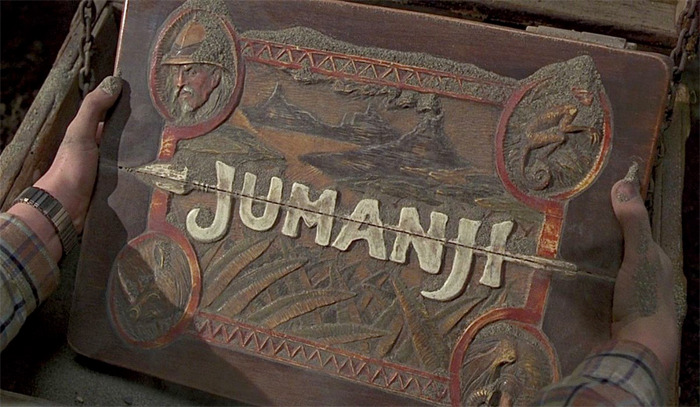 Robin Williams casts a large shadow on Jumanji: Welcome to the Jungle, the upcoming sequel to Jumanji, the 1995 adventure film for which the now-passed comedian was beloved by many a '90s kid.
While we knew that the sequel starring Dwayne Johnson planned to pay tribute to Williams, we weren't sure if it would be in a passing reference or line of dialogue. But co-star Jack Black has revealed exactly how Williams' character Alan Parrish will play into the plot of the Jumanji sequel. Hit the jump to learn about the Jumanji 2 Robin Williams tribute.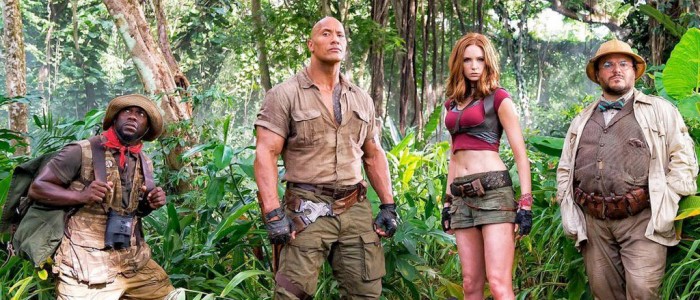 Black, who plays Professor Shelly Oberon in the movie, told The Hollywood Reporter how the late and great Williams plays a sizable role in Jumanji: Welcome to the Jungle, despite his character's absence from the film.
"We're exploring this jungle and trying to conquer the game; it's life or death. But while we're there, we find clues left behind by [Williams' character Alan Parrish]. He built up a full-blown jungle house, similar to a Swiss Family Robinson situation. It's like he's there helping us without actually being there."
It almost sounds like Alan Parrish will provide the backbone for the movie, with his clues leading the main group of characters, led by Johnson and Karen Gillan, on their journey through the game's dense jungle. It's a fitting tribute to the character, who provided so much life and heart to the original movie.
Black also revealed how the sequel stands apart from the original film, they key difference being that Jumanji: Welcome to the Jungle takes place, well, mostly in the jungle.
"[In the original] you never got to see the inside world. But this one takes place primarily inside the jungle of Jumanji. That's the coolest part of the film — we're able to transport the audience to that secret and wondrous land, with the danger and the beauty."
Here's the official synopsis for Jumanji: Welcome to the Jungle:
In a brand new Jumanji adventure, four high school kids discover an old video game console and are drawn into the game's jungle setting, literally becoming the adult avatars they chose. What they discover is that you don't just play Jumanji – you must survive it. To beat the game and return to the real world, they'll have to go on the most dangerous adventure of their lives, discover what Alan Parrish left 20 years ago, and change the way they think about themselves – or they'll be stuck in the game forever.
Jumanji: Welcome to the Jungle also stars Kevin Hart, Missi Pyle, and Bobby Cannavale, and is directed by Jake Kasdan. It hits theaters Dec. 20.