'Westworld' Season 2 Premiere Title Semi-Revealed — What Does It Mean?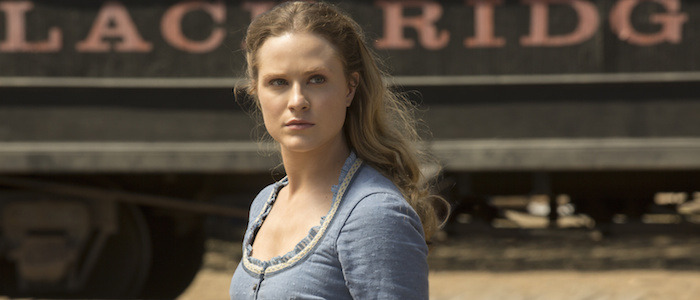 Westworld has been enveloped in mystery since it first hit the airwaves on HBO last fall, and although most of Reddit and the Internet have guessed its many twists and turns, the show is going to keep it that way for Season 2.
We know very little of the second season of HBO's genre hit, other than the fact that it's happening. Release dates? Episode titles? Cast? Nothing. But co-creator and writer Jonathan Nolan have decided to appease thirsty Westworld fans with a tantalizing hint for the second season premiere. Naturally, frenzied theorizing ensues.
An unassuming Reddit thread was biding the time before the second season of Westworld airs — which is expected to be around 2018 — by discussing the mazes of the show and their meaning, when Nolan suddenly dropped by to reveal a partially hidden picture of the script for the Season 2 premiere.
Paired with a message from Nolan that simply read "nope" — in response to a Reddit user asking members to stop posting pictures of random mazes, saying, "Just because you see a maze doesn't mean it's quality Westworld related content" — the picture show the script obscured by maze in a handheld plastic smiley-face toy. How tongue-in-cheek.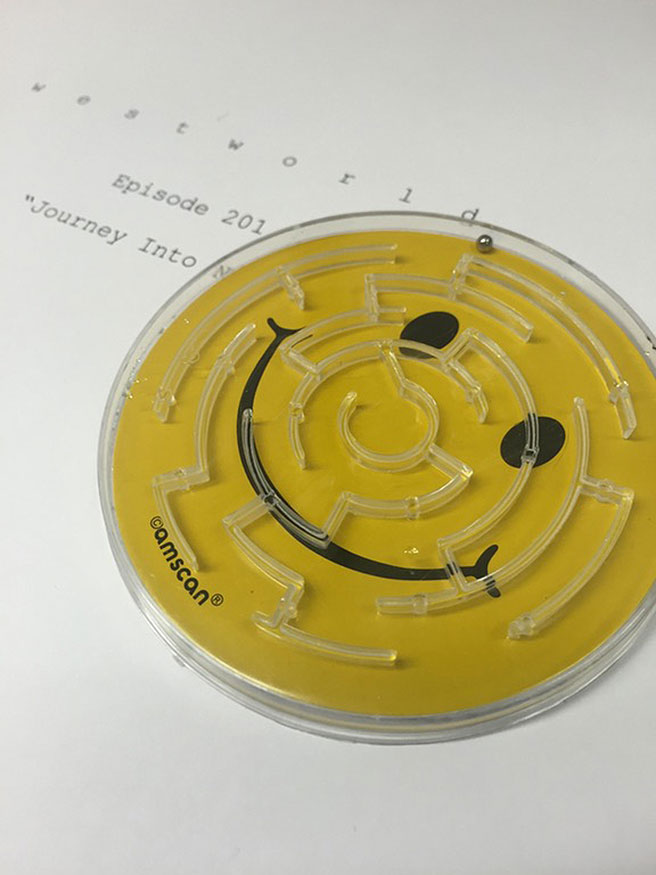 But let's get to the important part: the episode title.
Only part of the episode title can be seen, which reads "Journey Into N—-." What could it say? Some of have speculated that it reads "Journey Into Night," which could be a reference to the first season's finale episode. Anthony Hopkins' Ford had planned the narrative shortly before his untimely death.
"[it] begins with the birth of a new people, and the choices they will have to make, and the people they will decide to become," Ford said at the end of season 1.
Or could it be a reference to a new world? Could the "N" stand for "Nature" and be hinting at a jungle or forest world? I don't know, I'm just spitballing ideas. There's no way I can twist this to turn it into "Journey Into N-Samurai World."
With about a year to go until the second season airs, this will have to keep Westworld fans busy as they theorize where the show could go next. Programming president at HBO Casey Bloys doesn't expect the second season until 2018, saying previously, "I don't have a date exactly – they're going to have to map it out and write the scripts – but my guess is sometime in '18." With Game of Thrones premiering its its eighth and final season in the summer of 2018, Westworld may not see the sun until later in the year. That's a long journey indeed.