'Home Again' Trailer: Reese Witherspoon Goes Back Home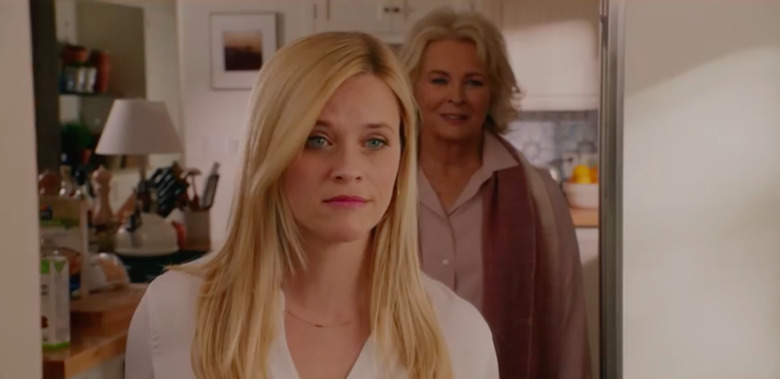 Oscar winner Reese Witherspoon has another comedy coming up. The last two comedies she starred in, Hot Pursuit and This Means War, weren't embraced as warmly as Sweet Home Alabama or Legally Blonde, but her next film, Home Again, which is Hallie Meyers-Shyer's directorial debut, looks more grounded than her last two comedies.
Below, watch the Home Again trailer.
Over the last few years, Witherspoon has been doing great work. She and the rest of the Big Little Lies cast knocked it out of the park in the HBO miniseries, which might get a season two. Over the last few years, she's arguably been doing some of the best work of her career, including Wild and Mud. And then are are the number of movies she produces.
The Gone Girl producer now stars in Home Again, which is about Alice Kinney bringing her daughters to her hometown in L.A. after getting separated from her husband (Michael Sheen). On the night of her 40th birthday, she meets three broke filmmakers in need of a place to crash. She lets them stay in the guest house. Hijinks and drama ensue.
Yes' "I've Seen All Good People" is a little too much in the trailer. It's been used so well in other movies over the years – most recently, The Family Fang – that it just feels obvious, especially when a trailer is going for some feel-good vibes. That song, being nothing but feel-good, is very obvious.
Hallie Meyers-Shyer has previously worked behind the scenes on It's Complicated as a music consultant and as an assistant to her father, Charles Shyer, on the Alfie remake. She's the daughter of Shyer and Nancy Meyers, the director of The Intern and The Holiday. She's acted in a few of their films as well, but Home Again marks her first shot behind the camera.
Here's the official synopsis:
HOME AGAIN stars Reese Witherspoon ("Big Little Lies," Wild, Walk The Line, Sweet Home Alabama) as Alice Kinney in a modern romantic comedy. Recently separated from her husband, (Michael Sheen), Alice decides to start over by moving back to her hometown of Los Angeles with her two young daughters. During a night out on her 40th birthday, Alice meets three aspiring filmmakers who happen to be in need of a place to live. Alice agrees to let the guys stay in her guest house temporarily, but the arrangement ends up unfolding in unexpected ways. Alice's unlikely new family and new romance comes to a crashing halt when her ex-husband shows up, suitcase in hand. HOME AGAIN is a story of love, friendship, and the families we create. And one very big life lesson: Starting over is not for beginners.
Home Again opens in theaters September 8.