Cool Stuff: Mondo's Bloody 'Shaun Of The Dead' Print By Rich Kelly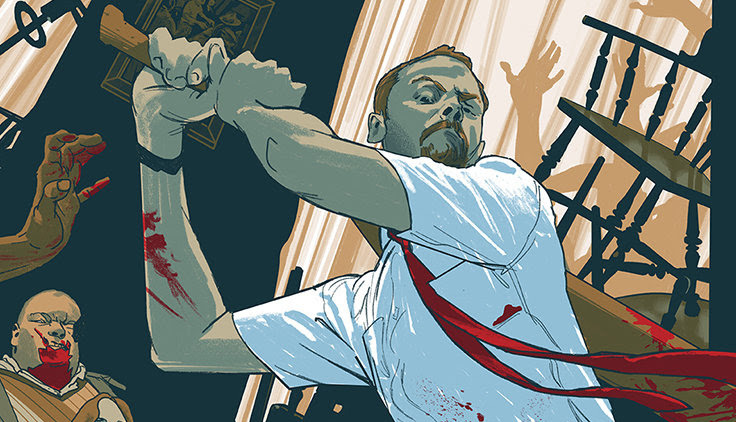 With the release of Baby Driver just over a couple weeks away, Mondo wanted to pay tribute to Edgar Wright's breakthrough feature film Shaun of the Dead.
The horror comedy is a near-perfect film that is expertly shot, meticulously written, and absolutely hilarious. The film marks Edgar Wright's first feature collaboration with Simon Pegg, who takes the spotlight in Mondo's outstanding new print by artist Rich Kelly which has a sparing but stylish use of red.
Check out Rich Kelly's Shaun of the Dead print from Mondo after the jump.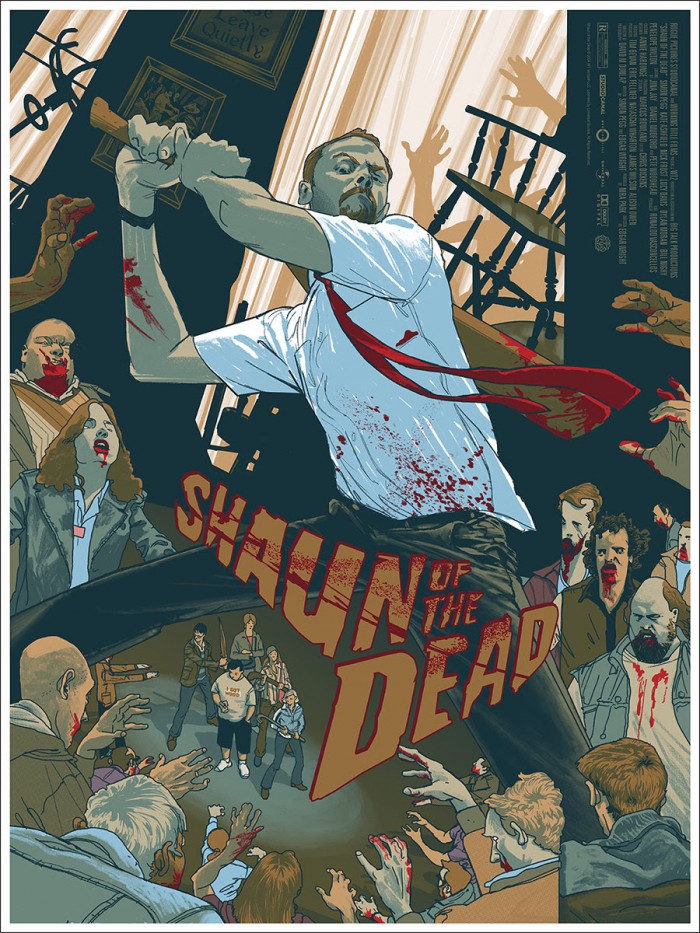 As you can see, the print features Simon Pegg as Shaun with the backdrop of the Winchester pub surrounding him along with the various zombies (sorry to use that word) that he encounters with his friend Ed (Nick Frost) throughout the movie. The rest of his ragtag crew is featured less prominently below the title as they start to be surrounded by the walking dead as well.
My personal favorite part of this print is the title, because of how the blood is splattered on it in the same way it gets splattered on Shaun's shirt after he beats some of the zombies to death with a cricket bat. It's just enough blood for someone to say that the print got red on it.
The Shaun of the Dead print measures 18x24 inches with a hand-numbered edition of 300 available from Mondo for $45 each. And since this is a Mondo release we're talking about, it goes on sale at a random time today, so stay tuned to @MondoNews on Twitter to find out when so you don't miss out.