Another 'Transformers' Spin-Off Movie May Be Set In Ancient Rome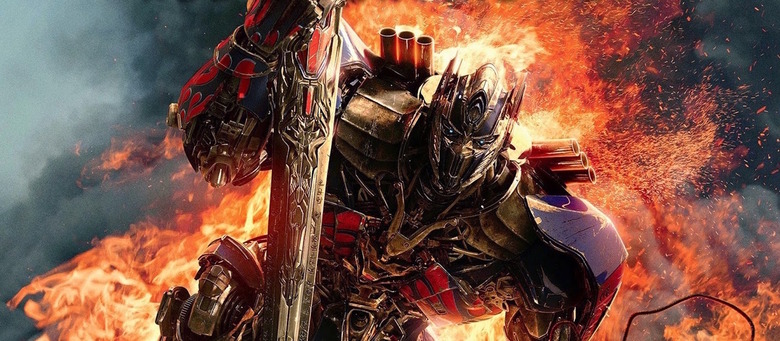 The Transformers franchise is just covering all its bases, it seems.
While Transformers: The Last Knight is set to be director Michael Bay's last movie centered around the Hasbro sci-fi toys, the Transformers movies show no signs of stopping, in this decade or the last few hundred decades. Paramount has planned at least 14 sequels and spin-off movies, and now we know at least one of them will be set in Ancient Rome. Yes, you heard that right.
According to an article from Empire Magazine obtained by fan site Transformer World 2005, there are in-house discussions for one of the Transformers spin-off movies to take place in Ancient Rome. Now before you cry that Transformers has jumped the shark so far that they've landed on the dark side of the moon (heh), this is not that far-fetched if you take into account the story of Transformers: The Last Knight.
The fifth movie in the Transformers franchise expands the mythology of the world, revealing that Autobots and Decepticons have been interfering in human history since medieval England, appearing again in World War II, and presumably other time periods as well. The posters featuring Transformers in the back of famous World War II photographs garnered some controversy, but otherwise, fans of Transformers and general audiences seem to buy into the fact that giant alien robots existed at the same time as King Arthur. Not to mention the fact that Transformers: Revenge of the Fallen and Transformers: Age of Extinction suggest that the robots have been around since primitive times, with the existence of the Dinobots and the alien presence within pyramids.
So it's not a huge stretch — at least, in Transformers logic — that there could be a Transformers movie set in Ancient Rome. Now we can finally know the answer to what we were all clamoring to find out: what were the Autobots doing during Pompeii?
The Empire article also revealed more details about the animated Cybertron prequel and the upcoming Bumblebee prequel, which Edge of Seventeen lead and Oscar-nominated actress Hailee Steinfeld is reportedly circling.
Transformers: The Last Knight opens on June 21.