'Bumblebee' Movie Will Take Place In The 1980s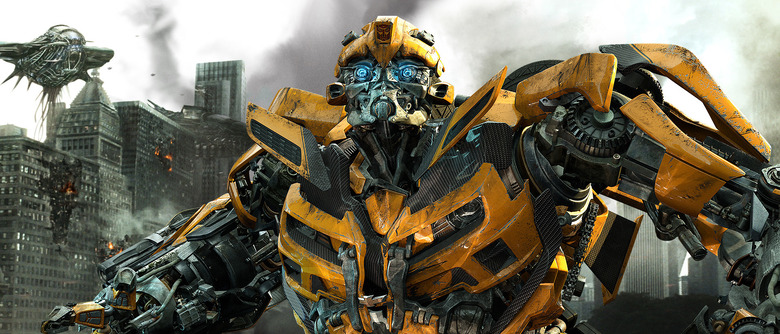 An old rumor is confirmed: the first Transformers spinoff, Bumblebee, will take place when the original animated series was airing, the 1980s. Director Travis Knight's (Kubo and the Two Strings) prequel won't be as busy or as large as Michael Bay's Transformers movies, either. A few new details have come out about the film, which will star Hailee Steinfeld (Edge of Seventeen).
Below, learn more about the Bumblebee movie setting.
Empire Magazine ran a feature on future Transformers movies that confirmed the film is set in the 1980s. Transformer World 2005 listed a few new pieces of info from the story, starting with the setting, that it'll star fewer robots, and we should expect a different and lighter tone. Knight and Paramount are apparently aiming their film at a younger audience, not the teenage boys Bay makes movies for. Bay's sense of humor has always been at the forefront of these action movies, so the jokes haven't always been kid-friendly. There's been an F-bomb or two dropped in the series, robot ball jokes, and who could forget Skids and Mudflap?
The Transformers series (and the Bumblebee movie) could arguably use a new, lighter, and more elegant and subtle approach. The first film actually received an R-rating from the MPAA, which was silly, but even recently Bay has been talking about the prospect of an R-rated Transformers movie. Last year, the director even told Collider there's an idea for Bumblebee that could work as an R-rated movie:
You know, yeah, that would be fun. There's actually one idea that would be really fun R rated, with Bumblebee. I don't wanna say, but it would be really fun. Very Quentin [Tarantino], you know.
Bay is heavily involved in the prequel, but it looks like the idea of an R-rated Transformers movie – which Hasbro would have to sign off on – won't be happening with Knight's film. In the prequel, Steinfeld will reportedly play "a tomboy who also holds a job as a mechanic after school." The first movie's "boy and his car" storyline grounded the first Transformers and felt like a callback to the movies of the '80s, so maybe the 1980s setting will only help further capture that vibe for Knight's pic. The CEO of Laika and director of Kubo getting behind the camera for Paramount's first spinoff makes Paramount's first Transformers spinoff a bit more promising. Bumblebee is one of the 14 Transformers movies currently in development.
Bumblebee opens in theaters on June 8, 2018.