Sequel Bits: 'John Wick 3,' 'Mamma Mia 2,' 'Deadwood,' 'Mission: Impossible 6,' & More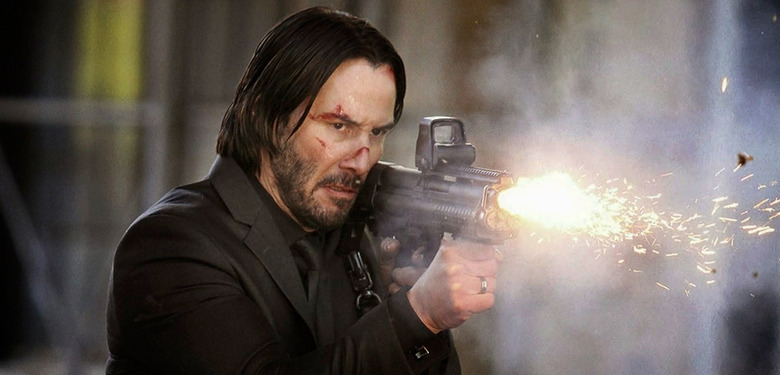 In today's edition of sequel bits:
Screenwriter Derek Solstad is back for John Wick: Chapter 3.
A pivotal character returns to the Mission: Impossible franchise.
Ian McShane provides another promising update on the Deadwood movie.
A new poster for Transformers: The Last Knight.
Jared Leto talks Blade Runner 2049.
And more.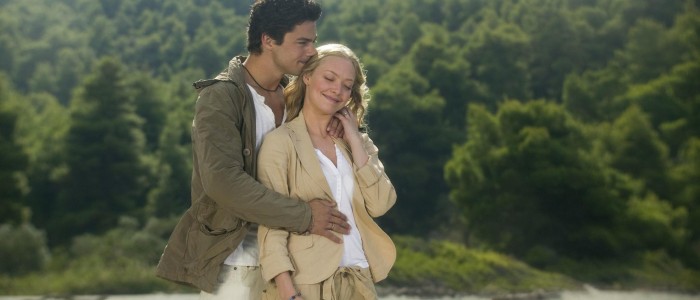 Deadline confirmed Amanda Seyfried (Chloe) is returning for Mamma Mia: Here We Go Again!, which is coming out a decade after the hit musical opened in theaters. Pierce Brosnan, Colin Firth, and in what sounds like a limited appearance, Meryl Streep, are back as well. They'll be singing ABBA again in Ol Parker's (The Best Exotic Marigold Hotel) sequel.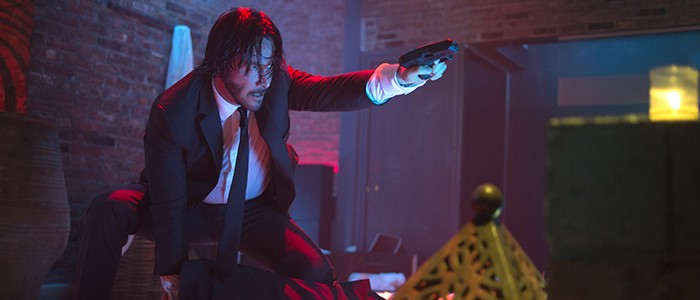 The screenwriter behind John Wick and a movie we can now enjoy on Blu-Ray over and over again, John Wick: Chapter Two, is hard at work on a third addition to The Wick Trilogy. According to The Hollywood Reporter, Derek Kolstad is again working with director Chad Stahelski, who may direct Chapter 3. It's unconfirmed whether Stahelski is directing, but he'll be heavily involved even if he just produces. Lionsgate is hoping to get production started in the Fall.
Kolstad sold the spec script for the first movie in February of 2014, and the finished movie came out November of that year. That rarely happens. When we interviewed the screenwriter for the recent sequel, he told us he hopes people keep seeing John Wick movies because he wants to keep writing them.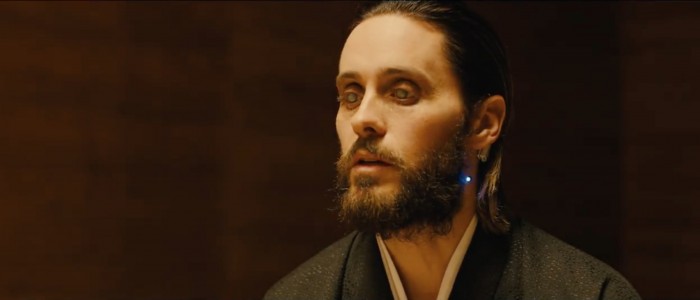 Academy Award-winnerJared Leto plays Neander Wallace, a creator of replicants, in Blade Runner 2049. Leto shared his character's name with the Evening Stanard, who he also told a little bit about his experience on Denis Villeneuve's sequel:
I can tell you that the experience of making [Blade Runner: 2049] was one of the highlights of my film career. Throughout my life, I've always gone back to that film. There was something in it that really touched me and taught me a lot about cinema. There's a level of craftsmanship and beauty that's unparalleled.
Plenty remains unknown about Neander Wallace and other characters in the sequel. The sequel, which is about the search for Rick Deckard (Harrison Ford), played things close to the vest with the first two trailers.
A sequel that doesn't quite have our hopes up, Transformers: The Last Knight, has a new poster featuring Stonehenge. Michael Bay is continuing to rewrite history with Autobots and Decepticons, which Texan Inventor Yeager Yeager (Mark Wahlberg) will get a few lessons on in the upcoming sequel.
Here's the poster (via Screenrant):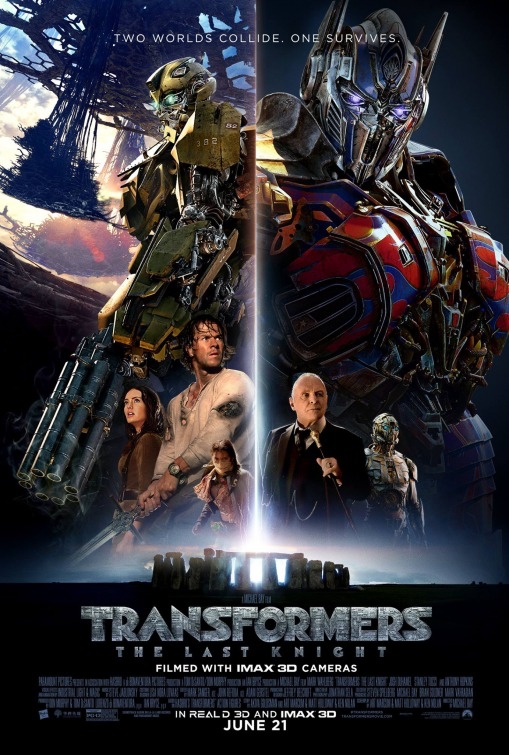 Another sequel coming out this summer, The Nut Job 2: Nutty by Nature, arrives in August. Some character posters have been released for the sequel, including one for Jackie Chan's character, described as "a weapon of mouse destruction."
There's also some new some new Greek posters for Cars 3, which I'm hearing is by far the best of three: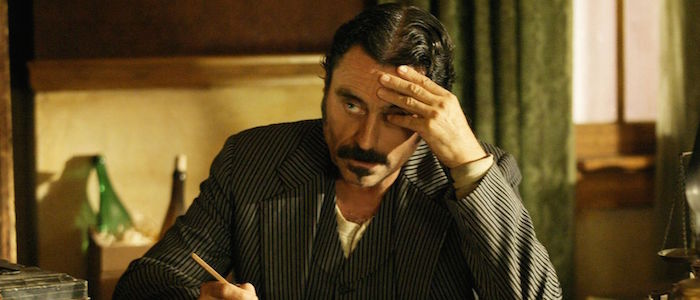 A slightly less kid-friendly property than Cars, Deadwood, continues to gain some momentum. For years and years, talk of David Milch making a movie and finishing his story come and gone. The script is ready to go, and according to actor Ian McShane (American Gods), if it doesn't get made we can all blame HBO.
McShane recently told Variety they now have to figure out how to get everybody together at the right time:
There are signs that HBO are quite keen to make it. They've got the script. It's when they'll make an offer and when we can fit it in. We probably won't start 'American Gods' until probably the end of the year or early next year, so there's a window when we can do 'Deadwood,' but they need to get everybody together. I mean all the characters that David [Milch] wants to put in the show. I'm probably going to have breakfast with him later this week. But no, they're keen to do it, and I'm sure it would seem not only artistically a perfect time to do it but also commercially because there's always been a revised interested in 'Deadwood'. It went off the air far too soon for all the reasons you say, but that's a long time ago. It seems like a two hour film would be a nice thing for all the people that want to see it and all of us who were deprived of the gig too early.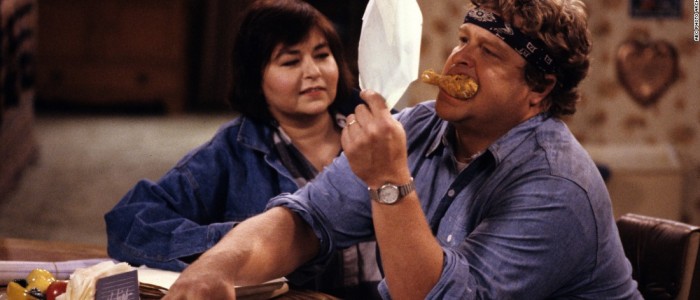 One revival we know for sure is happening: Roseanne. The original cast, including John Goodman, are returning for eight new episodes of Roseanne Barr's television series next year on ABC. While on The Tonight Show (via Screenrant), Laurie Metcalf, who played Roseanne's sister, said there'll be new, prominent characters:
Everybody's on board, yeah. There will be new people, because we had children. You know, Roseanne and I both had little tiny tots 20 years ago. So there will be new characters.
A post shared by Christopher McQuarrie (@christophermcquarrie) on
If you want to keep an eye on the behind-the-scenes of the next Mission: Impossible film (due out July 27, 2018), then you should follow writer-director Christopher McQuarrie (The Way of the Gun) on Instagram. The photo above, of course, is of Henry Cavill, but a new photo posted by the filmmaker confirms the return of a well-known character in the series, Julia Meade (Michelle Monaghan).
... A post shared by Christopher McQuarrie (@christophermcquarrie) on
The Mission: Impossible III star briefly appeared at the end of Ghost Protocol, but she'll cross paths again with Ethan Hunt (Tom Cruise) in the next sequel, which McQuarrie did say would get more personal than the other Mission: Impossible films.