Bad Idea Alert: Rumor Claims Tom Hardy Wanted As Jafar In Disney's Live-Action 'Aladdin'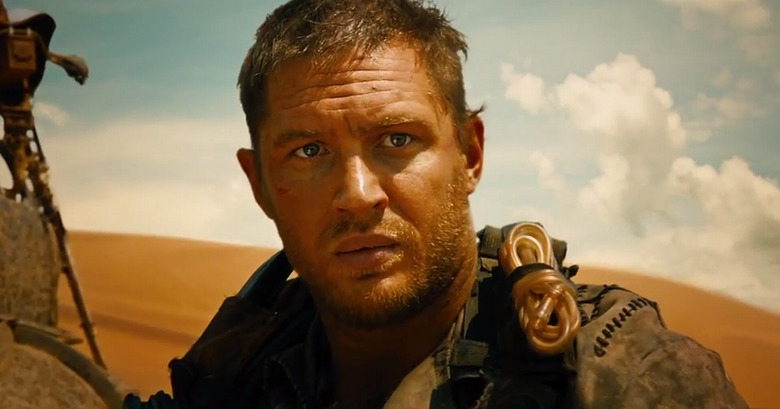 You'd think after the uproar that arises over every whitewashing debacle — Ghost in the Shell, Aloha, Pan, Exodus: Gods and Kings, The Last Airbender, and more that I could list but it would take approximately 10 years to do so — Hollywood would stop doing it. Or at least, stop and think, "Hey, maybe this is a bad idea." But no, producers and directors keep going back to the age-old "the white actor is the default" adage, even if the source material calls for the exact opposite.
To be fair, I may be working myself up into a frenzy over a rumor that will never come to fruition. The rumor is pretty heinous though: Guy Ritchie, who will be adapting Disney's live-action version of Aladdin, wants to cast Tom Hardy as the movie's villain, Jafar.
Sources told The Sun that Ritchie is eyeing Hardy, a white Anglo-Irish actor, to play Jafar, a character of Arab descent:
"Guy is a huge fan of Tom's work and securing him would be a major coup. There have been conversations and, although nothing is set in stone and things are subject to change, he's certainly one of Guy's favoured choices. It just depends on schedules whether he'll be able to sign up."
While this is only a rumor and should be treated as such, this is not a good look for the adaptation of Aladdin, which takes place in the fictional Arabian city of Agrabah. Aladdin has already been the object of intense scrutiny when it comes to the diversity debate, with the original film itself presenting a stereotypical, borderline racist depiction of the Middle East.
The live-action adaptation may attempt to avoid these pitfalls associated with the first film by giving the star power to the supernatural Genie, whose lack of an ethnicity in the original film allows the movie to cast any actor they want. However, this may also create its own problem, by shifting the focus away from the main Middle Eastern characters, Aladdin and Jasmine, who could be Disney's first positive, complex depiction of characters of Arab descent on the big screen, and one of the rare positive depictions in Hollywood in general. I do want to point out that Once Upon a Time, for all of its problems, consistently cast actors of color and of historically-accurate descent in the roles of the Genie, Jafar, Aladdin, and Jasmine.
If a TV show could get it right, couldn't the movie? We had a ray of hope when Aladdin producer Dan Lin assured us that the live-action movie would feature a diverse, authentic cast with no whitewashing. A casting call for exclusively Middle Eastern actors even went viral! But those promises fall flat with Hardy's casting rumor, which would discredit any of the film's other attempts at diversity. It's disappointing, frustrating, and just plain stupid. Just because Hardy is a talented actor who has recently starred in a dusty, desert-set movie does not mean he could play an Arab character, villain or not. Hopefully Ritchie will come to his senses with his casting wish list, or Hardy will be too busy playing Venom to sign on.
Aladdin does not yet have a release date.