New Release Dates For 'Death Wish,' 'Goodbye Christopher Robin,' And More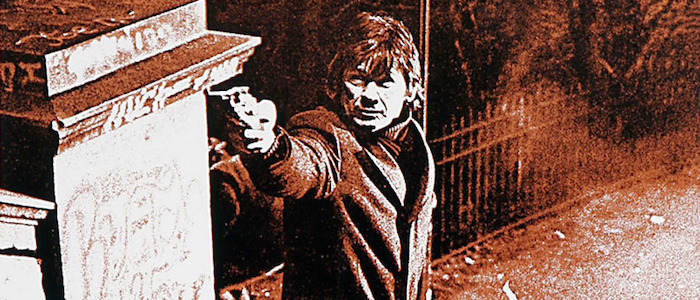 Eli Roth's remake of Death Wish finally has a release date. We've yet to see any photos or a trailer from the Bruce Willis-led revenge thriller, but with a Thanksgiving date, we should expect that to change soon. The film is coming out in the Fall along with Goodbye Christopher Robin, Professor Marston & The Wonder Woman, The Mountain Between Us, and one movie that can't come out soon enough, Martin McDonagh's Three Billboards Outside Ebbing, Missouri.
Below, find out when you can see them all in theatres.
The Death Wish remake, which Joe Carnahan was doing to direct at one point, comes out on November 22. Carnahan's script is a brutal, nasty (and sometimes emotional) piece of work that, and hopefully Roth and co-writer Dean Georgaris (The Manchurian Candidate remake) didn't soften its edges. The new adaptation of Brian Garfield's novel co-stars Vincent D'Onofrio, Elisabeth Shue, and Mike Epps. According to Variety, Annapurna Pictures has teamed up with MGM to release the thriller. The outlet mentions Annapurna is also releasing Mike White's (Enlightened) Brad's Status, which stars Ben Stiller, on September 15.
The production company and distributor has also teamed up with Amazon on Professor Marston & The Wonder Women as well. The drama tells the true story of Wonder Woman's creator. Professor William Moulton Marston (Luke Evans) was a Harvard psychologist in the 1940s, and his wife, Elizabeth (Rebecca Hall), came up with the idea for the character, whose appearance was based on the couple's lover, Olivia Byrne (Bella Heathcote). Director Angela Robinson's (D.E.B.S) drama opens in theatres October 27.
A few weeks earlier, you can see Idris Elba and Kate Winslet in a survival tale, The Mountain Between Us, on October 6 now. The movie, which is about two strangers whose plane crashes on a Colorado mountaintop, was initially scheduled to come out on October 20. The trailer is promising, mostly because it's promoting a two-hander between two phenomenal actors we want to see share the screen together.
Another movie loaded with fantastic actors is Three Billboards Outside Ebbing, Missouri, which features Frances McDormand, Sam Rockwell, Woody Harrelson, and more. We're going to have to wait a little longer for that one, though, since it's been pushed back a few weeks to November 10. Fox Searchlight swapped its date with Goodbye Christopher Robin, which will now open on October 13. Simon Curtis' (My Week with Marilyn) new film is about Winnie the Pooh creator, A. A. Milne (Domhnall Gleeson), and his troubled relationship with his son, Christopher Robin Milne.