Jennifer Connelly Will Star In TNT's 'Snowpiercer' TV Series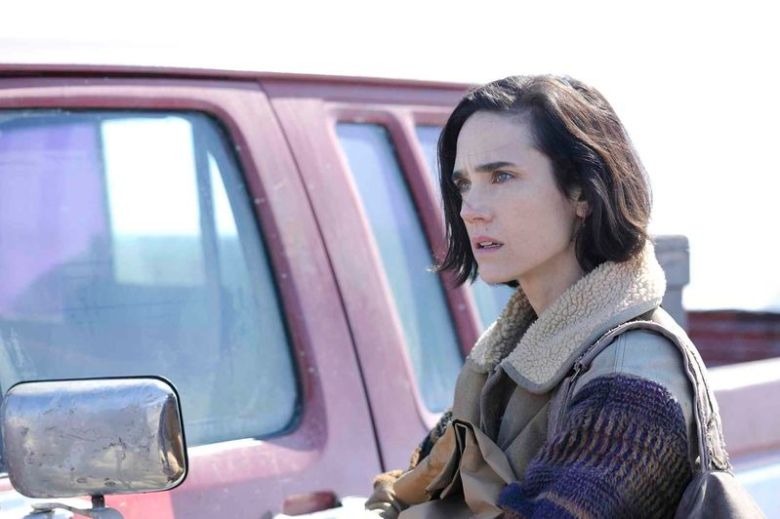 Jennifer Connelly will star in TNT's hour-long Snowpiercer pilot, which will be directed by Scott Derrickson (Doctor Strange). They previously collaborated on The Day the Earth Stood Still remake. Now, they're working on a new series based on director Bong Joon-ho's propulsive sci-fi thriller (adapted from a French graphic novel of the same name). Joon-ho is executive-producing the show along with Chan-wook Park (Oldboy).
Below, learn more about TNT's Snowpiercer cast.
Deadline has learned Connelly is playing a First Class passenger aboard the train containing the last of humanity following an icy apocalypse. Connelly's character, Melanie Cavill, is the "voice of the train," the one who makes the daily announcements. She doesn't look down on the lower class passengers like some of her colleagues. Deadline writes she's "curiously fascinated by them."
One of the lower class passengers, Layton Well, is played by Tony Award-winning actor Daveed Diggs (Hamilton). He's a prisoner living in the poor conditions at the end of the train. He has pet rats, sniffs a drug called Chronole, and tends to keep to himself. Layton reluctantly participates in an uprising.
Like the film, the show takes seven years after the start of this new Ice Age and the few survivors of this calamity are on board a train powered by a perpetual-motion engine. They're all divided based on class. The passengers in the back, sick of the poor and unfair living conditions, start a rebellion. It sounds like the TNT series will tell a similar story. The series comes from showrunner and writer Josh Friedman (Avatar 4).
Bringing a top-notch actor like Connelly aboard Snowpiercer does raise expectations. It's her first major role on television in a while, too. The last show she was a part of was The $treet, which only last one season from 2000-2001. In the cancelled Darren Star (Sex and the City) series, Connelly played one of the employees working at a Wall Street trading company. A year or so later, after the series ended after 12 episodes, she won an Academy Award for A Beautiful Mind.
Connelly followed that movie up with some great work in Little Children and House of Sand and Fog, which was after she scored plenty of young fans with The Rocketeer and Labyrinth. Connelly started acting young, and she's remained consistent since. She's one of those talented actors where even if the movie doesn't turn out great, the odds are she's still good in it. The actress tends to go with some unconventional material, too, including her major studio gigs like Winter's Tale and Noah. Over her career, she hasn't really repeated herself. She's done all sorts of movies, like next summer's Alita: Battle Angel.