Ryan Coogler And Michael B. Jordan Reunite For Cheating Scandal Drama 'Wrong Answer'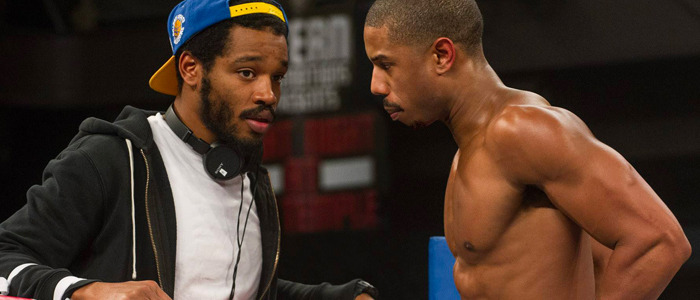 Ryan Coogler and Michael B. Jordan are two of the most exciting collaborators working in Hollywood today because they're telling stories from a perspective that doesn't align with what the industry unfortunately considers the default (ie. stories from a white male POV). Creed, their entry into the Rocky franchise, was one of the best blockbusters of 2015, but go back and watch 2013's Fruitvale Station for the best sense of how they approach storytelling from a unique angle. And the pair is also working together on next year's Black Panther, which could be one of the biggest films of 2018.
Now, word has come out that the director and actor are reuniting for another smaller scale, non-franchise movie called Wrong Answer, based on the real life story from a few years ago of middle school teachers caught in an epic cheating scandal.
Deadline says the pair will make Wrong Answer for Brad Pitt's Plan B production company and New Regency. Author Ta-Nehisi Coates – who may have met Coogler and Jordan because he's writing Marvel's Black Panther comics and they're working on the movie – will write this film's screenplay, which is based on this fascinating piece in The New Yorker.
The story centers on teachers in an Atlanta middle school who altered answers of their students on standardized tests in order to make sure that the kids made good enough grades that the school stayed open. The No Child Left Behind initiative, which tries to standardize learning across the country, is an imperfect system (to say the least), and it doesn't take into account the fact that the kids in this school were "severely underprivileged," with three quarters of the kids in the district living below the poverty line and fewer than forty percent graduating from high school. If the school was shuttered, these kids would be far worse off than they were inside its walls, where real progress was being made – maybe just not the kind that's quantifiable on a standardized test sheet.
So perhaps you can see why math teacher Damany Lewis (who Jordan will portray in the film) was one of the educators who clearly did something morally wrong – cheating on tests for their students – in order to serve the greater good. It's a complicated scenario, and I expect Coogler and Jordan will give it the depth and complexity it deserves.
Meanwhile, Jordan has HBO's Fahrenheit 451 in the pipeline opposite Michael Shannon, and may or may not be involved with a potential Matrix reboot at Warner Bros.