Doug Liman Apparently Never Sleeps, Is Now Attached To Direct YA Sci-Fi Film 'Unearthed'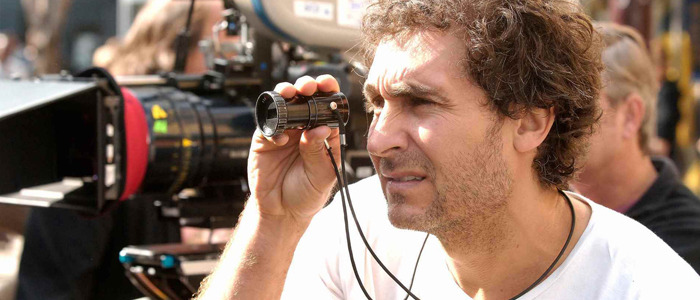 I'm a fan of Edge of Tomorrow director Doug Liman, but we've been writing so much about him lately that I'm almost sick of seeing the dude's name. But when you're one of Hollywood's most in-demand filmmakers, "being too prolific" is likely a problem he's happy to have.
Last year, the director was flirting with the possibility of directing a film adaptation of a forthcoming young adult novel called Unearthed, which was described as "Indiana Jones meets Tomb Rader, in space." Now Liman is officially attached, and the project has secured a couple of writers to boot.The Hollywood Reporter says that brothers Jez and John-Henry Butterworth have come on board to write the script. Jez worked on the James Bond film Spectre and Johnny Depp's mob movie Black Mass, while John-Henry, who seems to be a bit newer to the writing field, co-wrote Edge of Tomorrow and the James Brown biopic Get on Up with his brother.Unearthed is based on a novel from Amie Kauffman and Meagan Spooner, the duo behind the popular Starbound Trilogy (These Broken Stars, This Shattered World, and Their Fractured Light), and while the book was apparently once set for release this year, it will now hit shelves sometime in January of 2018. Here's THR's synopsis:
Set in a distant future where Earth has been undone by environmental disaster, Unearthed sees a scholar and a scavenger reluctantly team to venture to the planet of a now-extinct alien race. With the promise of a salve for Earth, the two must work together to explore an ancient alien temple and finds its life-altering secrets. But the deeper they go, the more the two discover they may not be helping their own planet but rather hastening its destruction.
Sounds a little like Prometheus, doesn't it? Since this isn't based on a pre-existing property and therefore doesn't come with years of expectation attached, I can't imagine the eventual movie will be as controversial as Ridley Scott's return to the Alien universe.
Liman has been keeping busy. He was previously attached to direct Gambit and Justice League Dark, but ultimately bailed on both. He just released a small-scale thriller called The Wall to little fanfare last month, the first trailer for his drug trafficking drama American Made just dropped this week, he has an Edge of Tomorrow sequel in his sights, and he's currently prepping another YA adaptation, Chaos Walking, which stars Daisy Ridley of Star Wars: The Force Awakens fame.
No word yet on a start date for Unearthed, but we'll keep you posted about casting decisions as soon as we hear about them.