'Ocean's Eight' Adds Another 'Ocean's 11' Cast Member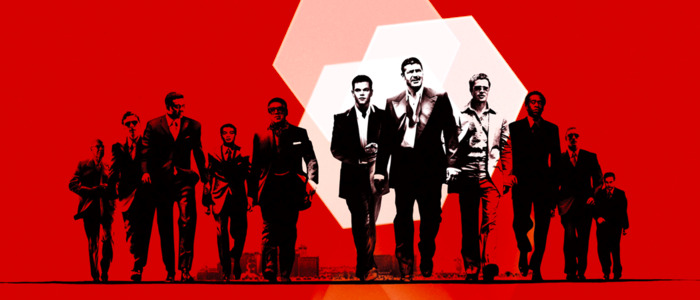 17 years after Steven Soderbergh gave us one of the most charismatic casts to grace the screen in the 21st century with Ocean's 11, we'll see a new team of thieves form in Ocean's Eight. Director Gary Ross put together a hell of a crew, too, with Sandra Bullock, Cate Blanchett, Anne Hathaway, Sarah Paulson, Mindy Kaling, Awkwafina, Rihanna, and Helena Bonham Carter. One member of Danny Ocean's gang will appear with them in the film, and now another actor from Soderbergh's trilogy is now confirmed to join in on the fun.
It's a cameo, so it's a spoiler, but if you want to know who else is making an Ocean's Eight cameo, find out below.
Actor, director, and writer Carl Reiner (Dead Men Don't Wear Plaid) is returning as Saul Bloom, the remarkable con man who spent a little time in Saratoga. Whatever the part, he could play it for Danny Ocean. He has less of a job to do in Ocean's Eight, but Reiner told Vanity Fairy he enjoyed his scene immensely with Sandra Bullock:
Yeah, Ocean's Eight, I think they're calling it. And I got to work with my favorite actress, Sandra Bullock. I did one little scene with her, and it was such a pleasure. She's a work of nature.
Joining him is Linus Caldwell (Matt Damon), who grew so much over the course of the original trilogy. There were rumors early on Danny Ocean might make an appearance as well, but apparently, it was decided it'd be best to focus on his cousin Debbie Ocean (Bullock) instead of having too many cameos. Honestly, though, it wouldn't be surprising if Clooney also showed up for a hot second. In the film, Debbie Ocean and the seven are trying to pull off a major heist in New York City at the Met Gala. Their mark is played by Damian Lewis (Billions). Ocean's Eight co-stars Dakota Fanning, Katie Holmes, James Corden, and Richard Armitage.
Soderbergh is a producer on the movie and his collaborations with Ross go 20 years back. The Logan Lucky director did some second-unit work on The Hunger Games, and Ross lent him a hand on Ocean's 11 with some dialogue. Soderbergh created such a fun, vibrant, and cinematic space for great movie stars to charm the pants off us. We don't see that light tone perfected often enough in movies, but Ross calls his movie "an extension and a continuation" of what Soderbergh achieved with his trilogy. "We're different filmmakers, obviously, so there will be those differences," the director told us, "but one of the things I'm drawn to is the amazing tone Steven was able to create, and we discuss that a lot."
Ocean's Eight opens in theaters June 8, 2018.