'Wonder Woman' Director Patty Jenkins Is Making A Horror Project For Shudder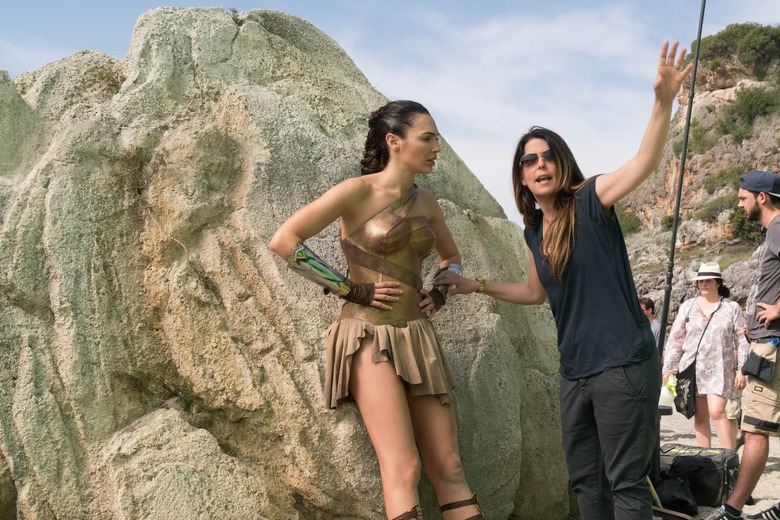 Patty Jenkins is coming off an incredible accomplishment with Wonder Woman. Its opening weekend at the box-office is the highest domestic opening for a female director, and she made a movie that's feeling the love from just about everyone. Jenkins will direct the Wonder Woman sequel, which will supposedly bring Diana's (Gal Gadot) story to America next, but she's also going to work on a project for the horror streaming service Shudder, titled Riprore, in the future.
According to The Hollywood Reporter, Shudder has announced a new wave of original content, starting with Rodney Ascher's (Room 237) new documentary, Primal Scream. Another project they have in development has Jenkins' name on it. One would assume she's producing Riprore, and maybe even directing it, but there are no details on the extent of her involvement. Right now, it is not clear if this is a film or series.
Riprore is an original story from Jenkins' husband, Sam Sheridan, who's a former MMA fighter and the author of "The Disaster Diaries." The story deals with gangs and maybe the end of the world. Here's the official synopsis: "[Riprore] focuses on the heart of gangland Los Angeles, where a gruesome discovery sparks a frenetic homicide investigation, but underneath the surface lurks a darkness that leads to the end of days." It doesn't sound quite as optimistic as Wonder Woman, but maybe more similar to the tone of The Killing, for which Jenkins directed the pilot.Riprore is one of the many new Shudder originals in the works. The streaming service, which costs $4.99 a month, is trying to expand with more genre stories. In a statement, VP of Development at Shudder, Owen Shiflett, said:
Primal Screen' is a gripping, unique horror documentary that's unlike anything we've ever seen and we look forward to presenting it to our members as our first 'Shudder Original.' Expanding into original programming is a natural progression for us, and we're proud to further enhance Shudder's offering by bringing our members the vision of emerging and established storytellers who are pushing limits within genre entertainment.
Jenkins fits the bill of an established storyteller who could push the limits within genre entertainment. She just managed to make some familiar elements feel new and exciting through her eyes with Wonder Woman – which will hopefully lead to another Patty Jenkins film in the near-future. Whatever she decides to makes next – a Wonder Woman sequel, Riprore, or something else entirely – we're eagerly looking forward to it.