'Suicide Squad 2' Could Start Filming Next Year, Says Joel Kinnaman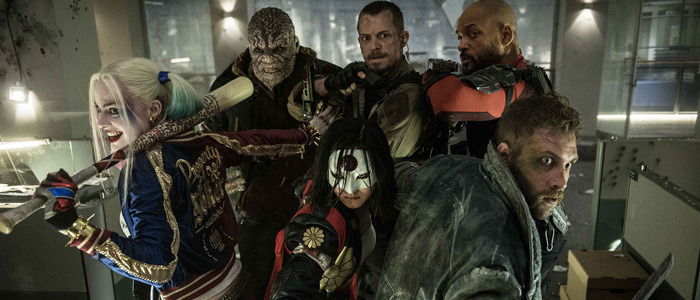 Superhero movie fans are riding a Wonder Woman high right now, but it's slightly difficult to sustain that excitement when we stop and think about what's coming next from the DC Extended Universe. Sure, James Wan's Aquaman could end up being really cool, but Justice League is the next DCEU film to hit theaters, and that one has a cloud of sadness around it based on the tragedy in the family of director Zack Snyder and his producing partner and wife Deborah Snyder. The Flash still doesn't have a director, and Green Lantern is floating off in the abyss somewhere, waiting for his chance at redemption after the disappointing Ryan Reynolds adaptation from 2011.
Also in the works: Suicide Squad 2, which star Joel Kinnaman, who plays Squad leader Rick Flag, says may begin filming sometime in 2018.
The Hollywood Reporter caught up with Kinnaman to chat about the newest season of House of Cards, but they couldn't resist a question or two about the upcoming DC sequel and Kinnaman was game to answer:
"As far as I know they're writing the script [for Suicide Squad 2] and I think the plan is to shoot it sometime in 2018, but that could change. I think I'll definitely come back for it...Ultimately, I'd love for David Ayer to direct it, but if he doesn't want to direct it then someone who is great with character and that's able to ground the story and maybe put these characters in a more normal situation. It would be really interesting to see these crazy characters interact with regular people as well."
Frankly, I'd much rather see Ayer come back to direct Suicide Squad 2 than to helm Gotham City Sirens, the female-centric spin-off he's currently attached to that focuses on Margot Robbie's Harley Quinn, Catwoman, and Poison Ivy. The first Suicide Squad was one of the worst superhero (or antihero) movies of the modern era; it's a jumbled, incoherent mess that's largely the result of a rushed script and infamous behind-the-scenes meddling from the studio. But it made money, so the studio has named a sequel as a priority.
Suicide Squad 2, which is being written by Jack Ryan: Shadow Recruit scribe Adam Cozad (yikes), doesn't have a director yet, although Mel Gibson has flirted with the possibility and Guy Ritchie has expressed interest (though he says he can't do it because of schedule conflicts). We'll see who ends up in the director's chair and when this sequel ultimately gets rolling, but I hope DC is looking at the hugely positive reception to Wonder Woman and thinking long and hard about any way to incorporate the great things about that movie into their live-action efforts going forward.