'Wallace And Gromit' Voice Actor Peter Sallis Dead At 96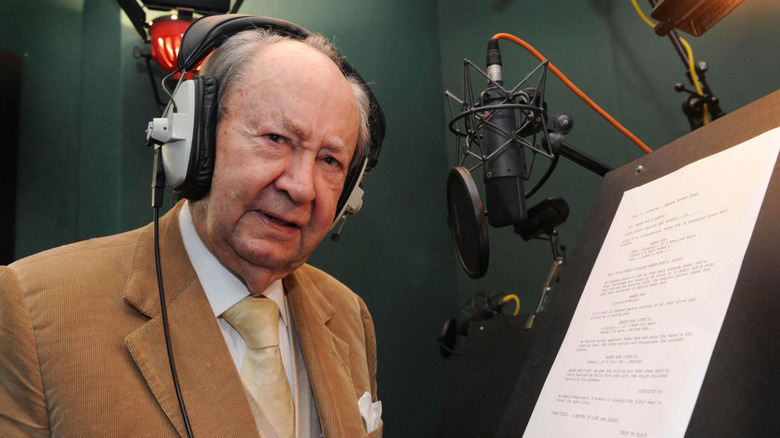 Peter Sallis, the English actor best known for the BBC sitcom Last of the Summer Wine and lending his voice to Wallace in Aardman Animations' Wallace and Gromit films, has passed away at the age of 96.
Born on February 1, 1921 in Twickenham, Middlesex, Sallis got his start as an actor while working as a mechanic in the Royal Air Force during World War II. Following the war, he pursued an acting career full-time, eventually becoming a common face on the London stage throughout the '50s and '60s. He also established a robust career in film and television, appearing in films like Saturday Night and Sunday Morning, Taste the Blood of Dracula, and Wuthering Heights. However, to U.K. audiences, he may be best known as Norman Clegg in the sitcom Last of the Summer Wine, which premiered in 1973 and ran until 2010. Sallis was the only actor to appear in every chapter of the series' astonishing 295-episode run.
However, to movie fans, Sallis is best known as the voice of Wallace, the cheese-loving, well-meaning, and often unlucky inventor at the center of Aardman Animations' Wallace and Gromit films. He lent his voice to the Oscar-winning feature Wallace and Gromit: The Curse of the Were-Rabbit, the Wallace and Gromit short films (all of which won or were nominated for Academy Awards), and several Wallace and Gromit video games and TV specials. Sallis won an Annie Award for Best Voice Acting in an Animated Feature Production for his work in Curse of the Were-Rabbit.
Wallace and Gromit creator Nick Park offered this statement on Sallis' passing:
I'm so sad, but feel so grateful and privileged to have known and worked with Peter over so many years. He was always my first and only choice for Wallace He brought his unique gift and humour to all that he did, and encapsulated the very British art of the droll and understated. Working with Peter was always a delight and I will miss his wry, unpredictable humour and silliness that started the moment he greeted you at the door, and didn't stop when the mic was switched off.
Sallis died peacefully with this family by his side, according to his agents.