'Y: The Last Man' Creator Brian K. Vaughan Gives Update On TV Series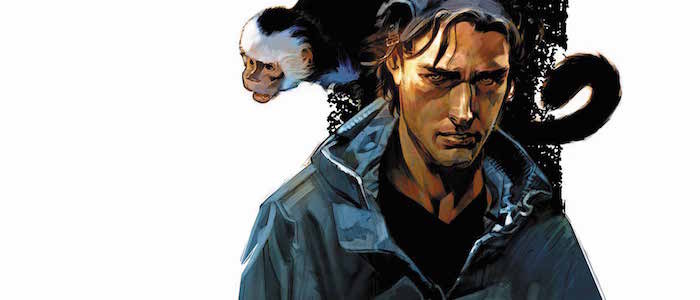 A television adaptation of Y: The Last Man is still on its way.
The small screen take on Brian K. Vaughan's three-time Eisner Award-winning graphic novel has long been in development at FX, but progress on the show has moved slowly since the show was first picked up by the cable network in 2015. But Vaughan confirmed that the show has moved on from mere talk and development to an actual draft for a TV pilot.
In an interview with CBR, Vaughan spoke on his New York Times-bestselling series Saga as well as the Hulu adaptation of his iteration of Marvel's Runaways. And he gave an update on the long-awaited adaptation of Y: The Last Man:
"I recently read a phenomenal draft of the Y: The Last Man pilot by Michael Green for FX. Should have some very cool news about another adaptation soon."
The comic book series had a long journey to the screen, with the film rights first going to New Line Cinema with screenwriter Carl Ellsworth, director D. J. Caruso and David S. Goyer as a producer. However, that project was cancelled and in 2012, writers Matthew Federman and Stephen Scaia and Dan Trachtenberg attempted to tackle the ambitious story. That project died a year later, and FX picked up the rights in 2015, with producers Nina Jacobson and Brad Simpson working alongside Vaughan and showrunner Michael Green to bring the series to life.
With the adaptation of Vaughan's series Runaways coming to Hulu in 2018, and FX knocking it out of the park with the trippy X-Men spin-off Legion, there is a good chance for Y: The Last Man to something special. The expansive story may have been difficult to bring to the big screen, but television has proven to be a fantastic alternative for telling ambitious and complex stories, such as the adaptation of Neil Gaiman's American Gods (which Green executive produces alongside Bryan Fuller), as well as the aforementioned Legion.