'Beauty And The Beast' Deleted Scene: Meet The Disturbing Prospect Of Monsieur Toilette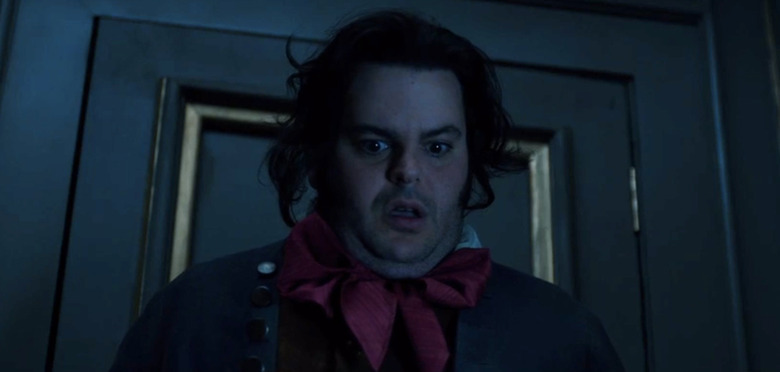 Even for people who love Beauty and the Beast, one of the most disturbing parts of the movie is the fact that everyone in the Beast's castle is subject to the curse placed upon the residence by the enchantress who was so rudely refused shelter by the arrogant prince. Aside from that, the curse itself raised the question as to whether every household item in the castle was indeed inhabited by a person. One scene in particular would have provided just a little more information to that question, but it ended up getting deleted.
The Beauty and the Beast deleted scene in question finds LeFou (Josh Gad) attempting to run from the fight between the angry villagers led by Gaston and the castle's living furniture by hiding in the bathroom. But that room turns out not to be so safe as it's inhabited by one of the castle's inhabitants, one who is stuck in that room due to what he's been unfortunately transformed into: a toilet.
Here's the Beauty and the Beast deleted scene from Entertainment Weekly:
Yes, LeFou encounters the man who was not only turned into a toilet, but has the unfortunate name of Monsieur Toilette (so what else would he be turned into?). Though you can't tell from this clip alone, since the character only burps with what I can only imagine is a terrible smell, Monsieur Toilette was meant to be voiced by Logan and Hello, Ladies star Stephen Merchant. In fact, there's another deleted scene where the human form of Monsieur Toilette meets LeFou at the end of the movie, but you'll have to wait for the home video release next week to see that.
As for why this scene was deleted, I'm presuming because it's rather disturbing if you think about it for a minute. This is a man turned into a toilet. And while the Beast is the only person living in this castle where there are likely several toilets, if there was ever an urgent indigestion situation, then our hairy prince might have to relieve himself into a man who was turned into a toilet. That's just gross, and it also raises the question as to whether all the toilets in the castle are inhabited by one of the Beast's workers.
In the end, it's probably best that this scene ended up on the cutting room floor, even if it means that we didn't get to see or hear Stephen Merchant in the final cut of the movie.
Beauty and the Beast hits home video on June 6 and you can get all the details on special features over here.