Bradley Whitford Joins 'Godzilla: The King Of The Monsters'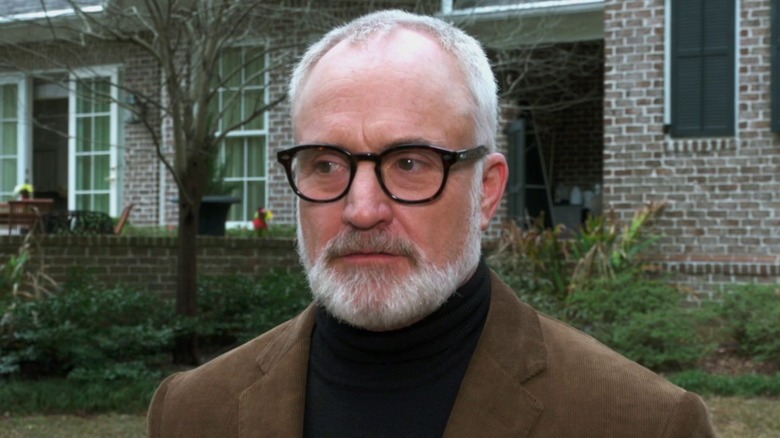 Only a few days after the addition of Silicon Valley's Thomas Middleditch to the cast of Godzilla: The King of Monsters, Bradley Whitford, who was recently quite terrifying in Get Out, has joined the film. Just like Middleditch, we have no clue who Whitford is playing, but we do know he's boarding a Millie Bobby Brown-led cast that keeps on getting better.
Below, learn more about the Godzilla King of the Monsters cast.
Whitford's casting was rumored recently, but it's now confirmed by The Hollywood Reporter. As expected with Michael Dougherty's sequel, practically zero character or plot details have been shared about the script he co-wrote with Zach Shields and Max Borenstein (Godzilla). We do know Millie Bobby Brown, Vera Farmiga, and Kyle Chandler are playing a family, but that's about it. After
After Krampus, I'm looking forward to seeing how Dougherty portrays a family when they're under attack by the king of monsters, not just holiday-themed monsters. O'Shea Jackson Jr. (Ingrid Goes West), Aisha Hinds (Underground), Charles Dance (Game of Thrones), and Randy Havens (Stranger Things) co-star in the movie, which will also bring back Ken Watanabe and, hopefully in a more substantial role, Sally Hawkins.
After Godzilla and Kong: Skull Island, the ensembles for these "MonsterVerse" movies continue to impress. Sometimes a few great actors stay on the sidelines longer than one would hope, but in both cases, some performances really stand out. Bryan Cranston and John C. Reilly delivered some unexpected and heartfelt work in those movies. They unquestionably elevated the first two "MonsterVerse" films.
The Godzilla sequel is the third movie in Warner Bros.' MonsterVerse. In 2020, Godzilla and King Kong will cross paths in a mammoth-sized brawl imagined by the director of The Guest, Adam Wingard. The hiring of Wingard and Dougherty inspires promise for these movies. Perhaps their backgrounds in horror will help them bring something extra to the monster action, maybe a little more emotion or fear. Their movies also have really funny, dark senses of humor I wouldn't mind a little of in their monster movies, but we have a while to go until we find out what exactly they have planned. Dougherty starts shooting Godzilla: King of Monsters with Whitford and the rest of a great cast sometime this month in Atlanta.
Godzilla: King of the Monsters will open on March 22, 2019. A year later Godzilla vs. Kong hits theaters on May 22, 2020.