TV Bits: Hayley Atwell Reveals What 'Agent Carter' Season 3 Would Have Been, 'Ballers' Season 3 Trailer, And More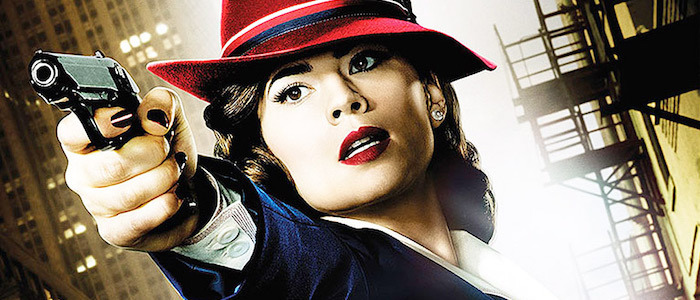 In this edition of TV Bits:
Hayley Atwell teases what season 3 of Agent Carter would have been about
Tia and Tamera Mowry are working on a Sister Sister reboot
Mr. Robot creator Sam Esmail talks about season 3
Watch the Ballers season 3 trailer
Ben Schwartz is still hoping for a Stranger Things cameo
And more!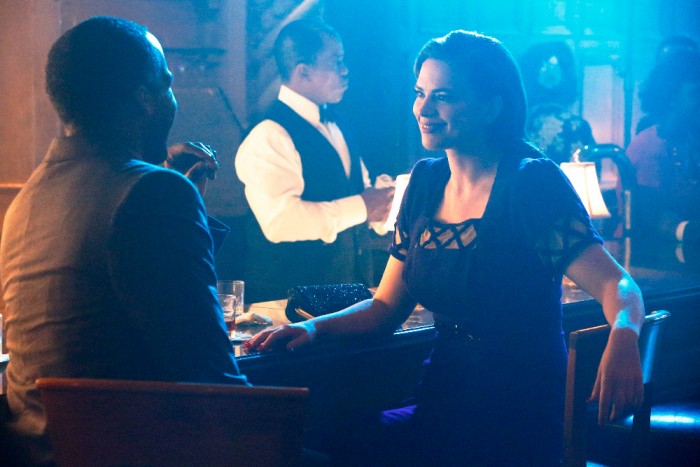 Actress Hayley Atwell appeared at the Heroes and Villains Fan Fest in London and, according to MoviePilot, explained that if her Marvel TV series Agent Carter hadn't have been cancelled, the third season of the show would have built more on her relationship with Jarvis and shown how her English upbringing shaped her as a person. It also would have focused more on the impact her brother had on her life, and possibly even revealed who she ultimately ended up marrying. Ah, what could have been...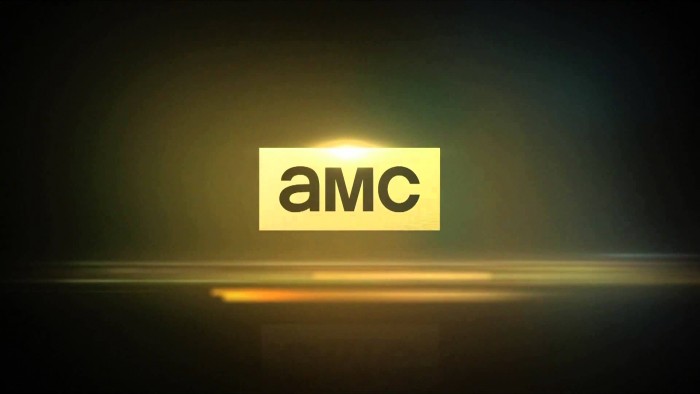 AMC is experimenting with the way they choose to greenlight new television shows. They've opened writers' rooms for three new projects that are under consideration for potential series, and the network wants to see scripts for multiple episodes and a detailed plan for a first season before they officially pick them up. Sounds like a smart decision to me. Producing strong writing under tight deadlines has to be one of the toughest aspects of making a TV show, so this feels like a good way to get ahead of that challenge a little bit.
The three shows they're currently developing are:
NOS4A2 by Jami O'Brien
Victoria McQueen has a secret gift for finding things: a misplaced bracelet, a missing photograph, answers to unanswerable questions. Charles Manx has a way with children. He likes to take them for rides, transporting them to an astonishing – and terrifying – playground of amusements he calls "Christmasland." Vic, with her gift, is the only one able to track the superhuman Manx. But finding him is the easy part. Defeating Manx and rescuing his victims will take everything Vic's got and nearly kill her in the process.
Pandora by Sam Vincent & Jonathan Brackley
Pandora is a global mystery-thriller that follows three converging storylines as ordinary individuals try to piece together dark secrets leaking out into the world after advanced malware dismantles encryption across the Internet.
Silent History by Claire Carré & Charles Spano
An adaptation of the award-winning app and novel created by Eli Horowitz, Matthew Derby and Kevin Moffett, The Silent History tells the story of a generation of unusual children — born without the ability to create or comprehend language, but perhaps with other surprising skills of their own. As the condition spreads to epidemic levels, theories form and society is faced with how to deal with this new evolution of human. Silent History plays on the fears of technology and the threat of "the other," shaking up our assumptions about who we are and how we should live.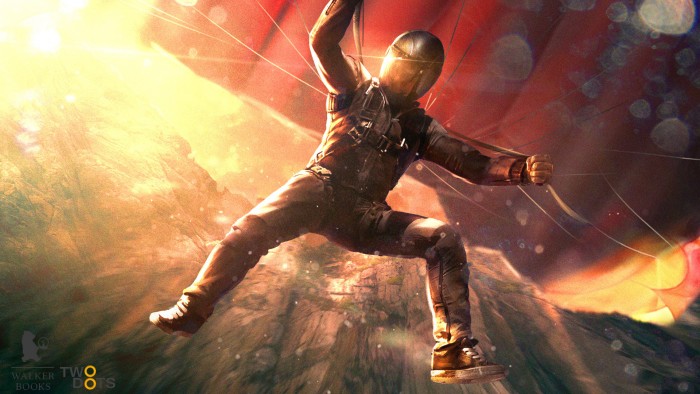 I had no idea the popular Alex Rider book series already received a movie adaptation back in 2006, but now it's getting the TV treatment, too. Variety says the UK-based Eleventh Hour Films is adapting the series for the small screen, which will focus on the teenage spy and his ongoing quest to save the world. The Borgias writer Guy Burt is attached to write the show.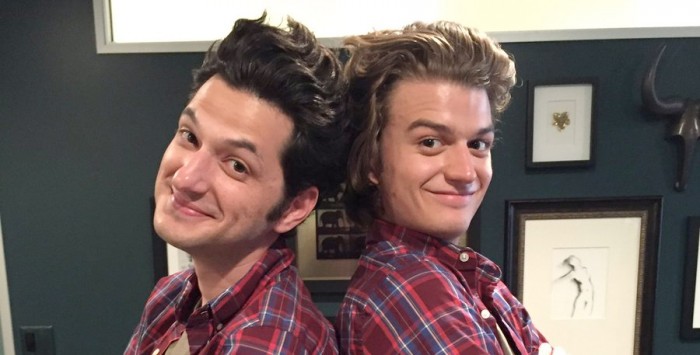 Looks like Parks and Recreation star Ben Schwartz won't be in season 2 of Stranger Things, because in a hilarious conversation with Larry King, the actor/comedian was still angling for a chance to be on the show. I love Schwartz, but his appearance might be seen as the show pandering to fan theories, and I'm not sure the Duffer Brothers would be down for that. But you never know...
HBO's Ballers is still going strong. I watched about three episodes of the first season due to my appreciation for its star, Dwayne Johnson, but I bailed quickly because this simply isn't a show for me. Are any of you psyched that this is coming back soon?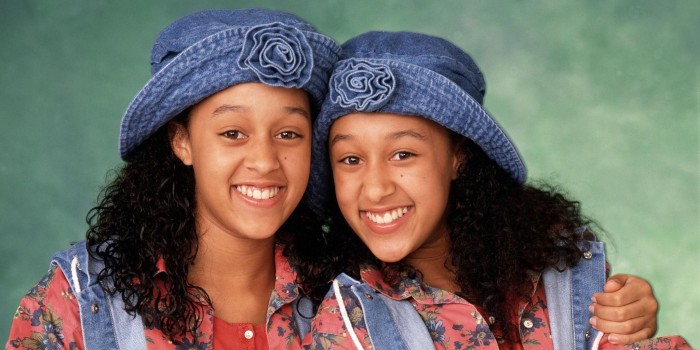 Because we are fully ensconced in reboot and remake culture, twin sisters Tia and Tamera Mowry are currently developing a reboot of the '90s comedy series Sister Sister. But it sounds like this one is moving at a snail's pace so far. Says Tia:
"We're moving forward, we're taking those strides. They're slow strides, but we're pushing as hard as we can to make people happy and make our fans happy."
I know nostalgia can be a powerful thing, but it sounds like we shouldn't hold our collective breath about this one ever making it to TV.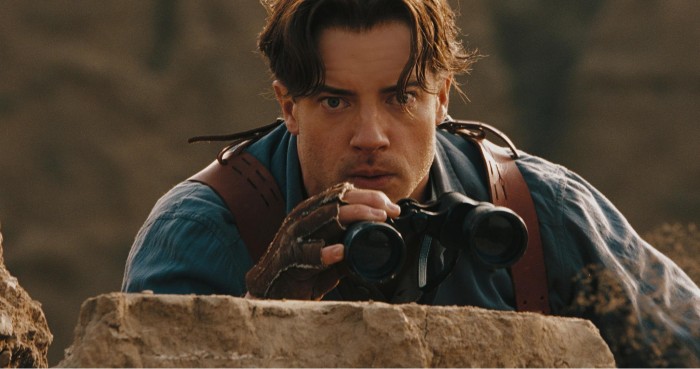 FX's new show Trust, about the famous Getty family, has gained a new cast member. Brendan Fraser (The Mummy) has come on board to play "James Fletcher Chace, J. Paul Getty's private investigator. Hailing from Texas, Chace is an eccentric, but also a master fixer." Fraser as an old-school Olivia Pope? Count me in. Fraser joins the previously-cast Donald Sutherland as J. Paul Getty and Hilary Swank as his wife, Gail.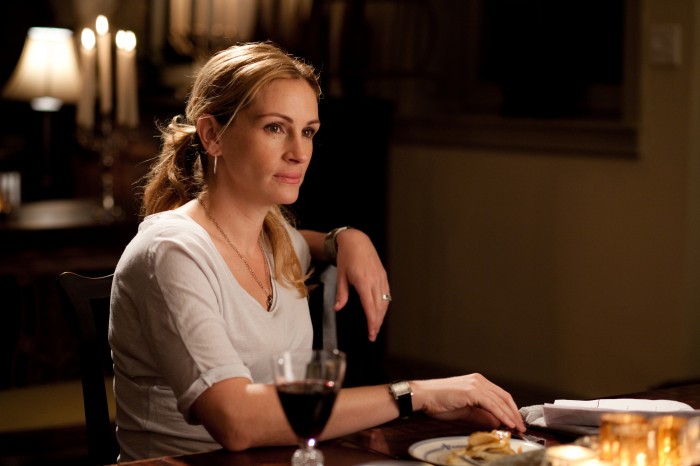 Speaking of movie actors heading to television, Julia Roberts is sliding back over to HBO after her performance in The Normal Heart and she'll soon star in and produce a limited series called Today Will Be Different. Here's the synopsis:
Today Will Be Different offers the story of Eleanor Flood, who wakes up determined to be her best self, but then life happens. Taking place over a single day, it's a rollicking portrait of one woman's fumbling but valiant attempt to navigate the knotty perils and sly grace of modern life.
Frankly, that doesn't sound all that great to me, but I'll check it out because of Roberts' involvement and because this is one of the first big projects from Annapurna Television, the new branch of Megan Ellison's Annapurna Pictures.
Here's the new trailer for Loaded, a new AMC series about four guys who sell an app for millions and have to navigate the success that comes afterward. Man, it's great to finally see guys getting ahead in the world for once, you know? /sarcasm
HBO has dropped the first teaser trailer for its new anthology series Room 104, which comes from the Duplass Brothers and centers on all of the weird shit that goes down in an average American hotel room. This cast is stacked: ComingSoon says it includes Hugo Armstrong, Davie-Blue, Melonie Diaz, Jay Duplass, Veronica Falcon, Adam Foster, Ellen Geer, Keir Gilchrist, Philip Baker Hall, Sarah Hay, Poorna Jagannathan, Orlando Jones, Ethan & Gavin Kent, Amy Landecker, Konstantin Lavysh, Sameerah Luqmaan-Harris, Keta Meggett, Natalie Morgan, Ross Partridge, Karan Soni, Dendrie Taylor, Tony Todd, Will Tranfo, James Van Der Beek, Mae Whitman, and Nat Wolff.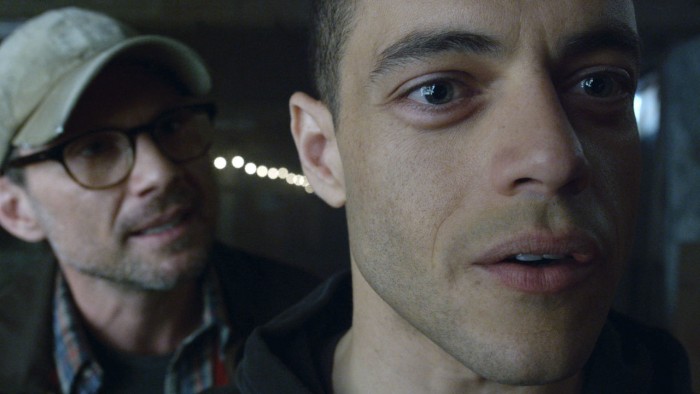 In a new interview, Mr. Robot creator Sam Esmail offered some thoughts about how Trump's election factors into the third season. It won't be literal – the show will continue to take place in an Obama-era 2015 – but the country's dire mood has impacted the writing process.
"I'm never going to deny the energy of what's happened, but it coincided with what we're doing in the third season. We kind of went down the road of this sort of dystopic version and here we are present day, so it kind of went hand in hand in a certain extent. But yeah, of course it informed some of our writing."
The whole interview is worth a read/listen (it's a podcast interview, some of which has been transcribed), and he also mentions that the show might run for five seasons. I missed the bandwagon on this series, but I know there has been some discord among people who have watched it. If you've seen both seasons so far, do you want Mr. Robot to run for five seasons, or would it be better off wrapping up its story sooner than that?