Ben Stiller To Direct Benicio Del Toro In Showtime's 'Escape At Dannemora'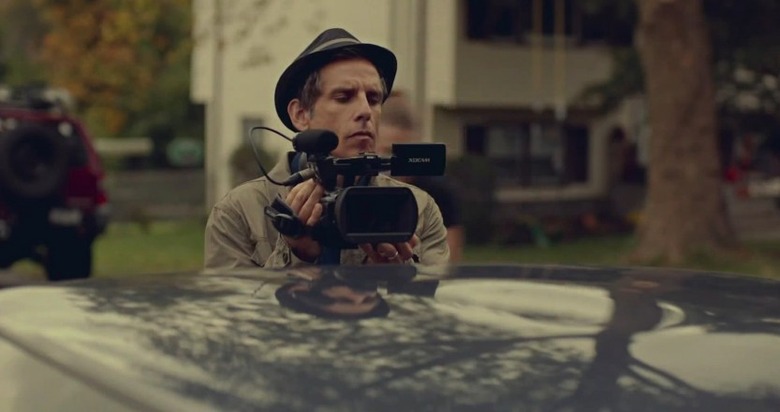 Ben Stiller is set to direct a new Showtime miniseries, Escape at Dannemora, this fall. The prison escape drama will star Benicio Del Toro (Sicario), Paul Dano (Swiss Army Man), and Academy Award-winner Patricia Arquette (Boyhood). The miniseries is based on a true story involving a 20-day manhunt.
Below, learn more about the new Ben Stiller Showtime series.
According to Variety, two former Ray Donavon writers, Brett Johnson (Mad Men) and Michael Tolkin (The Player), are writing and executing producing Escape at Dannemora, which is about a prison break that occurred in upstate New York. In 2015, convicted murderer and artist Richard Matt (Del Toro) and his apprehensive, cop-killer partner, David Sweat (Dano), escaped prison with the help of Tilly Mitchell (Arquette).
Mitchell was an employee of the prison who began a sexual relationship with the convicts. They convinced her to help them flee. Matt and Sweat were the first to ever escape from the 170-year-old prison, Clinton Correctional, and the search for them lasted 20 days.
Michael De Luca Productions and Stiller's Red Hour Productions are behind the series. Shooting begins later this year in upstate New York, where they'll use the real locations the escaped convicts visited. In a statement, Stiller said he wants to show the reality of the situation:
We are all very intent on trying to tell this singular story in a way that shows the reality and humanity of the people involved. While the genre is a prison escape story, at its core it is a story about real people, some criminals and some not, who make some bad choices that have huge consequences. I think that's what's so compelling about this.
The story is more dramatic than Stiller's directorial work, but even his comedies show he has a lot of range as a filmmaker. He shot Tropic Thunder like a war movie, Zoolander as a spy thriller, The Cable Guy as a '90s domestic thriller, and The Secret Life of Walter Mitty proved he could handle effects-heavy sequences. Even his directorial debut, Reality Bites, showed that he's adept at drama.
The director has come close to directing films far outside of comedy before. About a decade ago, he almost replaced Steven Spielberg on The Trial of the Chicago 7, a project about the riots at the 1968 Democratic convention that's languished in development. The last movie Stiller directed, Zoolander No. 2, was a disappointment, but even after a misfire or two, there's still no question he's a creative filmmaker, who's said before he'd rather direct than act. Given his talent behind the camera, it's great to see Stiller joining the league of filmmakers going to television, especially for such a wild and dramatic story.