'Game Of Thrones' Season 8 May Not Arrive Until 2019, But What About Those Prequels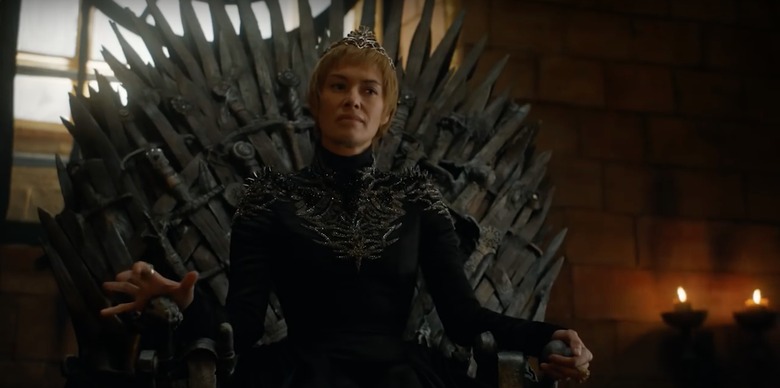 When it comes to Game of Thrones prequels, "everything is on the table" at the moment. When asked if one could be a limited series, that was HBO programming president Casey Bloys' response – if a great idea would work as a limited series, they'll make a limited series. Of course, HBO is hoping to make a prequel that'll last more than a season. Right now, their primary focus is season 7 and 8 of Game of Thrones, but Bloys cleared the air a little on the prequels. He also shed some light on the eighth and final season of the hit series, which is supposedly so large in scope it might take well over a year to produce and may not air until 2019.
Below, learn more about the Game of Thrones prequel plans.
The first reports of the prequels stated four of them are in development. There are four different writers working on them, and some of them may work directly with author George R.R. Martin. Westeros' creator is involved either way, though, by reading the scripts and providing his input. He's already started collaborating with some of the great screenwriters involved in the prequels: Jane Goldman (Kingsman), Brian Helgeland (L.A Confidential), Carly Wray (Mad Man), and Max Borenstein (Godzilla). "They're looking at different times in the universe and all will have different feels," Bloys told Entertainment Weekly. "This increases our odds of finding one that's unique."
He explained they're all in very, very early stages of development:
I want to put the prequels in context. It should go without saying I love having a show with this much intense interest around it. Even the smallest bit of information is a big deal and I appreciate that. But I wanted to make sure fans know this is a really embryonic process. I haven't even seen outlines. In the press at large, everybody said, 'there are four spinoffs' and they assume that means each one is happening and we're going to have a new Game of Thrones show per quarter. That's not what's going on. The idea is not to do four shows. The bar set by [Benioff and Weiss] is so high that my hope is to get one show that lives up to it. Also, this is a long-term plan. Our No. 1 goal is the seventh season this summer and getting the eighth season written and aired.
Game of Thrones showrunners David Benioff and Dan Weiss are not involved in the prequels, and for good reason:
By the time the final season airs, Dan and David will have been at this for 12 years. Which is an amazing fact. They didn't go and do movies in between seasons, they didn't set anything else up, they put everything — and are putting everything — into this show. They came into HBO with an idea for a show with a beginning, middle, and end, and they want to see it through. In conversations with them, they feel if their name is on the prequels — even in a passive way — it conveys some sort of expectation or responsibility. They want to enjoy the show as fans and don't want to worry about the scripts or production issues. We were hoping to have their names on it out of respect for them, but we understand why they don't want that.
Bloys added "if any of these scripts come to pass, you're not going to see anything air anytime close to the season 8 finale." He doesn't have an idea yet whether we'll see season 8 in 2018 or 2019. Once more writing is done for next season, they'll have a better idea for when production can begin on the final season of Game of Thrones.
Game of Thrones returns July 16, 2017 on HBO.