'The Last Tycoon' Trailer: Amazon Travels Back To 1930s Hollywood With Matt Bomer & Kelsey Grammer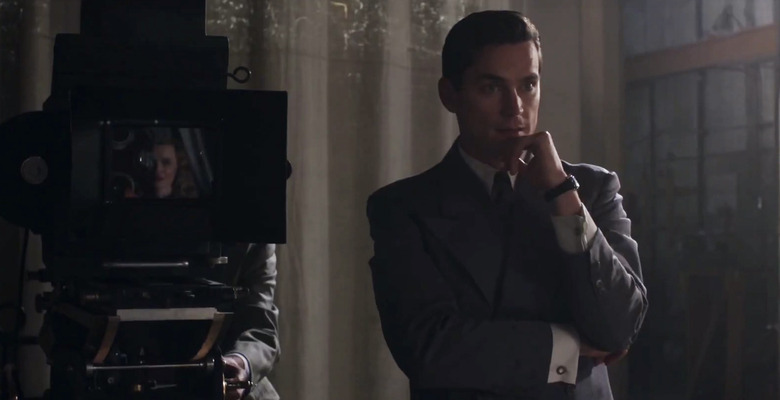 Amazon is continuing the battle against Netflix with yet another new original series debuting this summer. This time, they're reaching back into classic literature with an adaptation of The Last Tycoon, based on the novel of the same name by The Great Gatsby author F. Scott Fitzgerald, which just celebrated its 75th anniversary last year.
The Last Tycoon takes place back in 1930s Hollywood and follows Monroe Stahr (Matt Bomer) and his mentor Pat Brady (Kelsey Grammer) as they battle for control of their movie studio at a time sandwiched between the Great Depression and the start of World War II. It looks provocative, sexy and pretty damn good.
As a cinephile, I've always been a sucker for stories set in Hollywood, especially during the film industry's golden years, even if they're fictionalized such as this (though Fitzgerald's book is inspired by real life film mogul Irving Thalberg). It doesn't quite have the unique style as the most recent F. Scott Fitzgerald adaptation, The Great Gatsby, but that kind of bombastic presentation is something that only Baz Luhrmann can do.
In addition to Matt Bomer and Kelsey Grammer in the lead, The Last Tycoon also stars Lily Collins (Mirror Mirror), Rosemarie DeWitt (La La Land), Dominique McElligott (House of Cards), Enzo Cilenti (The Martian), Mark O'Brien (Arrival), and Koen De Bouw (Professor T.), with Jennifer Beals (Taken), Saul Rubinek (Unforgiven), and Eion Bailey (Once Upon a Time) appearing as guest stars.
Billy Ray (director of Breach, writer of The Hunger Games and Captain Phillips) directs and writes a few episodes of the series, and he also acts as executive producer with Christopher Keyser (Tyrant). Meanwhile, Joshua D. Maurer (Rubicon), Alixandre Witlin (Georgia O'Keeffe), David A. Stern (Rosemary's Baby) and Scott Hornbacher (Mad Men) act as showrunners, so there's some great talent behind the scenes here.
From F. Scott Fitzgerald's last work, which celebrated its 75th anniversary last year, The Last Tycoon—inspired by the life of legendary film mogul Irving Thalberg—follows Hollywood's Golden Boy, Monroe Stahr (Matt Bomer) as he battles father figure and boss, Pat Brady (Kelsey Grammer) for the soul of their studio. In a world darkened by the Great Depression and the growing international influence of Hitler's Germany, The Last Tycoon illuminates the passions, violence, and towering ambition of 1930s Hollywood.
The pilot episode of The Last Tycoon has been made available online right now for Amazon Prime subscribers, and the remaining eight episodes from the first season will debut on July 28.