Viggo Mortensen Might Star In Peter Farrelly's 'Green Book'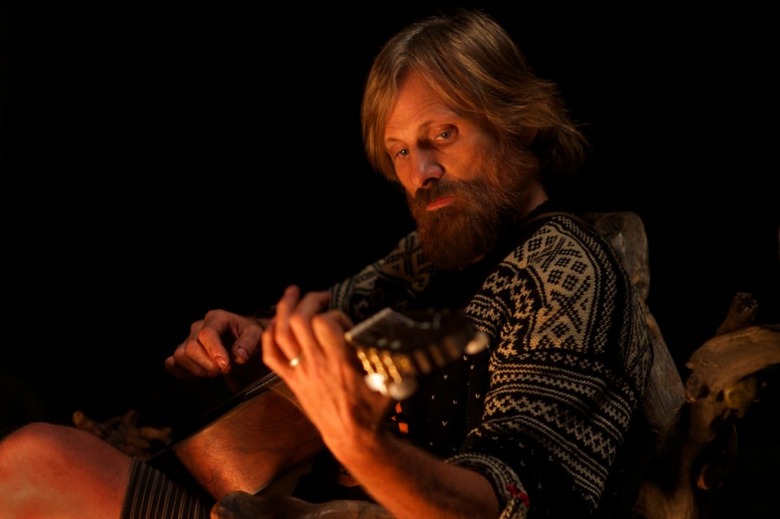 Peter Farrelly is currently working on a solo directing effort. The Farrelly brother is hoping to shoot a drama, Green Book, this fall, and he has Oscar nominee Viggo Mortensen (Captain Fantastic) currently circling the lead role. Farrelly's next film sounds a whole heavier than There's Something About Mary, Kingpin, and Dumb and Dumber.
Below, learn more about the new Peter Farrelly project.
According to Variety, Farrelly co-wrote the script with Nick Vallelonga and Brian Currie. Mortensen is in talks to play Tony Lip, one of the most dependable bouncers in New York City. Set in 1962, Lip finds himself out of work after his club, the Copacabana, is shut down. He then starts working for a piano-playing prodigy. They don't get along at first, but after Lip goes on tour with the musician in Deep South, "a bond eventually grows as they travel deeper into the racially charged region."
Mortensen hasn't signed on the dotted line yet. It sounds like a change of pace for the filmmaker, who hasn't co-directed a movie since 2014's Dumb and Dumber To, which wasn't nearly as funny as the original. The Farrelly brothers' recent output hasn't been as memorable as their hits from the '90s, but every once in a while, they can still land a big laugh. After the Dumb and Dumber sequel, The Three Stooges, Hall Pass, and the unfortunate Heartbreak Kid remake though, maybe Peter Farrelly directing a movie far removed from his wheelhouse isn't such a bad idea.
It's a shame how the Farrelly brothers' mid-budget comedies have gone out of fashion. Not too long ago Bob Farrelly told Indiewire their kind of movies fell to the wayside in the studio system. "Those are the movies that have been kind of kicked to the curb right now," he said. "Some other stories just really aren't being told like they were 10 or 15 years ago." The filmmakers must have another There's Something About Mary or Kingpin in them, so it's disappointing they're not making as many star-driven comedies as they once did. The Farrelly Brothers have shown completely different sides of some great actors, and have gotten them to take some great risks for some huge laughs. Their brand of comedy is missed, but at least Peter Farrelly has a movie that looks like it'll be up and running soon, and better yet, with a consistently great actor in the lead role.