The Water Cooler: David Blaine Live, Brian Grazer's Book, And An Incredible Korean TV Series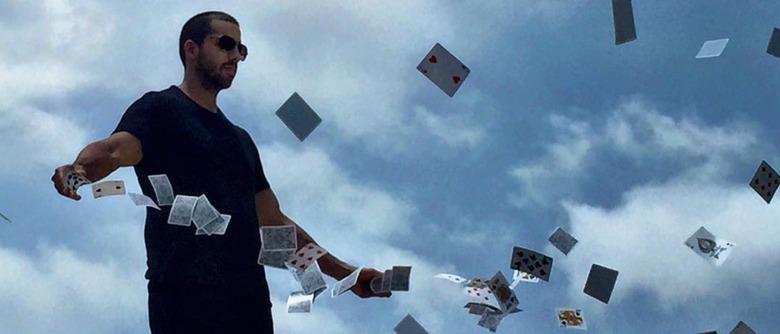 Welcome to The Water Cooler, a new weekly feature where the /Film staff is free to go off-topic and talk about everything except the movies and TV shows they normally write about. In our first edition: a David Blaine live performance, producer Brian Grazer's book, the latest album from The New Pornographers, Ben Schwartz's improv show, a wonderful Korean television series, and the joys of recording a movie podcast.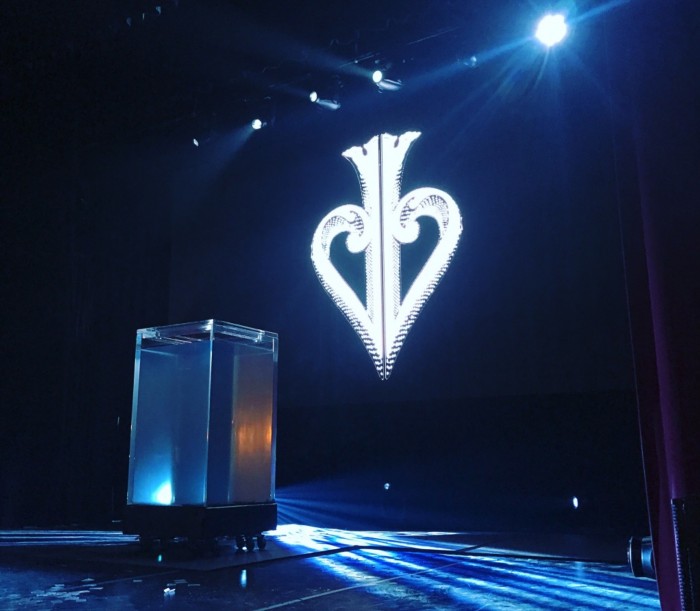 Peter Sciretta: I Saw Magician David Blaine Perform Live
On May 31st, 2017, I traveled two and a half hours (only 60 something miles, because Los Angeles) with my girlfriend to the Fox Performing Arts Center in Riverside to watch David Blaine perform live on the second night of his first-ever stage tour. I'm a huge magic geek/amateur magician and have been watching David Blaine's magic specials for decades now and was excited to see exactly how his signature close-up magic would translate on stage in a 1,700 seat auditorium.
Unlike David Copperfield and other stage illusionists, Blaine's tricks are usually very small and performed for small groups close-up. This is probably why he's never done a stage show before now. But instead of adapting his magic to the stage, the stage adapted to his magic. The result is that the show felt more intimate than your typical magic stage show. Blaine mainly performed all of the tricks he did in his last two television specials, including the icepick under cups, icepick through hand, regurgitating water and frogs, touch connection, and a couple various card tricks (one which required him to stitch his mouth together with a needle and thread). All of the illusions required audience members to come on stage to participate and watch the magic (or is it real?) close-up.
I've mostly been a fan of David Blaine the magician, and not David Blaine the daredevil. So it was a big surprise to me that my favorite part of the performance was a daredevil stunt: Blaine submerged himself in a water tank in an attempt to hold his breath for as long as possible. This should have been boring. Writing that sentence, it sounds like it would be boring – watching a man do nothing in a tank of water for an extended period of time. But the way the show was produced made it riveting.
There was a large screen with a red count-up clock as Blaine give a pre-recorded voice-over discussing the backstory of the stunt, his method, and philosophy. Audience members were ushered up on stage to take a close look at the stunt. And at my show, Blaine made it nine whole minutes, which is far less than his former 20-minute world record and one minute less than his performance the night before in San Diego, but none less impressive when you're actually there. You could feel the tension in the room, and the energy from the audience made it an amazing and unexpected communal experience.
I highly recommend you check out David Blaine's 40 city tour if you have the chance.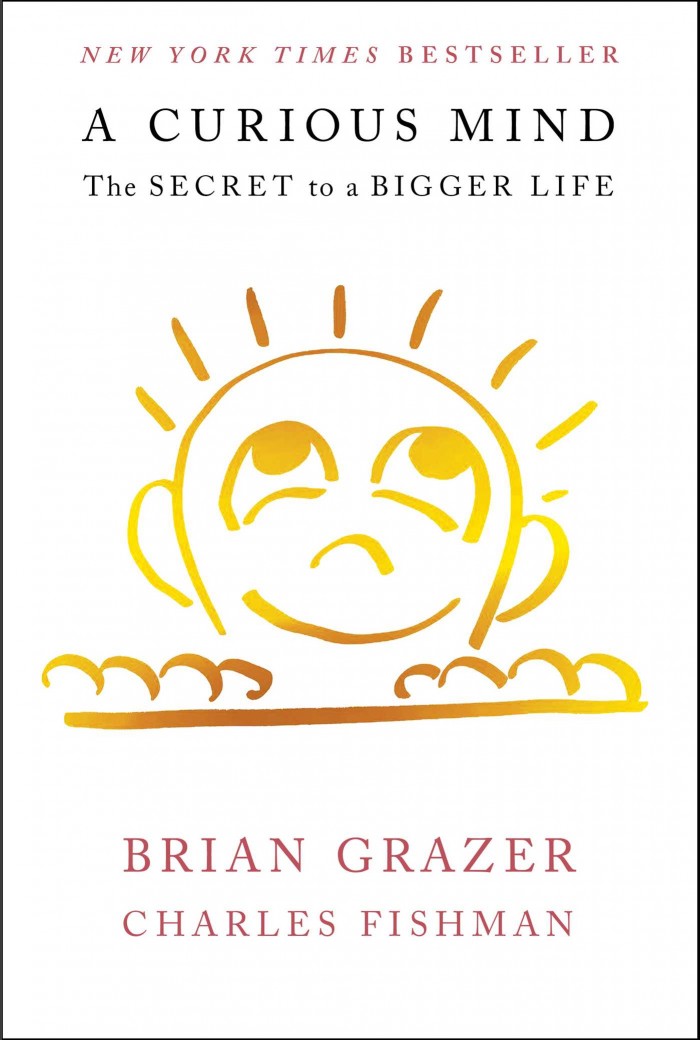 Jack Giroux: I've Been Reading Brian Grazer's A Curious Mind: The Secret to a Bigger Life
Producer Brian Grazer credits a large part of his success to curiosity. In A Curious Mind: The Secret to a Bigger Life, which he co-wrote with Charles Fishman, he explains how "curiosity conversations" have impacted his personal and professional life. For the last 35 years, Grazer has been reaching out to musicians, CEOs, politicians, authors, and all sorts of people in different professions to sit-down for one of his "curiosity conversations." He mostly asks questions for an hour and a half. The talks are never about a movie or a project. Whoever he's talking to, he's interested in what they do and how they do it, as he listens carefully and tries to widen his perspective of the world.
Ron Howard's producing partner finds them hugely satisfying, both personally and professionally. They're also very entertaining. Grazer recounts stories about meeting Princess Diana, the time Isaac Asimov and his wife stormed out of a curiosity convo, and even the lunch he had with former L.A. Police Chief Daryl Gates when the LA riots started. It's a fun book about some of the lessons Grazer learned from some fantastic discussions, going outside your comfort zone, and the wonderful benefits that come with curiosity and never being afraid to ask a question.
Jacob Hall: I've Been Listening to The New Pornographers' Whiteout Conditions
The Beatles may be the best band of all time, but The New Pornographers are my favorite. This (mostly) Canadian power pop supergroup has released seven albums since 2000 and their latest is another winner, albeit one that quite a bit different than the records that made me fall in love with them for the first time.
Whiteout Conditions features everything you'd expect from a New Pornographers record: A.C. Newman's sometimes inscrutable but always playful lyrics, Neko Case's soaring, euphoric vocals, and a dense soundscape that rewards frequent revisits and grows more satisfying with familiarity. The only regular missing is Dan Bejar and if I'm going to be honest, I do miss his unique voice, both as a lead and as a background singer. Still, this is a strong record without a dud in the bunch, the kind of album I'd happily listen all the way through without skipping a single track. This is also probably the group's most danceable album since 2003's Electric Version. The title track, embedded above, would function as great club music...and then you slow down and listen to the lyrics themselves and realize just how deceiving that upbeat arrangement really is.
This record never reaches the highs of Mass Romantic, a perfect pop album where every single track is an ear worm that buries itself deep in your mind. Nor does it achieve the melancholic sophistication of Challengers, the kind of album that soothes a weary soul on a hard day. But it's good stuff and evidence that, 17 years into their run, The New Pornographers are still evolving and still trying new things and still worth your time.
Thank you to everyone who came out to support Snowpants for Charity at @ucbtla last night. We raised over $4,000 for WJCS' Youth Mental Health First Aid Training which is dubbed the CPR for mental health and provides adults with a 5 step action plan to help young people experiencing a mental health challenge or crisis. Snowpants has raised $25,000 for different NY mental health charities over the past two years. Thanks to our performers @tatianamaslany @tombini @gilozerisnap @mrsanz @katiedippold and Zach Woods. Photos by various audience members. Here's a link to learn more about the charity- http://www.wjcs.com/youth-mental-health-first-aid-training/
A post shared by Ben Schwartz (@rejectedjokes) on
Ben Pearson: I Saw Ben Schwartz's Improv Show
Parks and Recreation is one of my favorite shows, and while most people know comedian Ben Schwartz from his excellent work on that series as the hilarious Jean-Ralphio Saperstein, I'm a true Ben Schwartz hipster: I knew about him before he was popular, because I used to see him perform improv shows at Los Angeles' Upright Citizens Brigade theater when I first moved to L.A. in 2009.
Not long ago, I had the chance to see Schwartz on the UCB stage again in a special show called Snowpants. He leads a group of comedians in an hour of improv comedy, and usually the team is joined by someone who has never done improv before. (J.J. Abrams is a former guest, for example.) The guests and team members were all a mystery until the show began, at which point Schwartz brought out an all-star squad: Thomas Middleditch and Zach Woods (both from Silicon Valley), Horatio Sanz (Saturday Night Live), Katie Dippold (writer of The Heat, Parks and Rec, and Ghostbusters), Gil Ozeri (longtime comedian and Schwartz collaborator), and special guest Tatiana Maslany (Orphan Black). To attempt to describe any of the comedic moments that transpired would be doing a disservice to the "of the moment" nature of improv comedy, but suffice it to say that if you ever have the chance to see a Snowpants show, don't hesitate. Just go.
Hoai-Tran Bui: I've Been Watching a Korean TV Show Called Goblin
I'm not a huge k-drama watcher. Back when the k-pop and k-pop wave first exploded back in 2011, I tried watching a few, but found I preferred j-dramas, which were wackier, weirder, and generally more adventurous in their diversity of storylines. K-dramas, I had mistakenly thought, were merely recycled soap operas.
That is, until I watched Goblin, which I can confidently say is the best k-drama I have ever seen. It's not surprising that the k-drama, which aired earlier this winter, appealed to me — the series is an ambitious fantasy-romance that follows a 900-year-old "Goblin," (played by a smoldering Gong Yoo from last year's zombie hit Train to Busan) who was cursed with immortality and spends his days acting as a sort of guardian angel to humans who cross his path. Originally a revered general, he was brought back to life for the love of the people he inspired, but punished with immortality for the thousands he killed on the battlefield. But he's given an out — when he finds the prophecied "goblin's bride," she can end his immortal life. Naturally, once he meets her — a bright and bubbly present-day orphan who can see ghosts named Ji Eun Tak (Kim Go-Eun)  — he falls in love.
Like it sounds, Goblin is a drama of epic ambition and scale, but also of disarming humor and charming moments of romance. Alongside the central romance, there are silly hijinks when the Goblin moves in with a Grim Reaper (Lee Dong Wook) who is after Eun Tak's life (it's complicated), and they bond while clumsily trying to hide their inhuman quirks. And then there are profound mundane vignettes surrounding the people that the Goblin saves or the ones that the Grim Reaper sends to the afterlife. Surprisingly for a show that is so centrally a romance, Goblin puts forward many interesting questions about the afterlife, destiny, and faith.
It's a fairy tale wrapped up in a romantic-comedy, wrapped up in the most beautiful production values I've seen in Asian drama territory. Seriously, half of this drama is like watching a slideshow titled "Winter Aesthetic." I'm on my second rewatch of Goblin, and I haven't tired of it yet.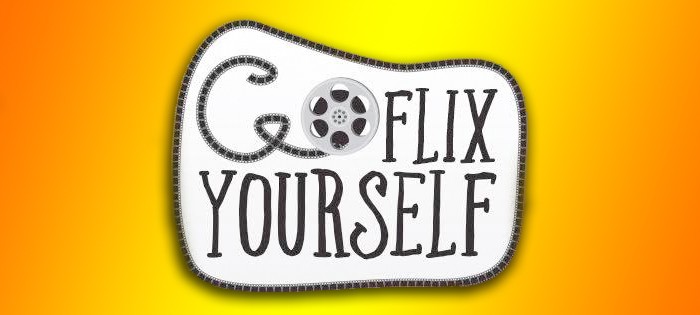 Ethan Anderton: I've Been Recording a Movie Podcast Called Go Flix Yourself
Yes, this is some shameless self-promotion, but if there's anyone who is going to appreciate a podcast like this, it's going to be cinephiles like you.
Last year, one of my good friends and I decided to start a podcast inspired by Doug Benson's popular and hilarious Doug Loves Movies. For those who haven't heard that podcast, comedian Doug Benson has a few of his stand-up comedy friends, as well as some filmmakers and actors, on every episode, and they talk about the most recent movies they've seen and play some movie trivia games. This was something we would listen to in the car all the time, playing along and wishing we could be on the show, knowing we'd never be famous enough to be on it. So we just decided to start our own.
Go Flix Yourself is a tribute podcast of sorts to Doug Loves Movies, but has evolved into being our own thing as well. We still talk about the recent movies we've seen and play movie trivia games, but in addition to playing the same kind of games that Doug Benson plays, we've created tons of our own as well. Plus, our talk about movies has increased quite a bit since our earlier episodes. Now we usually talk about a couple big movie trailers or entertainment news stories from the week, and we go on strange tangents every now and then.
I'll admit, this doesn't sound much different from any other movie podcast out there, but for me, it's the significantly more casual approach we take with talking about movies that I love. Most movie podcasts are more formal in how they approach their talk, but we've tried to create an environment that feels like you're just having some drinks with your pals at the bar, talking about movies. And that's because sometimes we are having a couple cocktails. We don't have any famous comedians, filmmakers or actors on, but we have our friends (some of which are local comedians) come around to help give a ground level angle to consuming movies. We even had an episode with a couple of our friend's grade school kids!
For me personally, what I love about this show is the variety of tastes that come from the general audience members in our pool of guests. When you write for a site like /Film and engage with "Film Twitter", it's easy to lose perspective of how more casual filmgoers see the big picture. With this podcast, not only do we have a couple of cinephiles hosting the show providing a more seasoned frame of reference, but you get homegrown opinions from people who may not be as familiar with the inner workings of the entertainment industry. Plus, we crack a lot of jokes, and I love dominating the movie games.
If you listen in, I'd recommend starting with Episode 40, our Mother's Day episode, which is by far our favorite. But really anything from Episode 30 forward is where we came back from an extended hiatus and we believe have really hit a stride on the show since then. Listen in, subscribe on iTunes, like our page on Facebook, on and let us know what you think!
Fun Fact: If you haven't listened to the /Filmcast, then Go Flix Yourself might be the first time you learn about my real name!